Today, I have 10 Westward Expansion history coloring pages that enhance all the free unit studies here or ones that you're planning.
WESTWARD HO HISTORY FUN COLORING PAGES
Sometimes the boys want to create their own covers for the lapbooks or notebooks from coloring pages.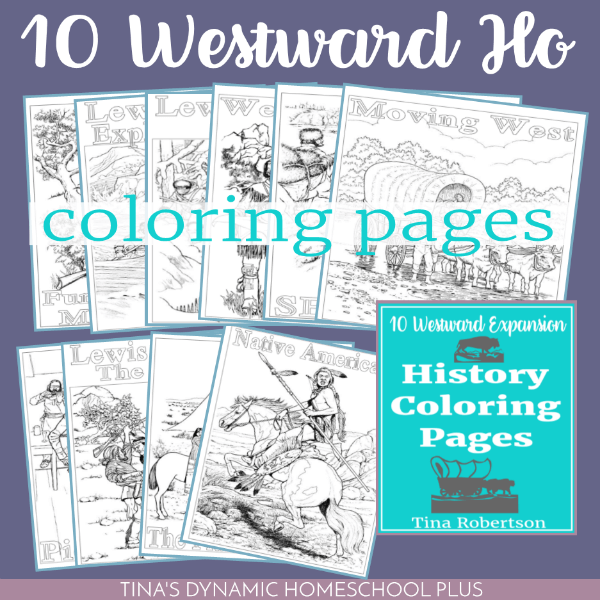 I know with younger children, it can be hard to find history coloring pages based on everyday life. But these coloring pages work well with middle and high school too if your kid still loves to color.

I made sure they have no baby-ish looking clip art.
I have always tried to use museum quality coloring pages when the coloring mood did strike with my boys.
Also, instead of me adding titles on pages or naming the pages, this allows you to use the clip art/coloring pages any way you want to. Whether it is a cover page, notebooking page, journal page or just to enrich a topic. You have the flexibility.
HOW TO EASILY BRING HISTORY ALIVE
Here is what the 10 page download contains. I put a few key words to explain each picture on the page. This way you can use the coloring pages as title pages too.
Page 3: Native American on horseback,
Page 4: Lewis and Clark Trek,
Page 5: Lewis and Clark and The Piegan,
Page 6: Lewis and Clark Exploring Rivers,
Page 7: The Plains Indians,
Page 8: Pioneer Life,
Page 9: Moving West,
Page 10: Westward Ho,
Page 11: Settlers, and
Page 12: Fur Trappers and Mountainmen
Grab your fun copy below!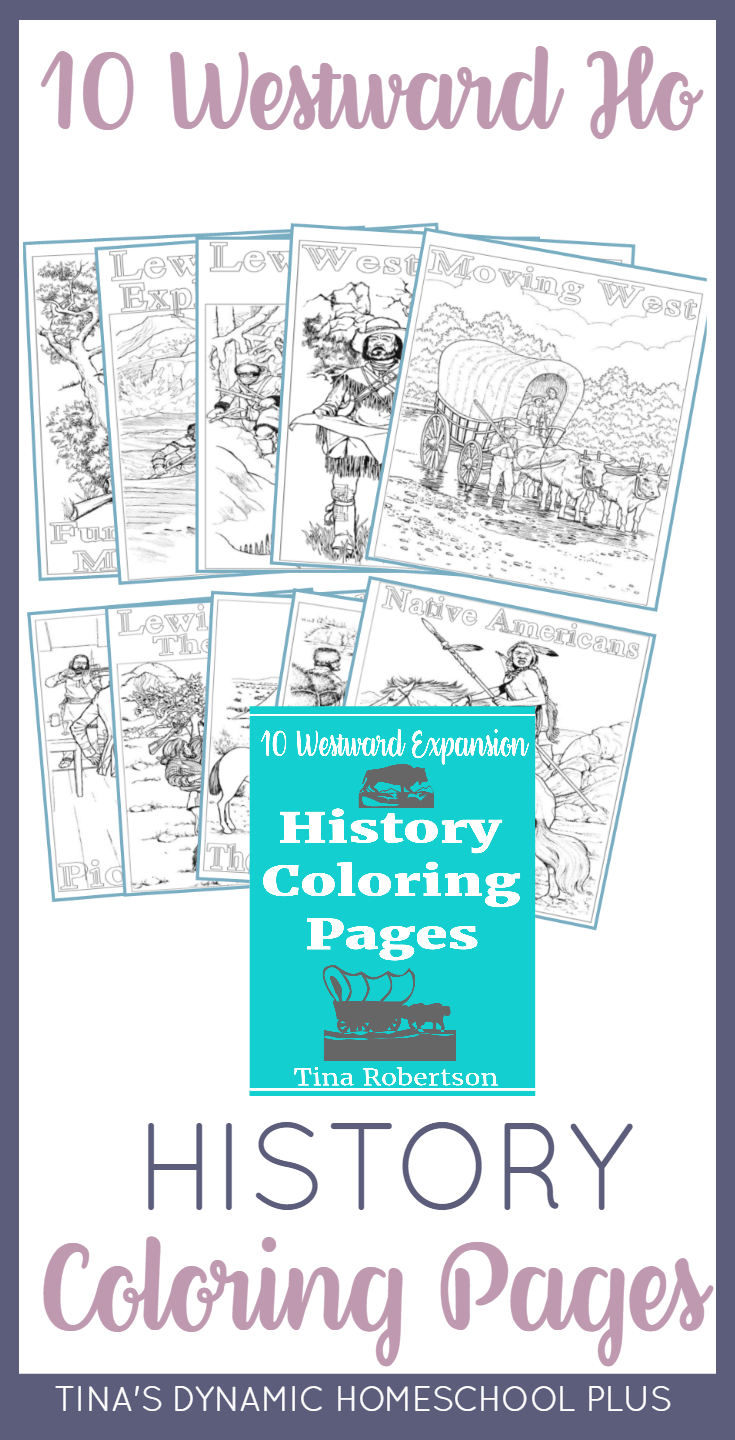 Also, these coloring pages go well with these free unit studies and lapbooks:
Hugs and love ya,