This past week we have reading about the Great River, The Big Muddy, Father of Waters, Old Man River, and an American Treasure otherwise known as the Mighty Mississippi River. Today, I have the Lewis & Clark – Mighty Mississippi book & sediment activity to tell you about.
Ojibwe – Big Muddy
After digging into this topic, the Mississippi River alone could be a super fun and awesome unit study on its own. It has just been a fascinating topic and more than I planned for this past week.
We got bogged down (corny pun intended) on this study because we just didn't want to move on too quick.
What sidetracked us was finding this really super helpful and well-laid out fun downloadable packet from the U.S. Army Corps of Engineers.

At first glance, it said it is about 5/6th grade level, but after looking at it, there were also activities for lower grades and for 7th to 12th grade. It is a true multiple level unit study.



It is a unit study with science, geography and even history tied in together on this download. There are game cards, lots of hands-on activities and I love the writing suggestions for high school.
We just couldn't resist reading over it and doing some of the activities.



We did this easy activity to show sediment as we talked about hydrologist and what they used to measure water temperature, ph, dissolved oxygen and salinity. Pretty cool stuff to read about considering I didn't know there was so much stuff to learn about water.
For the sediment bottle, we gathered sticks, dirt, different size rocks, twigs and even some litter and Tiny made a paper funnel to put it in the bottle.
Add water and shake it well. We took a picture right after doing the activity and then about an hour afterward, we looked at the bottle again to see the difference.



It was a quick activity for things we had around the house and easy as the activity was to do, it really makes the point of helping Tiny to remember how sediment is the stuff that gets swept along by the river and then settles to the riverbed when the flow slows down.



Learning about legends surrounding the river, the many people who traveled alongside it and stories told about the Mighty Mississippi, which covers a huge part of the states, it's a great geography topic to spend some time on.
We stayed on it, like I mentioned, longer than I planned, but then again you know that is why we do unit studies. We don't want to be told to move on.
Anyway, Tiny did a minibook about this to go with our updated unit study about Lewis and Clark.
You'll also love these other ideas:
Hugs and love ya,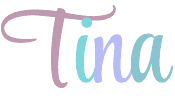 Don't forget to follow BOTH of my Pinterest accounts for more AWESOME pins.
Visit Tina Robertson's profile on Pinterest.