Lewis and Clark: Hands-on History. Make a Char Cloth
Today, in looking over the list of supplies that Lewis and Clark took with them on their expedition, it sparked a few ideas of some hands-on things to make.
First, review the list of Lewis and Clark Expedition supplies here. Several items here looked pretty interesting to attempt to make, but we honed in on the skills and supplies needed to start a fire.
A flint and steel would have been kept handy and no doubt some kind of cloth or charred cloth to ignite a spark and start the fire.
This was a pretty good definition Wikipedia had of char cloth. Also called charpaper, charred clothed is a swatch of fabric made from vegetable fiber (such as linen, cotton or jute) that has been converted via pyrolysis into a slow-burning fuel of very low ignition temperature. It can be ignited by a single spark that can in turn be used to ignite a tinder bundle to start a fire.
Our activity today give Tiny some science research.
It got us thinking on the flammability of fabrics, like cotton versus wool and silk and linen. By the way, grab this Great Balls of Fire free pdf download that gives another hands-on activity to learn about flammability of fabrics. It just added to what we were learning about today which is one of the easiest and natural ways to start a fire.
Also, Tiny did a bit of research on how wood gets charred and since we had most of the items in the house for a quick activity, we decided to make easy charred cloth.

Look at the items we used:
Altoid can or other tin can with snug fitting lid
Ice pick or knife or some other really sharp object to poke a hole in the lid
Fire
Cotton (has to be all cotton) cloth. We used cleaning rag remnants.
We tore part of the rag into small pieces of cloth that easily fit into the Altoid can. We had enough room around them so they could breath or have room around the edges.
Then we poked a hole in the top of the Altoid can with an ice pick, which I forgot to put in the picture.

After putting the cloth in the tin, we set it on a fire, which we used a candle we had and didn't need. Now, we did school for the day while this stayed on the fire a good part of the day.
A faster way is to put the can in a fireplace inside your home or make a fire outside. The weather is pretty nice now that it's spring, but this easily could be a great activity to do in the winter. Not only could you use your indoor fireplace, but you could use the charred cloth afterwards to spark a fire.
Anyway, we just placed our can on the candle like I said for most of the day so it would smoke slowly and char the cloth.

After it completely cools, which is real important otherwise it burns up, open it up to examine the cloth.

We have several nice pieces of charred cloth to use to ignite a fire. Besides, you never know when you may be called upon at a moment's notice to build a fire while on the frontier.
Tiny loves movies about surviving and wilderness living (me too) and so this is just another fun activity we learned about using natural fibers and materials to start a raging fire and no doubt some of the same things that Lewis and Clark had to know.
Here is another good set of instructions from instructables using blue jeans.
Don't forget, I have our previous lapbook about Lewis and Clark here.
GRAB THESE OTHER RESOURCES AND HANDS-ON IDEAS
Hugs and love ya,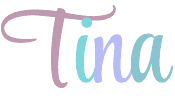 Don't forget to follow BOTH of my Pinterest accounts for more AWESOME pins.
Visit Tina Robertson's profile on Pinterest.

Visit Tinas Dynamic Homeschool 's profile on Pinterest.