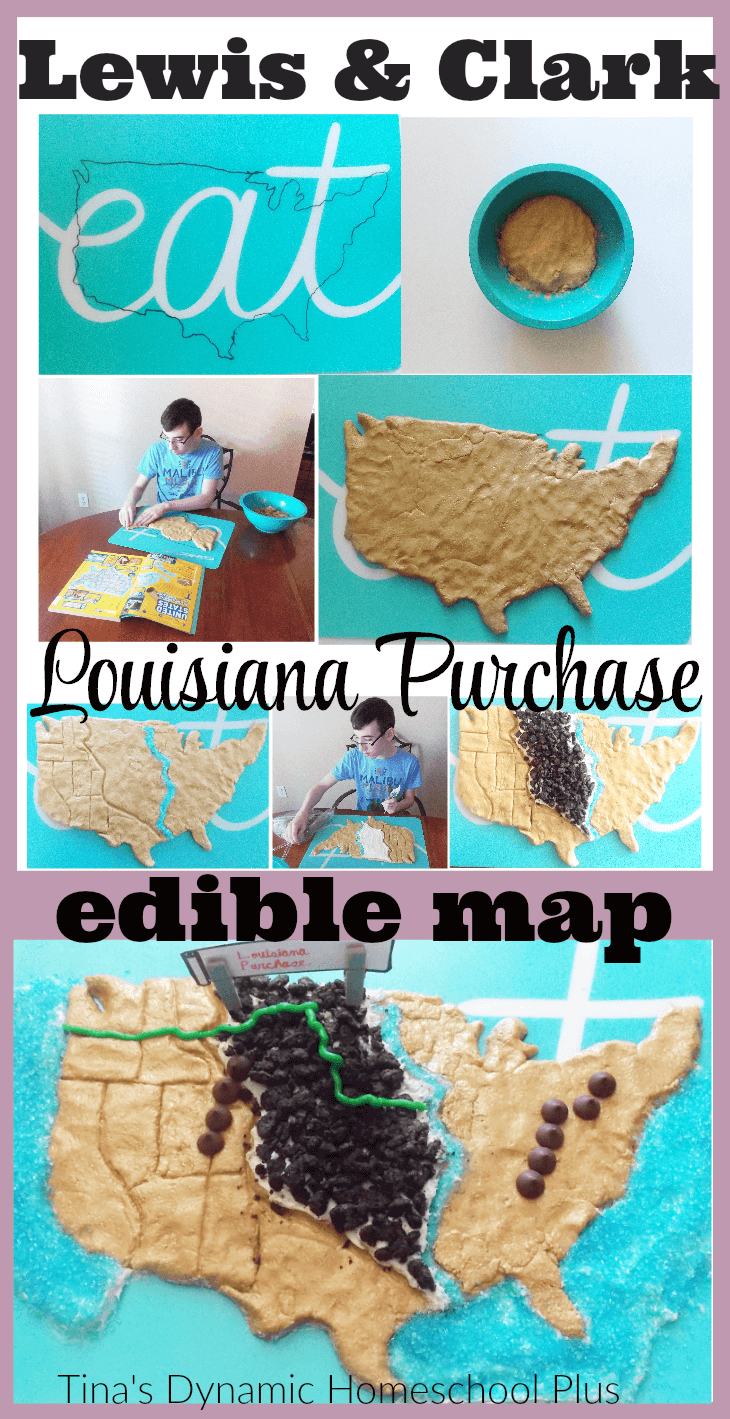 Seriously though, I decided to have Tiny make this map because it is hard to picture the immense landmass or just how big that purchase was as we have been reading about it in our Lewis and Clark Unit Study and (revisited.)
Acres and acreages sounded like blah, blah and blah.
Not only was the Louisiana Purchase a huge hallmark in American history, but it just about doubled the size of America. That is a significant benchmark to remember. The best way to see that is to make a visual of it.
Hands-on History to Learning about Lewis and Clark
Since Tiny has been hankering for some sweets, we sat down to make this fun project.
Look at this list of supplies we used and of course, I'm a believer in using what you have on hand to make this delicious learning activity.
edible peanut butter dough – (peanut butter, honey and boxed dried milk. recipe below.)
platter or clean mat
black sharpie
icing, we used cream cheese and had some green too
atlas and a few websites showing the boundary of the Louisiana Purchase
crushed oreos (the real reason we had to do this map)
plastic knife or butter knife for shaping "states" and "river"
Hershey's Kisses


We pulled out a clean table place mat that we had, which we only had one of. How did we do that?
Anyway, it was the perfect clean palate to start with. Using a black sharpie and our atlas, the first thing Tiny did was to trace the outline of the U.S. It doesn't have to be perfect because it will be covered up. So Tiny drew the boundaries free hand on the mat.
The next thing we used was edible peanut butter dough.
I am really glad we used peanut butter dough instead of the salt dough recipe that we normally use because it was easy to work with because it stayed moist the whole time.
Salt dough is good too but we use that when we want to paint, but edible peanut butter dough is not only great tasting, but pliable.
Since this kid has loved this recipe since I introduced it to him when he was in grade school, it makes for a great project now that he is older.
Look at this recipe at how to make edible peanut butter dough.
1 cup of dried instant milk
1/2 cup of peanut butter
1/3 cup of honey
As you can see above, we just added it together and mixed.


You're looking for the consistency pictured above, so you may need to add a bit more dry milk to get your dough not so sticky, but that is pretty close to what we used.
Then he started to add the blobs of peanut butter onto the map.



Even if you stopped here for the little kids, it's a fun map to illustrate the United States because it is so easy to work with.
Then next, we located the might Mississippi River. Okay real quick here, I have to tell you something of a fond childhood memory I think of every time I hear the word Mississippi.
My extended family is from Mississippi. And every year as a little girl when I visited them, I can hear my sweet little cousins voice who were in grade school singing to remind me how to spell Mississippi.
" M – i -, crooked letter, crooked letter,- i-, crooked letter, crooked letter, -i-, humpback, humpback -i-." My boys were not so impressed, but they will remember it now as I have been singing that to them.
Anyway, back to the map, take a butter knife or plastic knife and carve out the Mississippi River.


Tiny had to think at this point how he wanted the river to show up. He added cream cheese frosting to it and sprinkled it with blue sugar.
I think it made this geographical feature pop, which is what I wanted to impress on him. Plus it was easier than spreading icing in it.
Also though it helps to picture the vastness of the mighty Mississippi River.



Then, next he decided to carve out the states on the West coast because it helps to show the route that Lewis and Clark took. Again, that is why I used edible peanut butter dough because it easy to carve in, change if you make a mistake and does not dry out.
After spreading some icing on the part of the Louisiana Purchase, he crushed up some oreos on the icing.
It really was a fun way to help emphasize how vast the area was that Lewis and Clark explored too. That area stands out.

Adding cream cheese sprinkled with the rest of the blue sugar on it on the west and east coasts solidified the Pacific and Atlantic Oceans as boundaries.
Then placing the Rocky Mountains on the left that Lewis and Clark would have viewed helped to prepare Tiny for his reading so he knows they had to cross the Rockies to reach the Pacific.
The green icing helped to show the route taken to the Pacific. You could use a different color to show the return trip, but that is all the icing we had unless we dyed some, but I think we were done by this time.
He added in the Appalachian Mountains on the east too just for good measure.
GRAB THESE OTHER RESOURCES AND HANDS-ON IDEAS

What do you think? Easy enough to remember how vast the Louisiana Purchase was?
Hugs and love ya,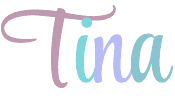 Want some more edible and fun projects?
Make Edible Skin
Edible Geography Sea Levels
Metamorphic Edible Rocks
365 Days of Hands-on Learning Roundup
Don't forget to follow BOTH of my Pinterest accounts for more AWESOME pins.
Visit Tina Robertson's profile on Pinterest.