Day 22: Homeschoolers with Preschoolers – Truth or Dare?
Day 23: But the Dear Doesn't Want To Homeschool
Day 24: Finding Curriculum For Unique Learners
Day 25: Homeschooling Happily Through Highschool
Day 26: Rebel or Resister – Are You the Cause?
Day 27: Easy Ways to Break Out of a Homeschool Rut?
Day 28: Over Scheduling, Over Planning, Over Load!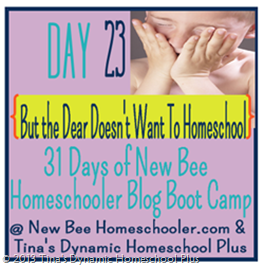 Turning to a serious note, I want to address one more mind-set that could potentially debunk your smooth new beginnings and that is the attitudes of you and your children toward your new lifestyle. This week is called "When It Happens" because I want to arm you with some positive thoughts that will help you to sail past any feelings of pestering doubt.
First it is normal to come down off the homeschool honeymoon. Crazy as it sounds, homeschooling is like a honeymoon and similar to how your life changes after the wedding. Everybody looks so good dressed up in their best on their wedding day and the start of anything new is beautiful and memorable. However, day to day routines and chores set in and it is about cooking, working and cleaning.
Beginning to homeschool and settling in to a new routine is similar. The new books have lost that delightful new smell and now you question if it was a good fit in the first place. Your room, your routine and your reading program don't look as good as they did when you first selected them.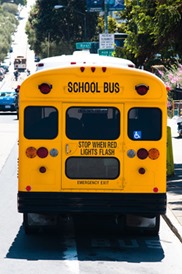 However, that only compounds the feelings of inadequacy if your children also tell you that they hate homeschooling, miss their friends and want to go back to school.
Now your journey calls for sheer grit and an iron will. Over the years, I have had many homeschool parents tell me that since their children are missing their public school friends that they were returning to public school. Even though I feel that my face may show my utter disbelief that a child of any age is dictating his future, I can say thankfully I have never responded in a negative way.
The truth of it is, we all need to self-analyze and be prepared to answer mind-numbing questions like these:
1.) When does a child determine what is best for him?
2.) Who has been given the responsibility to train and educate a child, even a teen?
3.) Can I change something about the way I teach so that my child is more engaged? Is this the missing component in our homeschool day?
4.) Have I loitered too much at home when my child obviously needs friends?
5.) If I have driven myself almost insane by having my child participate in socialization activities, then is my child's attitude an obedient one toward the decision that his father and I have made?
6.) Has my child fallen victim to the faulty thinking that friends have to be their same age? Or have I?
7.) Are the friends that my child may have left behind at public school and their parents the kind of people that I would treasure for my child for a lifetime? Would they encourage my son in the paths of goodness?
8.) Instead of ruling with an iron will, can I show my child that I am open to his needs, without him thinking that the has the right to determine what is best for him at 10 years old or 17 years old?
9.) Do I keep asking my child if he is missing his friends, and by inference he is thinking that he missing out on something?
10.) Do I TRULY believe that I am giving my child a superior education and show it by my actions and commitment?
As you can see homeschooling a lot of times becomes more about parenting or the lack thereof, which makes this a very delicate but sober topic to bring up.
Here are some tips that I have found that work over the years.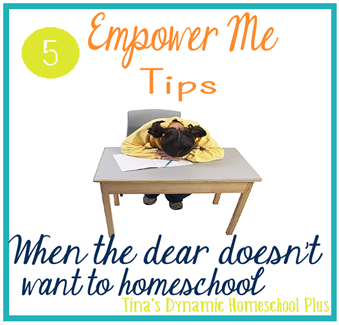 1. From the beginning of your journey, do not use the thought of returning to public school as a way to entice a child to do his work or change his attitude. From my experience and as unintentional as we may mean it, a child may feel they he has been given a choice and is on equal footing with us. Even teens need to understand that they are not co-parents.
2. The attitude of the parents mean more to your child than you realize. For example, if you are constantly asking your children if they miss their friends, well meaning as you are, could you be planting a seed of doubt that your new lifestyle is not superior in every way? Creating doubt fosters dilemmas.
3. Sometimes it is not homeschooling that is the negative, but children may now resent you as the teacher. This happened to me when I took Mr. Senior 2013 out in Kindergarten and I still had to retrieve back my status as teacher from a 5 year old. Children are smart at a very early age and it takes time for them to now respect you as the teacher. You don't need their approval, just their obedience now that you are the teacher.
4. There is no sweet cake way to put it, but homeschooling can be flat out hard. Studying is more than finding an answer or superficial reading. It is about comparing, analyzing and tying it into something your child knows. Some children are not prepared for studying the depth of any subject. Up until this time, your child may have had many interruptions in class time. Short spurts of critical thinking in a classroom cannot prepare your child for the possible challenges of intense 1:1 help he now gets.
When my sister's daughter started homeschooling in the 3rd grade, they had crying matches each day. My sister was pushing too hard to "complete" a day's assignments and my niece was feeling quite behind from what she did not know. A lethal combination leads to misery.
I cannot emphasize enough that if she had gone with a lower grade level for her first year instead of pushing ahead thinking that her daughter would get behind, her first year would have been way more easier.
5. Dignifying your children with explanations is a beautiful thing because they deserve it. It is okay to tell them your plans, hopes and even fears, but dignifying them with information does not mean they have the right to question your choices. I made it my determination from the beginning that if anything controversial ever came up and my children wanted to return to public school that I would do whatever it took to not have that happen.
I do not hail to the thinking that children have to experience bad to appreciate good. I don't have to cut off my right arm to appreciate my left. They do not need to experience the negative effects of peer pressure, drugs and immorality to appreciate good.
I never left it up to my sons to determine if they wanted to go back to school. Of course, this is different if you start homeschooling when your teen is already in 11th or 12th grade. That is a very different circumstance and I am not saying they get all the final say so as to the decision.
It never is easy when the little dear does not want to homeschool and decides he wants to return to public school. Fortifying yourself now with the mind-set that homeschooling is YOUR way of life will allow you to embrace it's benefits.
I am not encouraging homeschooling without regard for your children's tender feelings. But it is about finding a solution that does not involve returning to what you left in the first place because it didn't work. Instead of focusing on what you think your child is missing out on, focus on what you and your child will be included in and NOT just for this year, but years to come.
Homeschool with a goal in mind that goes beyond your first or second year and when the dear decides he doesn't want to homeschool, you will already have a back up plan in place.
Hugs and hang in there if this happens and know you are not alone,