Day 8: Organize Your Home – Then School
Day 9: Carp Diem: Homeschool Schedule by The Day, Month, & Year
Day 10: Grocery Shopping, Cooking & Laundry, Oh My!
Day 11: Swoon Worthy Learning Spaces
Day 12 Creative Storage Solutions
Day 13: Streamlined Record Keeping
Day 14: A Homeschooler's Back To School Supply List

I think homeschooling storage epitomizes the meaning of creative storage solutions. Thinking outside of the box starts on your first day of homeschooling and you just keep reinventing as you go along. I found out that I had quite a few things at my house that with a little tender loving care could be turned into storage or at least be used in our school area.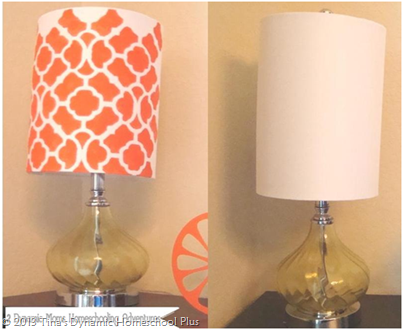 Though it's not storage, something as simple as updating a lamp shade to bring it to your school room gives you a sense of empowerment or starting fresh. Of course, a little orange in my house doesn't hurt anybody either.
Take a look below at the medley of things I have collected from the around the web that could easily be used as storage. Do you have something like this at your home that you can remodel, repair or refinish?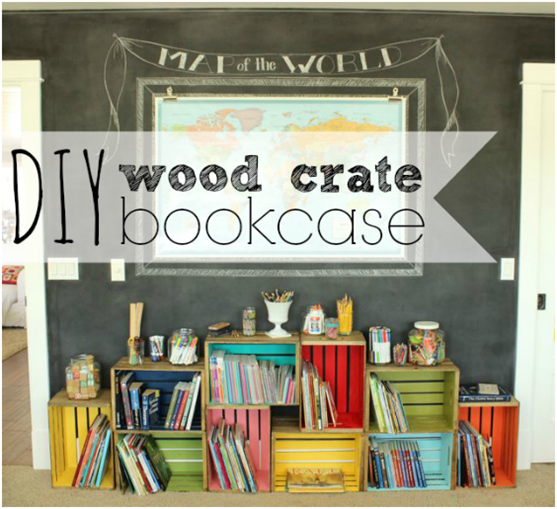 I loved how she used wood crates to create a space. A little paint and you have beautiful and unique!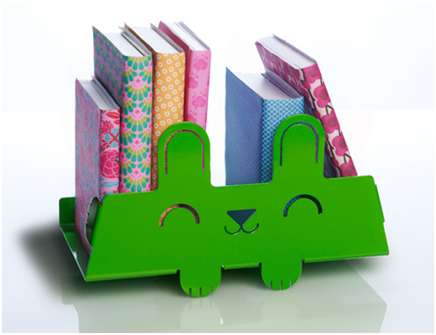 How many different things can you find to make into a  bookshelf?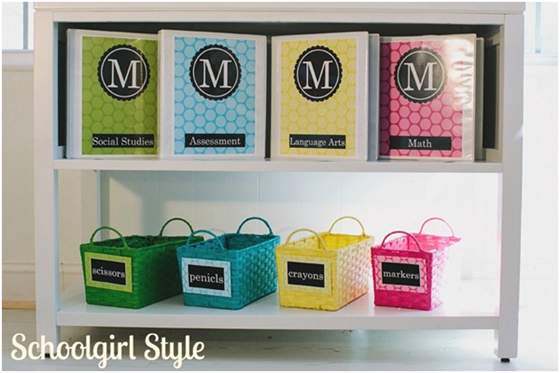 I shared my color coordinating binders on Day 8: Organize Your Home Then School and look how this idea is implemented.  Your imagination is your limit when it comes to color coordinating everything.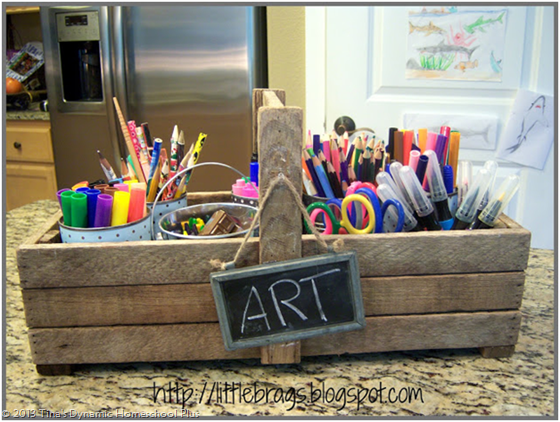 A tool box for craft storage. I luv.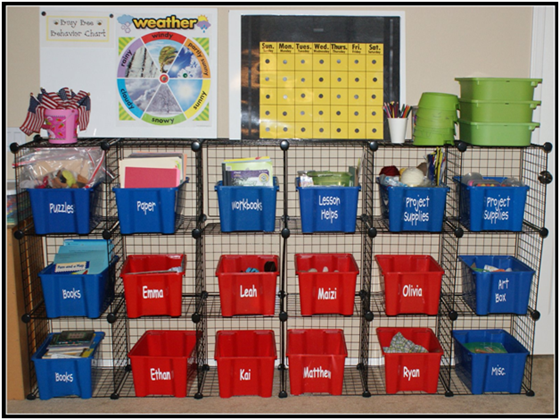 She created preschool stations with these bins. Lovely!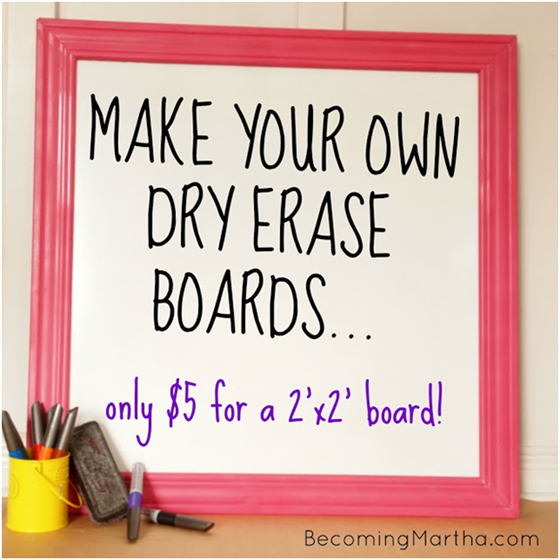 Make your school room unique by creating things you need and like!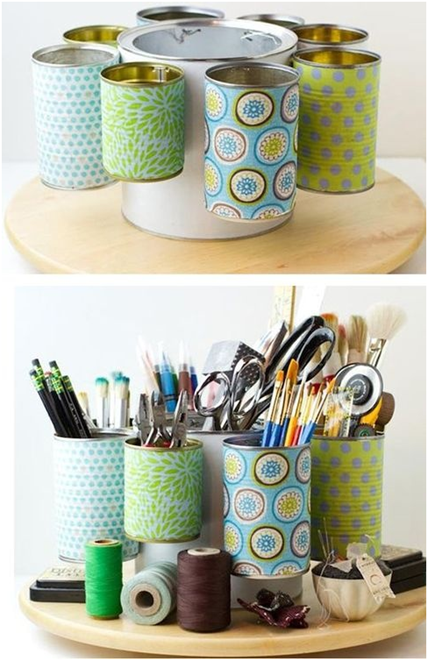 Source: Decorascao
Isn't this beautiful and thrifty? Gorgeous.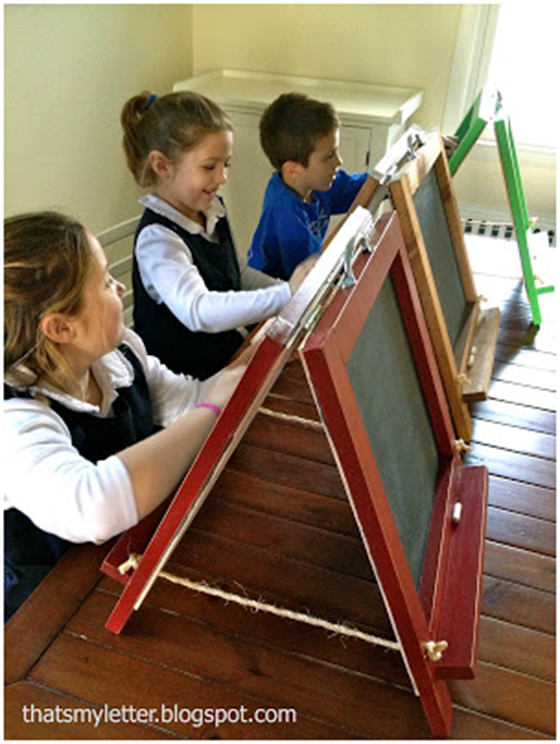 Source: That's My Letter
These beautiful diy chalkboard easels are so creative and useful.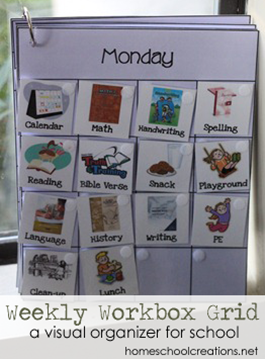 Source: Homeschool Creations
Look at the way Jolanthe organizes her homeschool. She uses a system called Workboxes by Susan Patrick
I love the way she modified the system to fit her family. She uses folders and a grid instead of strips. Be sure to check out her post: Our New Workbox System ~ Workbook Weekly Grid

Source: Cornerstone Confessions
Look at how Kathy has set up her workboxes and she has some free printables for her system too.

And again, look how Kristen modified that same system to work for her family by using At A Glance Charts.

Source: Preschoolers and Peace.
Look too at how Kendra put her twist on this system.

Source: Squidoo Workboxes by SpellOutLoud
If you can't get enough then go to the Squidoo Lens kept by Maureen at Spell Out Loud to see more. There are some wonderful ideas there.
Are the creative juices flowing yet? I hope you are inspired to use some of these ideas to make your learning a place that is both beautiful to learn in and a place for creative storage.
Hugs and you know I love ya,

Save