The fierce Norseman or Vikings came from what we now know as Scandinavia or Denmark, Norway, and Sweden. An ancient Viking unit study makes for a fascinating study for kids of all ages.
Ancient Vikings Unit Study
Vikings prospered in Scandinavia from about 800 AD to 1066 AD. From their homes in Norway, Sweden, and Denmark, the Norsemen (Northmen) explored much of the northern hemisphere between Europe and North America. A Germanic people, the Vikings had a great love of adventure.
Ancient Civilizations
Vikings became infamous for sacking villages and towns, destroying churches, and easily defeating smaller armies in their search for new avenues of trade and the spoils of war.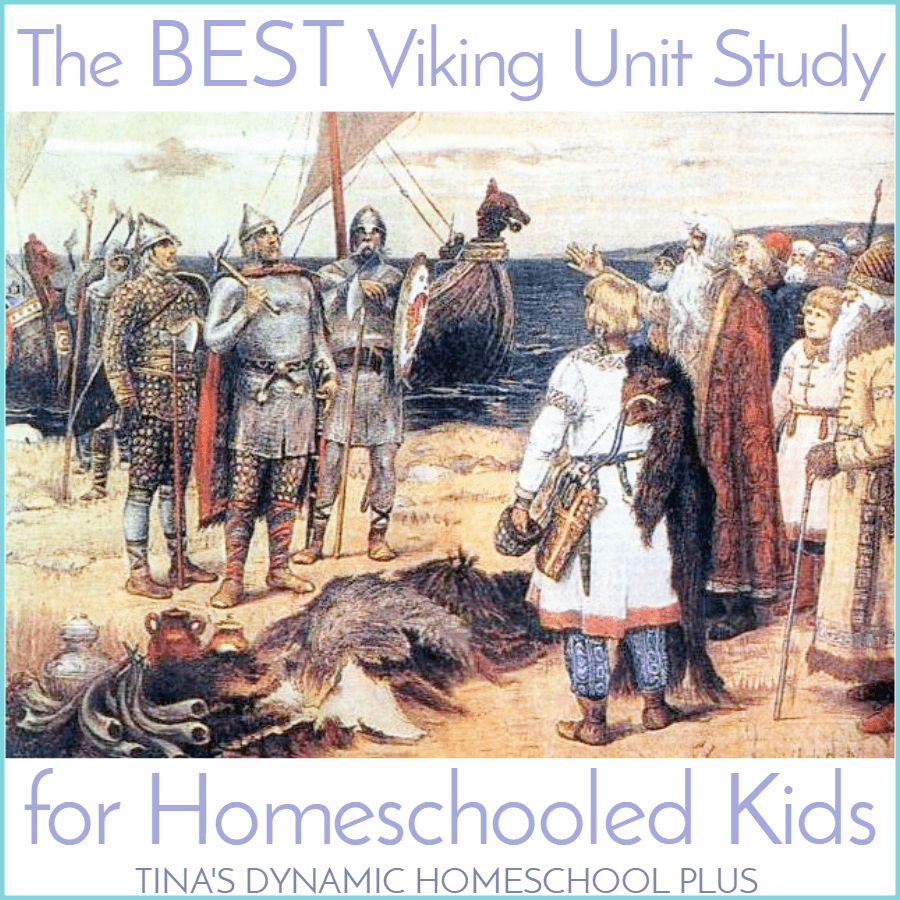 Fearless warriors and superb shipbuilders, Vikings left their mark on Europe, Asia, Iceland, Greenland, and North America before they were absorbed into European Civilization.
Viking lands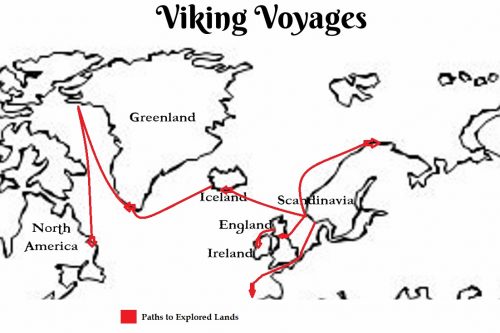 Viking civilization began in the Scandinavian countries of Denmark, Norway, and Sweden, but in the nearly 300 years of their power they traveled to and traded with many distant lands. They also created settlements in England, Ireland, Iceland, Greenland, and other countries.
Viking Expansion Watch a short video about Viking exploration.
Viking Settlements Learn which countries the Vikings settled in outside of Scandinavia.
Life in Viking Settlements Learn what life was like in a Viking settlement.
Viking Houses See the types of houses Vikings lived in.
Viking Society

Viking society consisted of jarls (nobles), karls (middle class freemen), and thralls (slaves).
Viking social classes Learn how the classes worked together and how a Viking could up and down in social status.
Viking social classes in Iceland Learn how society differed abroad from Scandinavia.
Gender and age in Viking society Learn the roles of men, women, and children in Viking villages
Viking warriors Learn what it took to be a warrior, what a beserker was, and the role women played in war
Futhark Learn about the runic alphabet of the Vikings
Viking Mythology
Vikings believed in a pantheon of Gods led by Odin. The pantheon included Thor and Loki of Avengers fame.
Norse mythology Read an overview of Norse mythology along with a brief history of Vikings.
Norse mythology dictionary Learn about Norse mythology with an A to Z listing.
The Nine Worlds A more in-depth look at the worlds of Norse mythology.
Viking Ships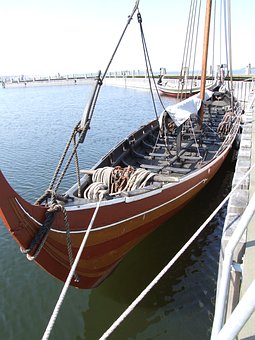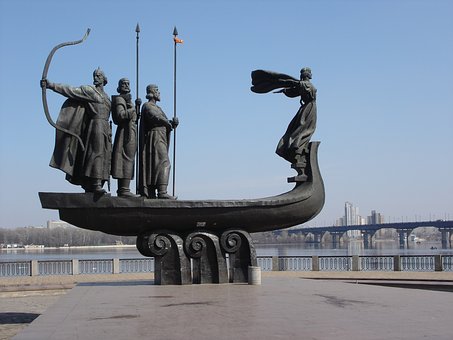 Viking ships were the fastest and sturdiest of the era. The Norse skill in shipbuilding helped enable the exploration and settlement of other lands
Types of Viking ships:
Faering
Knarr
Longship
Karve
Viking ships Learn the different types of Viking ships and how they were used.
Vikings at sea Learn more about sailing and ships in the Viking Age.
Navigating the open seas Learn how the Vikings knew where they were going and how to get home.
Viking Vocabulary
Althing Yearly meeting of all Viking tribes to discuss laws and solve disputes
Beserker Warrior who wore a bearskin cloak or shirt and worked himself into a frenzy before battle
Brooch A decorative piece of metal used to hold a Viking's cloak closed. The more ornate the brooch, the richer and more important the Viking.
Burial Ship Used for the wealthiest Vikings, these ships were filled with the belongings of the deceased and set ablaze or buried under mounds of earth or in underground chambers
Fjord A long, narrow inlet with steep sides or cliffs found along the shores of some Scandinavian countries
Flax Cloth made from the stalks of the flax flower
Futhark The runic alphabet of the Vikings
Jarl A Viking Noble
Karl A middle class, free Viking
Keel The lengthwise timber structure along the base of a ship that supports the framework of the vessel and sometimes extends downward to increase stability
Loom A machine that weaves yarn or thread into cloth
Lyre A string instrument resembling a small, u-shaped harp
Norseman Northman
Pantheon A religion that believes in a group of gods/more than one god
Prow The portion of the front of the ship that is above water
Runes Letters of an ancient Germanic alphabet
Stern The rearmost part of a ship or boat
Strake A continuous line of planking from the stem to the stern of the ship
Thing Local assemblies where all freemen could file complaints and voice opinions
Thrall A Viking slave

Famous Vikings
Erik the Red Viking explorer who discovered Greenland
Leif the Lucky Son of Erik the Red
Harald Bluetooth Viking king of Denmark (also namesake of Bluetooth technology)
Olaf Tryggvason Viking king of Norway
Sweyn Forkbeard Declared King of all England in 1013
Gunnar Hamundarson Icelandic chieftain
Also, we love the hands-on ideas for studying history over at Home School in the Woods. They cover Vikings in their middle ages lapbook.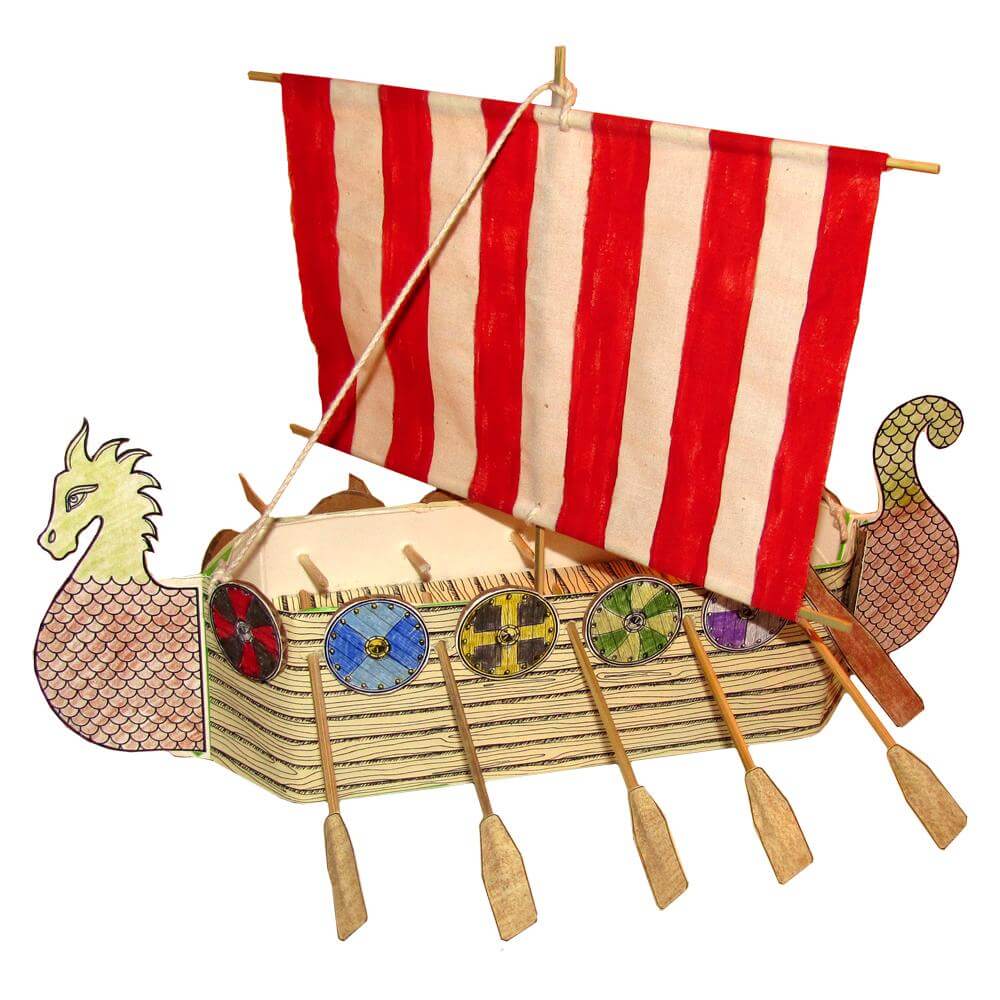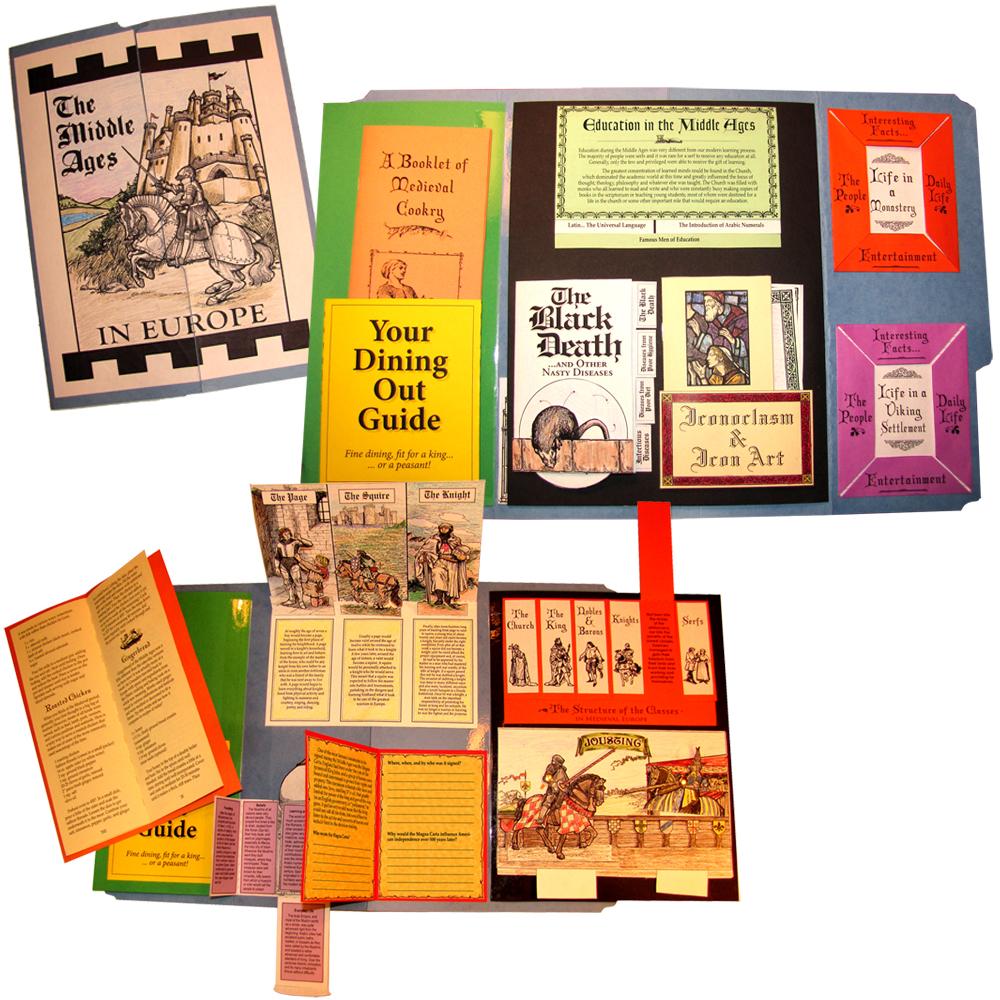 Recommended Books
Eyewitness Books Viking stuffed full of information and real photos
National Geographic Kids Everything Viking Short, interesting facts and large, colorful illustrations
Make This Viking Settlement by Iain Ashman Just add scissors and glue and create your own cardboard model
Who Were the Vikings? by James Chisholm and Stuan Reid Detailed drawings and answers to kids' most pressing questions (like what kind of toilets Vikings used)
The Norse Myths by Kevin Crossley-Holland A collection of the stories from Norse Mythology
Focus on Vikings by Anita Ganeri Includes history, information, and cool art projects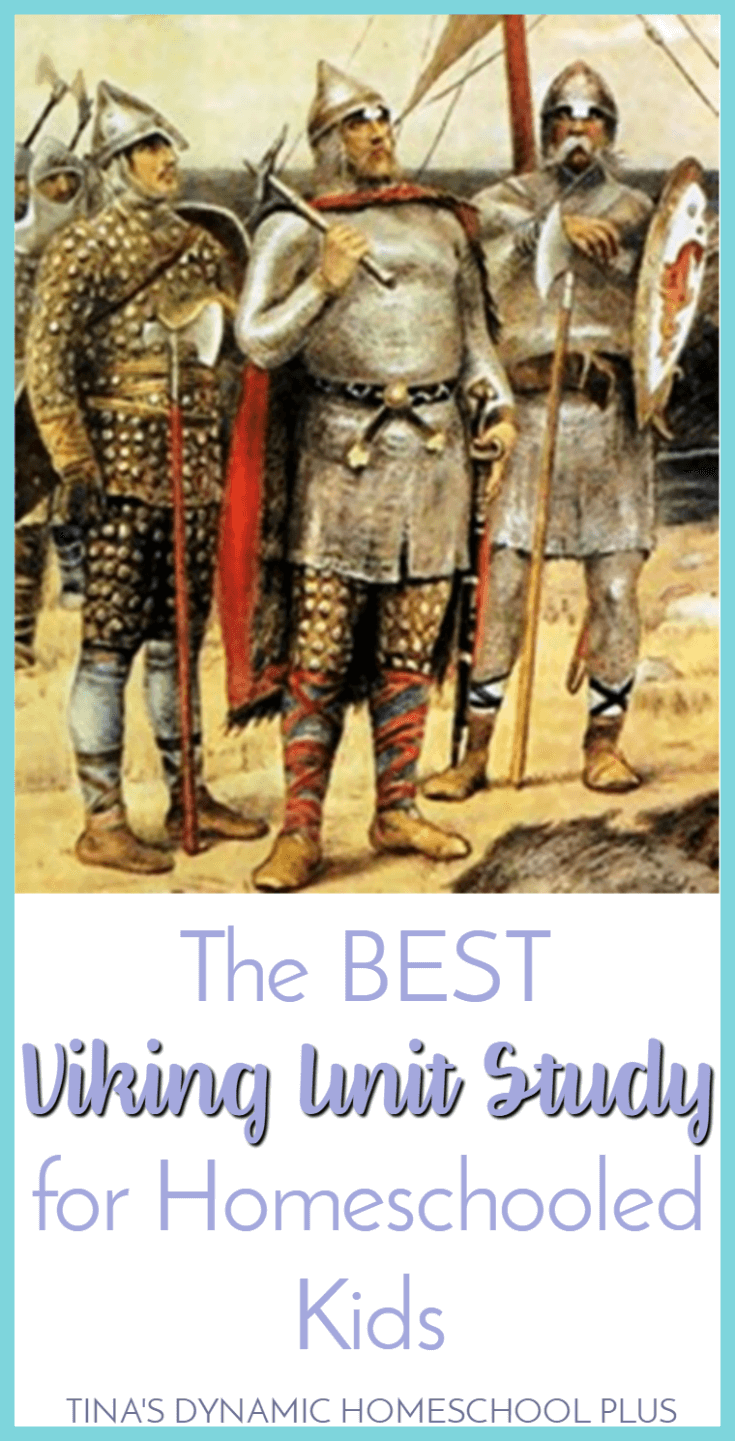 Also you'll love these other unit studies and lapbook: