Written by Shawna at Not the Former Things.
For years now, we have completed "continent studies" and hands-on geography as a way to learn more about our world and it's geography as we homeschool. The truth is: it was so much easier to do this when they were younger. I selected books from the library, we looked at the pictures of different dwellings and foods, and we colored in maps.
But my boys are older now. The same approach no longer keeps anyone interested for very long (including me!).
In order to keep them engaged and increasing in their overall level of knowledge, I decided it was time for a change.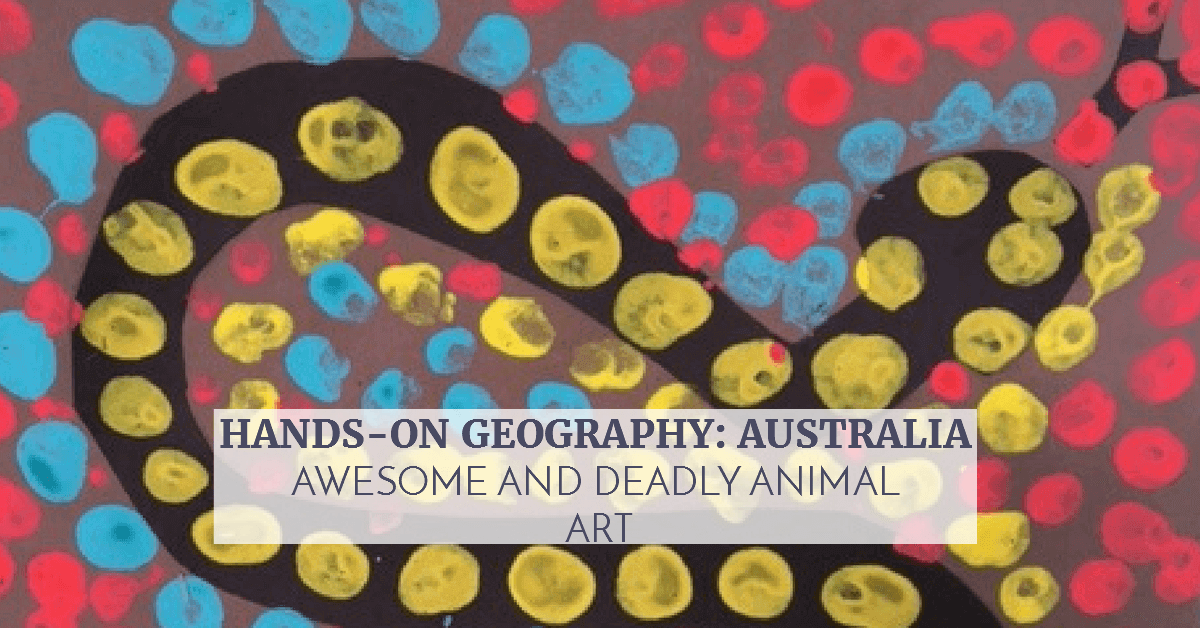 This year, my boys are each "in charge" of their own continent for a more in depth study. Each month, they pick a topic to cover from their continent and "teach" each other about it.
My youngest chose Australia for his study this year without a second thought.
For his first presentation, he asked me to help him put together a presentation on Australia's deadly creatures, because animals and danger – I am not sure I need to say more.
See how we used this hands-on Australia unit to study the continent's awesome and deadly animals!
Hands-On Australia: Awesome and Deadly Animals
You see, I remember being in middle school. I remember preparing presentations to deliver in front of the class.
I remember listening to my friends. As much stress as it caused, I have to admit, I really learned from "teaching back" activities. I want my boys, despite being in a "classroom" of two, to experience the same.
And that's why this hands-on activity was such a good way for us to learn about geography together!
What You Need:
My son began his research at the library, checking out various books on Australia in general, and a few on the animals themselves. For further investigation, we also watched a YouTube video and looked at various pictures of aboriginal art online.
Then it was time to get started.
Hands-On Australia Activity
Our first step was cutting out the templates. We then used them to trace animal outlines onto black construction paper.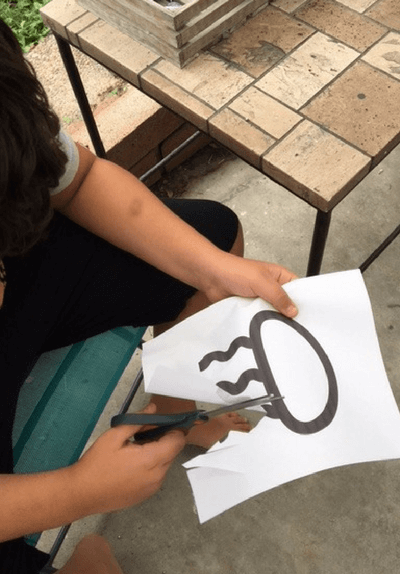 Then we cut out the traced forms of the jellyfish, shark and snake.
(Incidentally, if I could do it all over again, I would eliminate the tracing portion and just have my son use the templates to paint. Cutting each animal out twice was far more scissor action than either of us have seen in a long time.)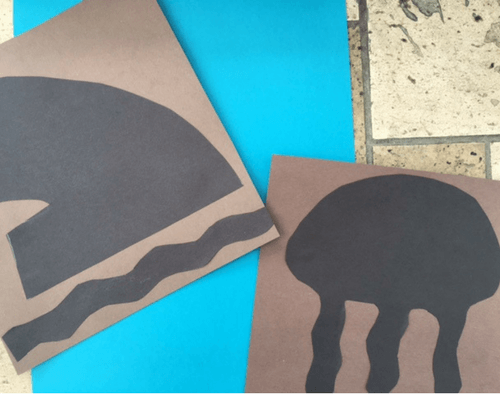 Next, he glued the black deadly creatures onto brown construction paper backdrops.
This color scheme is consistent with what we learned about aboriginal art.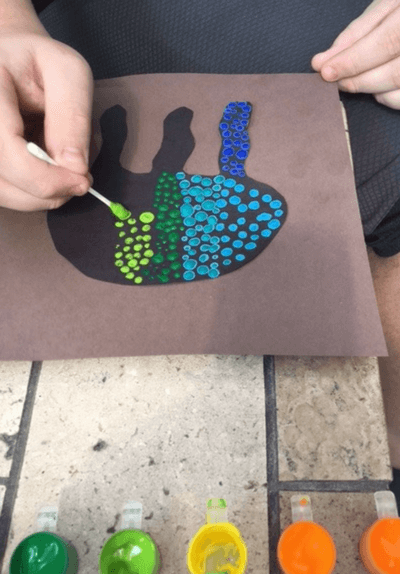 Taking the q-tips and the paint with us outside, he carefully "dot painted" each of the black forms, true to aboriginal tradition. The Q-tips make perfect paint brushes and are easy to clean up!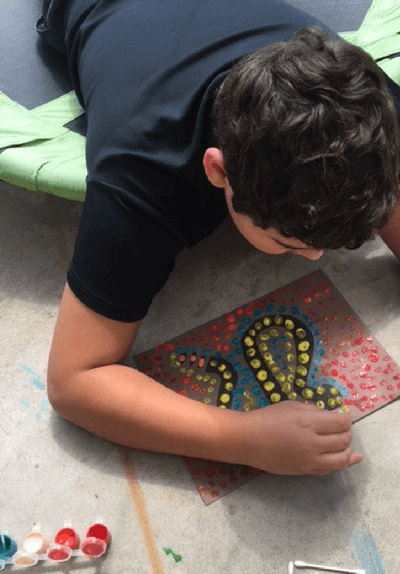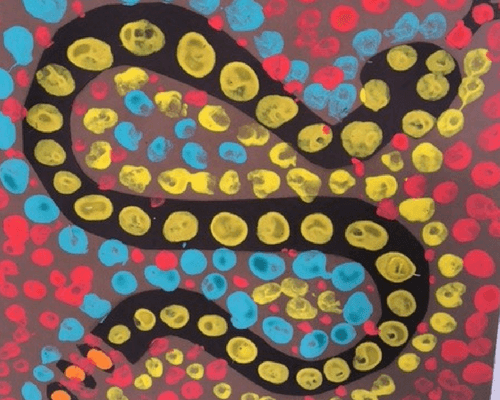 The more my son painted, the more excited he became.
Q-tip dot painting is really easy, even for children with fine motor differences or those who get a little perfectionistic with their art projects.
It looks wonderful, even if the artist struggles a bit with steadiness.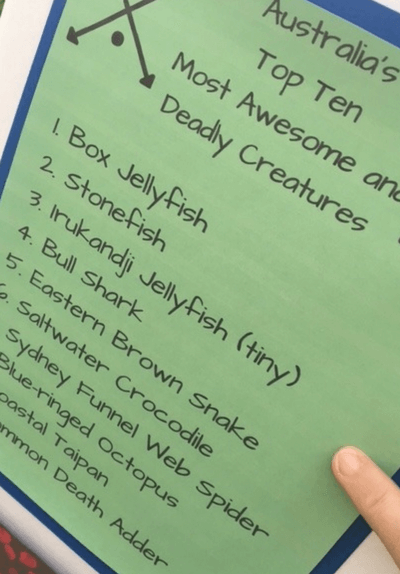 When all three had dried, he attached them to the poster board.
At the last minute, he also decided to add a "cheat sheet" with facts he wanted to share about the different animals (printable) as well as a list of Australia's Top 10 Deadliest as learned from the video and books.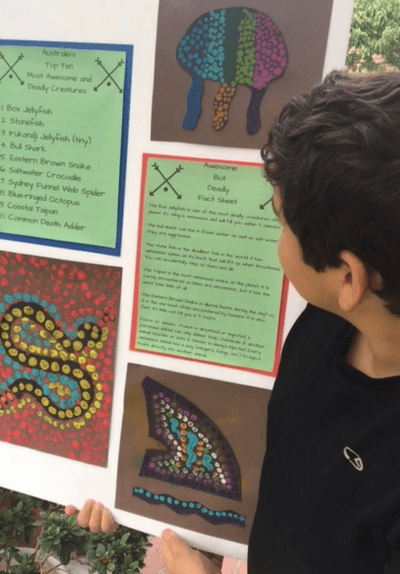 Once his presentation was assembled, his brother and I sat down and he taught us more about Australia's Box Jellyfish than we ever thought possible!
He did a great job and I had a lot of fun working with him on this project.
If you love hands-on geography, your kids will love some of my favorite hands-on geography programs:
North Star Geography is a love of mine for teaching geography at the middle and high school l,eves to keep learning hands-on. I prefer the digital format so that we can take it with us.

And if you love learning geography through literature, look at another one of my favorites from Beautiful Feet books which is Geography through Literature.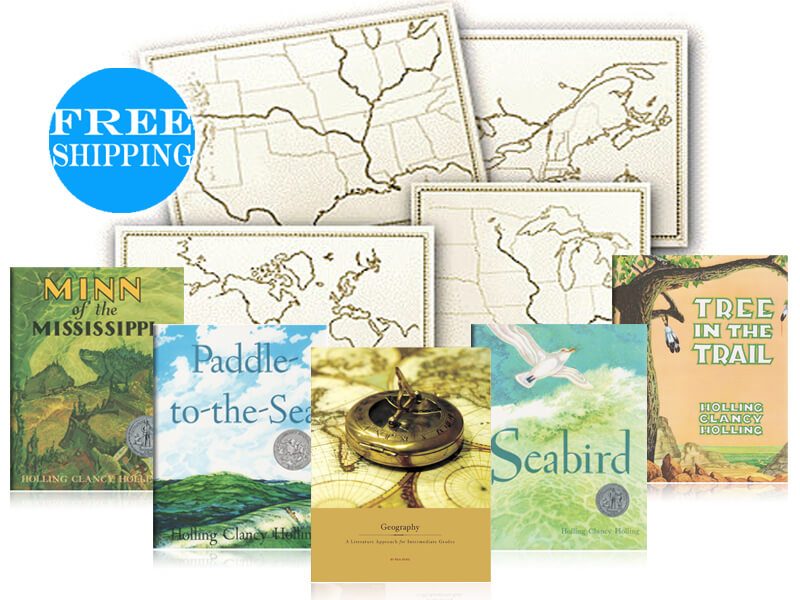 Overview of Activity:
Step 1: Trace and cut-out deadly creatures on black construction paper.
Step 2: Attach to brown construction paper background.
Step 3: "Dot paint" black areas with various colors.
Step 4: Create list and fact sheet about Australia's deadly creatures.
Step 5: Attach all to posterboard and teach what you've learned.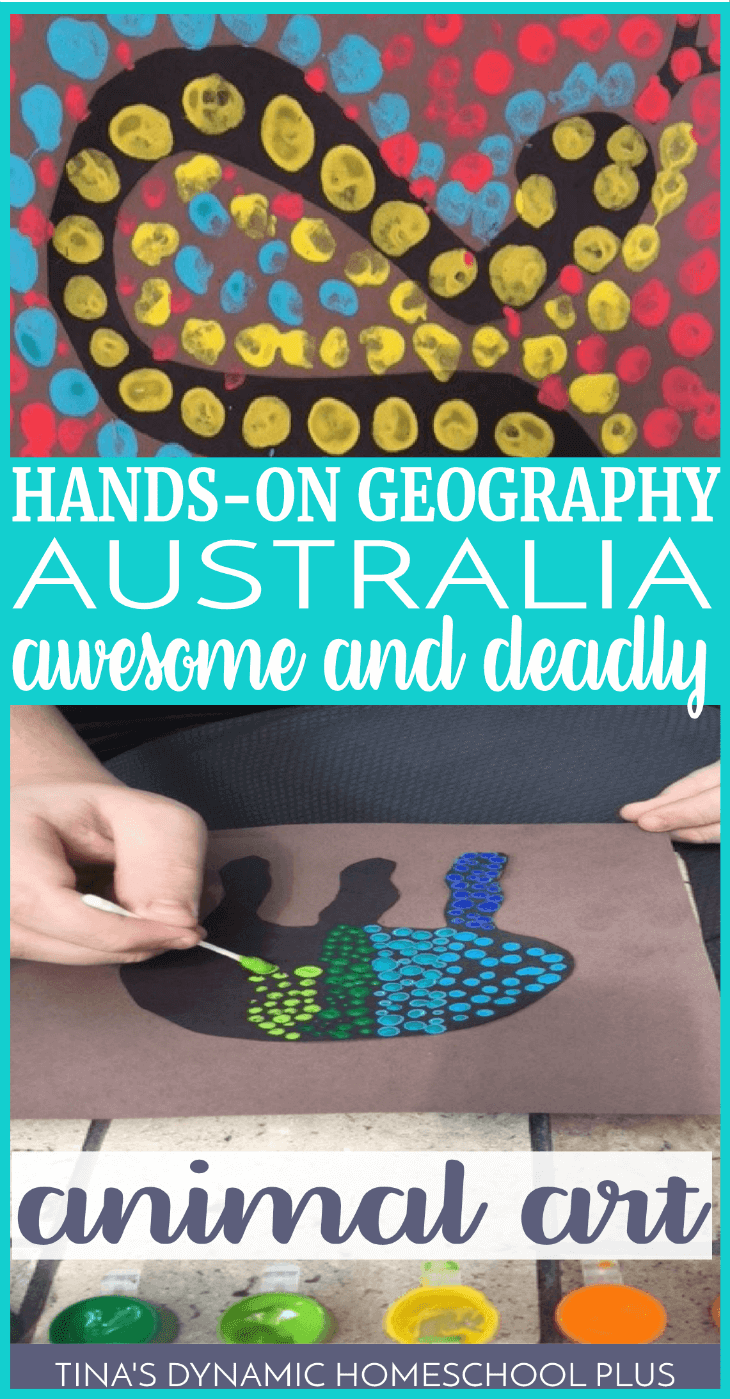 Overall, this hands-on activity worked well for us. It incorporated in a different culture's art and allowed my son to really dive deep into a subject he is already incredibly passionate about. I can't wait to see what he comes up with next!
Learn more about the countries of the world with the hands-on geography activities below!