Whether you want to spend minimal time planning geography, you're preparing for a homeschool co-op or just need some quick hands-on geography activities, you'll love this round up of 35 hands-on geography activities to do in 15 minutes or less.

Hands-on Geography

1. Grab these easy and fun Dover Around the World Coloring books. Some kids really love coloring and this is an easy go to activity.


2. While studying about South America, make these easy paperplate masks.
3. Print these free U.S. state trading cards and have fun.
4. Read a living book like Into the Unknown:Into the Unknown: How Great Explorers Found Their Way by Land, Sea, and Air. The fold outs make books like this a quick grab for an easy hands-on idea.

5. While learning about Texas, have your child use his finger to make these adorable bluebonnet crafts. Not a lot of fuss but a lot of fun in this activity.
Easy Hands-on Geography Activities that Spark Learning
6. If you have a child that loves movable figures, then have him put together a beautiful paper figure in full color. Grab this Famous Figures of Ancient Times: Movable Paper Figures to Cut, Color, and Assemble. These are great for learning ancient geography.
7. Do a Geoscavenge Rock and Mineral hunt and grab this free printable.
8. Bake bread while learning about Switzerland. The bread takes a bit longer to bake, but this is a quick put together. An added bonus is that you have fresh bread and hot butter with supper or lunch.
9. Do this fun and simple hands-on activity for learning about sediment on the Mighty Mississippi.
10. Grab the Borderline USA game – The Best Geography Card Game on Earth. A fun geography card game.
In addition, you'll making geography come alive through picture books.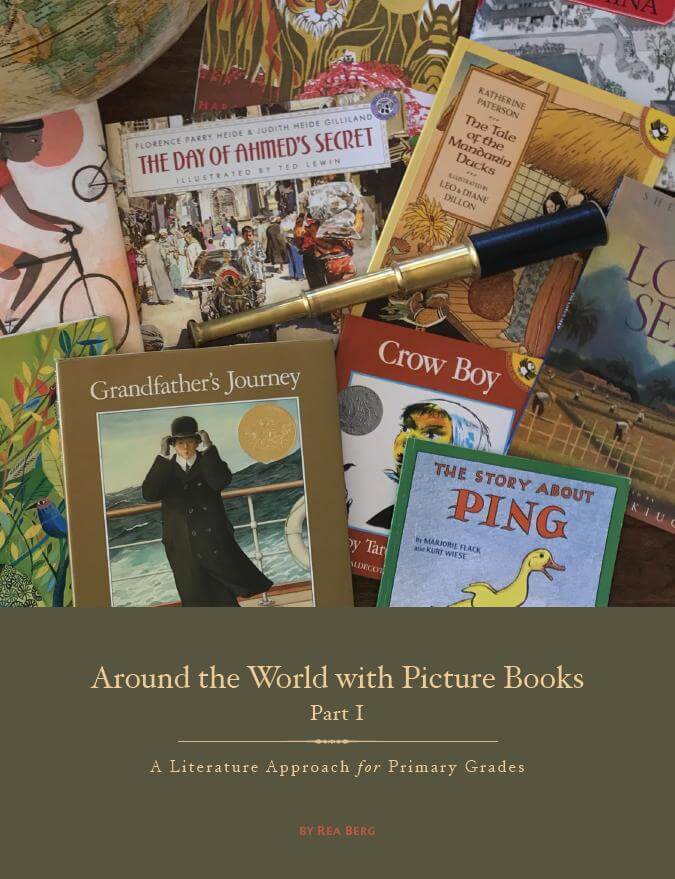 11. View this virtual cave without having to leave your home.
12. Plan a route. Look at this activity Map Skills for Kids: Planning a Route, which won't take too long.
13. Easy recipes are always a fun and quick way to learn about an area. Look at these recipes we have made:
Also, look at some of my tips I share on my YouTube Channel How to Homeschool EZ by Tina Robertson.
14. Kids love to build and they'll love Making LEGO Landmarks.
15. While learning about the ocean, make this quick shoebox beach diorama. You'll love it because all the pieces are in color and ready to be cut out and glued.
15 Minute Geography Activities for Kids
16. Also, make this delicious and edible parfait to show the ocean layers.
17. Then one more activity to do while studying the ocean is to make Make a Wave Bottle for Kids to Explore.
18. When learning about convection currents, my kids loved this easy DIY Lava lamp.
19. While teaching about directions and a compass, this activity which is a Homemade Compass. Simple Geography Projects Equals Huge Wow Factors was so fun and easy.
20. Another fun way to learn geography that doesn't take a long time is to view old photographs and they are free. Check out the pictures on the Library of Congress website.
21. Make a craft from a geographical area. On this post we did paper cutting while learning about Poland and this easy Mosaic while learning about Persia.
22. Make some Earth Day Baking Soda Slime.
23. Learn About the Geography of France by Creating A Solar Oven.
24. Grab one of my free geography country notebook pages.
25. Grab this free and beautiful download USA Map of State Flowers to color while learning geography. So cool!

Hands-on Geography Ideas for All Ages
26. View a movie on Netflix while learning the geography of Ancient Civilizations.
27. Play Geography Bingo. Grab this free geography bingo download.
28. Another fun idea for younger learners is to blow up a huge balloon. Color and cut out these free printable continents and glue them on the balloon like a puzzle.
29. Do a World Atlas Scavenger Hunt.
30. Have your child learn about the animals that live in a country or region.
31. Then what kid won't like Nerf Gun Geography? Boys would love this, but I know some girls that would too.
32. Google Earth (desktop app) is another one that has been around for a while, but it is a go to. Look at these tips, 15 Amazing Things Your Kid Can Discover with Google Earth.
33. I love this next activity because it can be as short as you want it or hopefully expand it into a longer unit. It's Where in the World is your Food From? (Food Mapping!).
34. Make a state paper plate or illustrate any area on a paper plate.
35. Look at this fun paper cup geography stacking.
Geography should be fun and it doesn't always have to be time consuming. I hope one of these ideas will motivate you and your kids to keep geography captivating without a lot of fuss.
You'll also love getting tips from my posts
Hugs and love ya,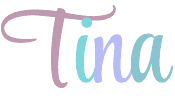 Don't forget to follow BOTH of my Pinterest accounts for AWESOME pins.
Visit Tina Robertson's profile on Pinterest.

Visit Tinas Dynamic Homeschool 's profile on Pinterest.