Written by KT of Lit Mama Homeschool

Teaching your homeschoolers about ancient civilizations should be engaging and fun. After all, there is so much to learn about how we humans came together, created society, and learned to use tools to make our lives better. Every society in history is fascinating to study, but if you want to start at the beginning, Mesopotamia is the place.
According to Merry E. Weisner in Discovering the Western Past, historians and archaeologists define a city as "a place inhabited by more than 5,000 people." The remains of the earliest communities of this size can be found in ancient Mesopotamia.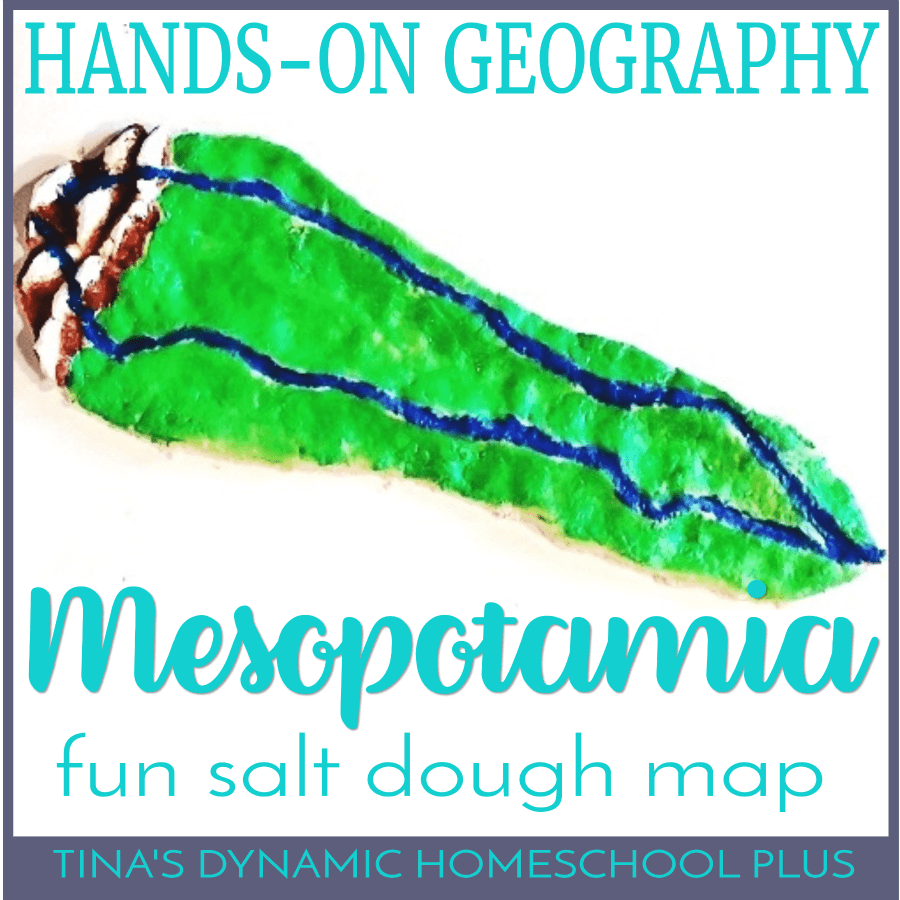 Hands-on Geography Mesopotamia
Mesopotamia, located in what is now southern Iraq, has been called the cradle of the human race. It is considered by many to be the birthplace of western civilization.
Its location between the Tigris and Euphrates Rivers is to blame. In fact, Mesopotamia means "the land between the rivers." The rivers originate in the Armenian Highlands of Eastern Turkey and empty into the Persian Gulf.
The valley between these two long rivers had rich soil capable of producing abundant crops which could sustain an early civilization. Believe it or not, the region got very little rain even in ancient times. The soil was enriched with silt each spring when the rivers flooded due to snow melt in the upland mountains where the rivers began. The problem was that the rivers flooded with the snow melt and the times and amounts were unpredictable.
As rich as the soil was, it couldn't be farmed unless people could control the flooding. They came up with a large-scale system of water control that included irrigation and drainage ditches, making it possible to grow crops on a regular basis. The resulting abundance of food enabled large numbers of people to live together and create a civilization.
Hands-on Ancient Civilizations
Sometimes it's hard for kids to get a grasp on a place that existed 5,000 years ago. It sounds made-up and is hard to picture in the real, modern world. Learning about Mesopotamia should include all the cool facts, like the ziggurats that housed holy temples, the Code of Hammurabi, and cuneiform–the world's oldest writing system.
But you should also make sure they understand exactly where it is. Maps will help, but creating a hands-on experience will help even more.
Hands-on learning is the best learning. When your kids engage in kinesthetic activities while you're teaching them with auditory or visual methods, they can retain the information better.
In other words, the more ways you engage them in a lesson, the more they'll remember what they've learned.
Especially when you're dealing with something for which they can't get a true visual (like the geography of an ancient civilization), giving them a hands-on activity to do can help them wrap their minds around the lesson.
Salt-Dough Map of Mesopotamia
Help your kids get a visual of Mesopotamia and remember where it is with this fun activity. Make sure you have some books or other materials for them to learn from along with their map-making.
What you need: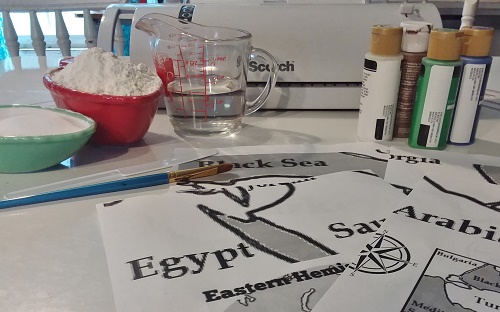 A map of Mesopotamia for reference
Laminator and laminating sheets (optional)
Tape
2 cups flour
1 cup salt
1 cup water
Blue, green, white, and brown craft or tempera paint
Paint brushes
Plastic knife
What you do:
Print out Map of Modern Day Middle East: In printer properties change multiple page function to "1 in 2×2 pages." (This will allow your printer to print a larger map on 4 pages.) Or enlarge the map 200% on a copier
Laminate map pieces (optional)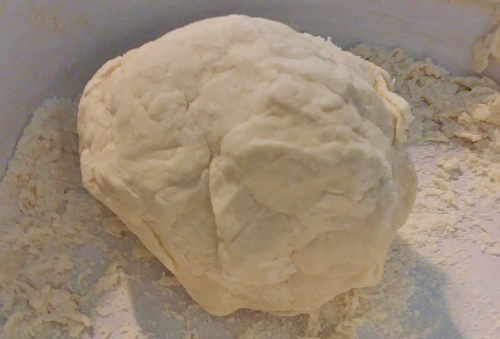 Mix flour and salt in a medium bowl
Add water slowly, stirring as you go
Mix until it resembles play dough–if it's too sticky, add a bit more flour
Knead the dough for a couple of minutes till it's easy to work with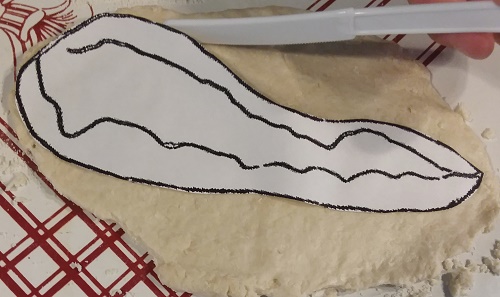 Roll it out on a floured surface
Print and Cut out template of Mesopotamia and use it to shape salt dough, cutting away excess with plastic knife
Use the back of the plastic knife to trace the rivers onto the salt dough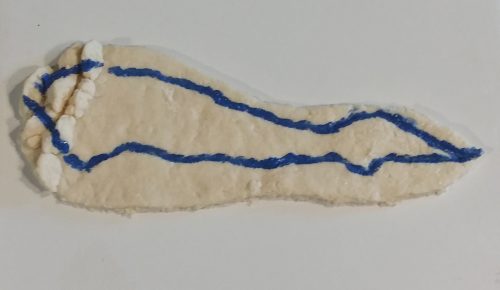 Remove the template and deepen the river outlines in the salt dough with the back of the plastic knife; paint them blue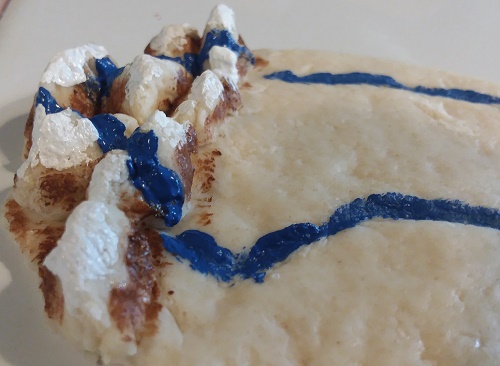 Use extra salt dough to add Armenian Highlands at the north end, keeping the flow of the rivers going through them; paint tips white and bases brown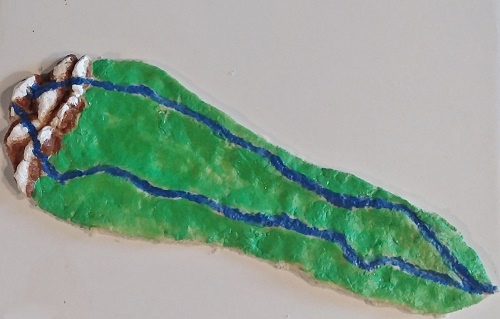 Use finger tips to thin dough between rivers into a valley and paint valley green
Allow to dry several days or dry quickly in oven by covering loosely with foil and baking 20 minutes at 250F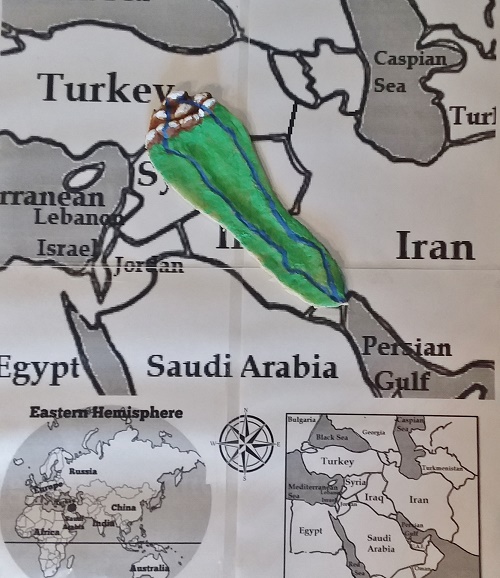 Place your salt dough Mesopotamia on your map whenever you're learning about the ancient civilization
Mesopotamia Geography
If you want your kids to get an even deeper experience of the geography of Mesopotamia, try these ideas:
Label the rivers on your salt dough map
Use black paint to make dots on your salt dough map that represent the cities of Mesopotamia (Babylon, Uruk, Ur, Eridu, Nineveh, and Susa)
Use white or another color to paint the borders of the 3 regions of Mesopotamia on your salt dough map (Assyria, Akkad, and Sumer)
Fun, useful, and memorable, this activity is sure to help your kids remember where Mesopotamia was and the topography that made it possible.
And also we love hands-on history activities from Home School in the Woods. Be sure to look over their beautiful timeline materials.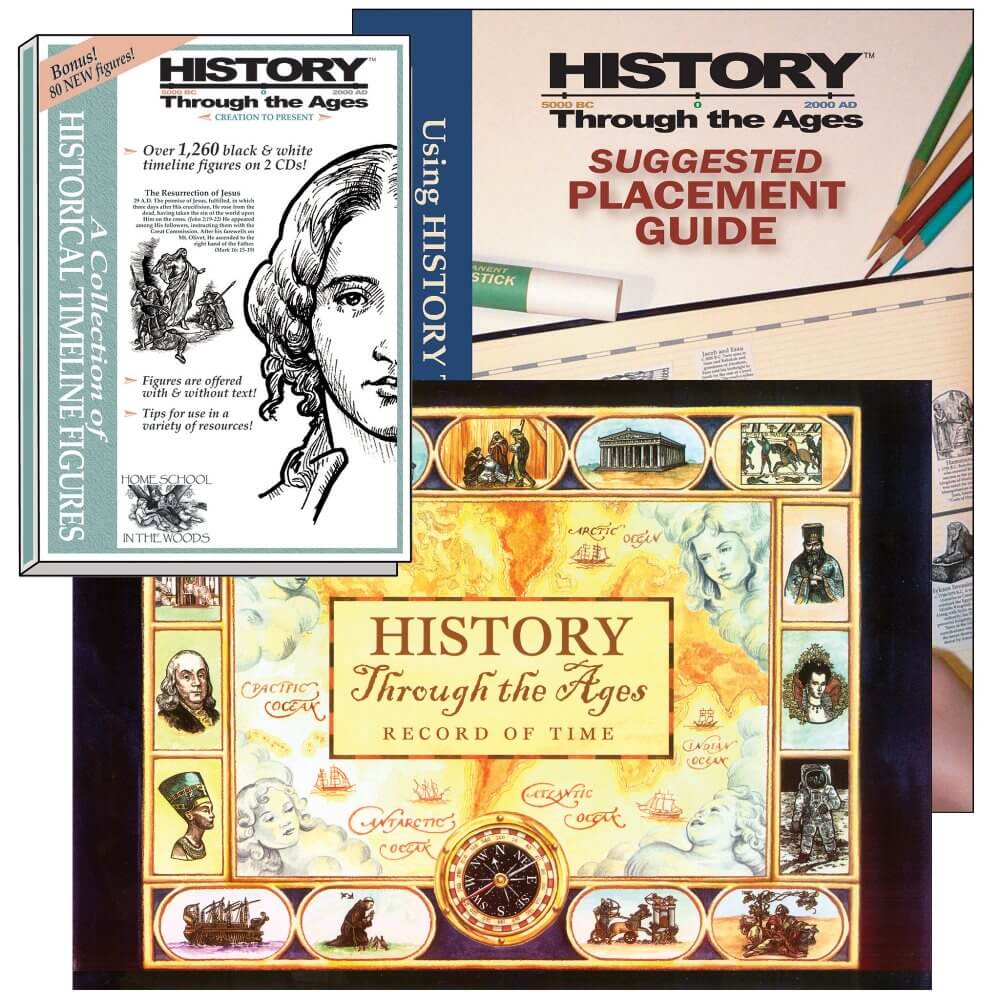 Don't miss tutorials for a Salt Dough House from Ancient Mali and Egg Carton Rainbow Dragon from Ancient China.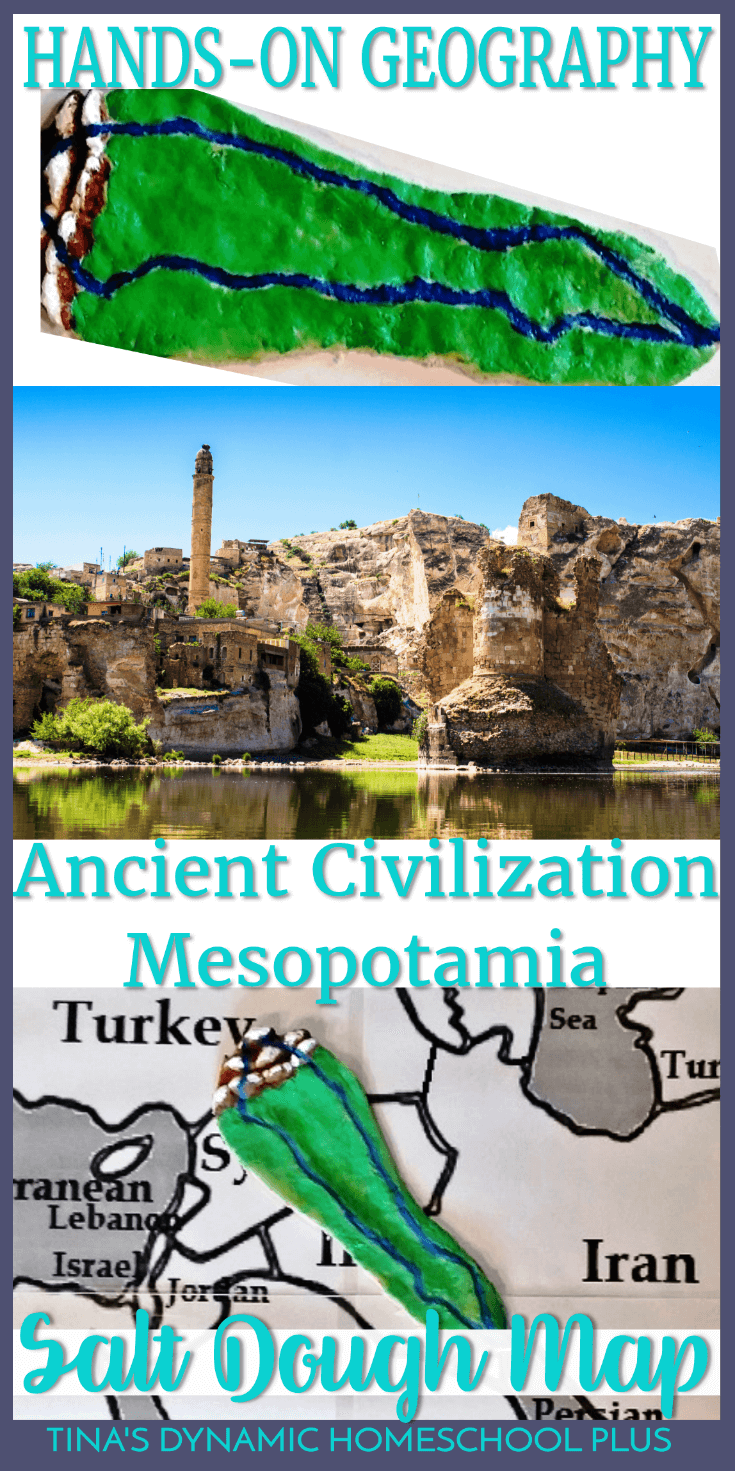 You'll love these other hands-on activities: