Written by Kim at The Learning Hypothesis.
Ancient Egypt was an advanced society. We know that from the structures and texts left behind. The Great Pyramids are one of many structures that are considered marvels in engineering and mathematics for the time.
Math isn't always a subject kids are excited about. How did something that has history to the beginnings of society get such a bad rap? That's a good question.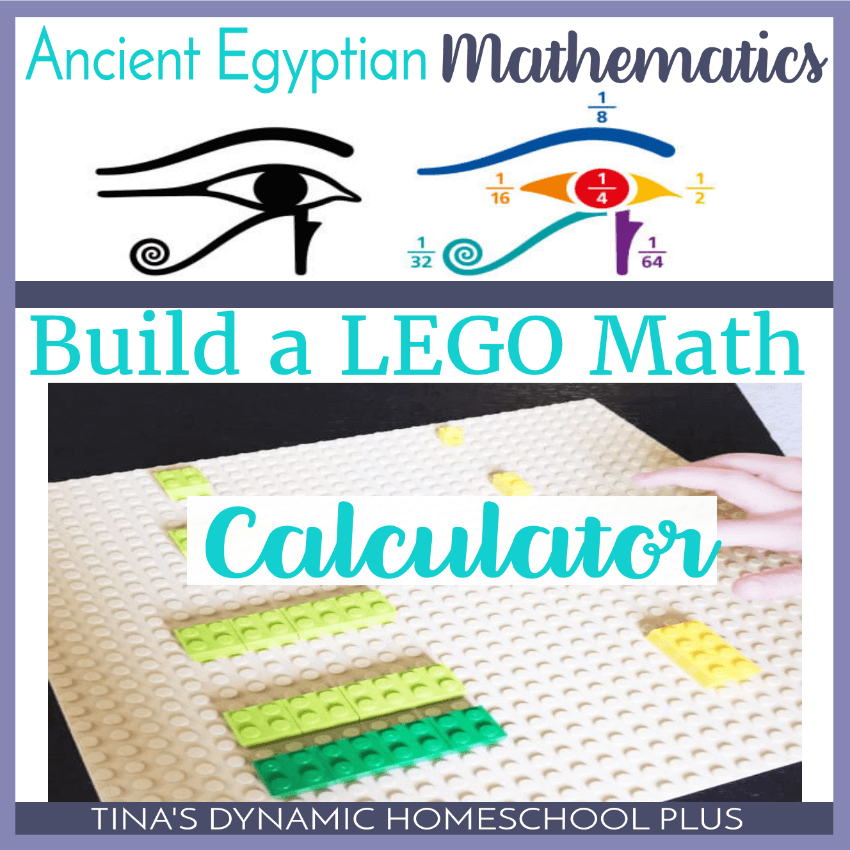 One of the issues with any academic subject is a desire to keep common people from understanding. Hieroglyphics themselves were designed as a language of the gods and not meant for common people. Common people are smart and developed a less complex form of writing called demotic. Creating barriers to learning has created mistrust in academics from the earliest time in history.


The other issue is human nature. People like what they understand and can do easily. Complex mathematics systems quickly became more time consuming than many hard working people had time to pursue. Basic mathematics became an integral part of life just as it is today.
Ancient Egyptian Mathematics: How to Build a DIY LEGO Calculator
Ancient Egyptians used addition and subtraction much like we do today, with one glaring exception… they were missing a zero. Two other civilizations later developed zero (independently of each other -Indian and Mayan civilizations). The lack of zero made large numbers very tedious to write and read.
Division and Fractions
Ancient Egyptians didn't use a common denominator and relied on unit fractions. Unit fractions have a 1 as the numerator. Fractions would be written mostly as ¼ + 1/5 + 1/8 + 1/10. Splitting loaves of bread would become a complex task of dividing.
In modern mathematics, that would be simplified by a common denominator of 40.
10/40 + 8/40 + 5/40 + 4/40= 27/40
Many fractions were written using parts of an important symbol, the eye of Horus.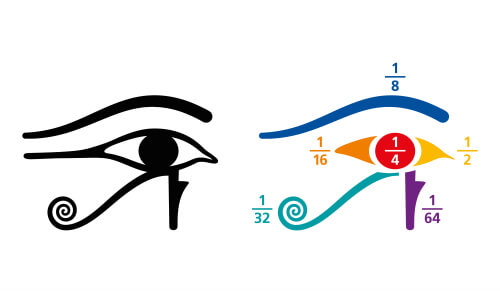 Since fractions are actually division problems. Division became a difficult task using mutliple fractions to arrive at an answer.
Multiplication in Ancient Egypt – Rudimentary Calculators
Ancient Egyptian multiplication was a system of duplication that was arduous, but similar to skip counting that we use today.
Let's work through some examples of Ancient Egyptian multiplication. . I think you might have a deeper appreciation for modern mathematics after these examples.
Multiply 5×8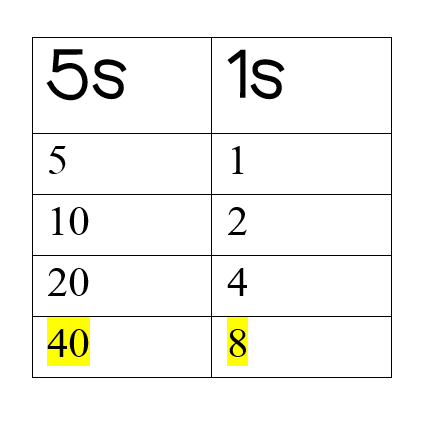 The answer is 40. This is accomplished by doubling (multiplying by a factor of 2)
What if you are looking for a number other than multiplying by 2,4 or 8?
5×6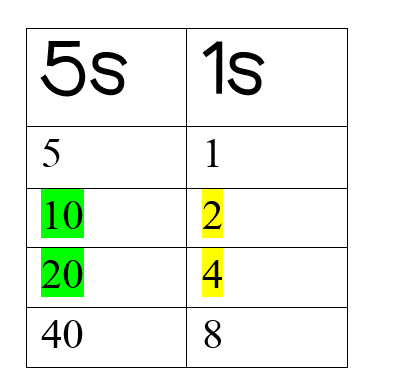 2+4=6
Look at those corresponding numbers on the 5s side and add:
10+20=30
What about 5×5?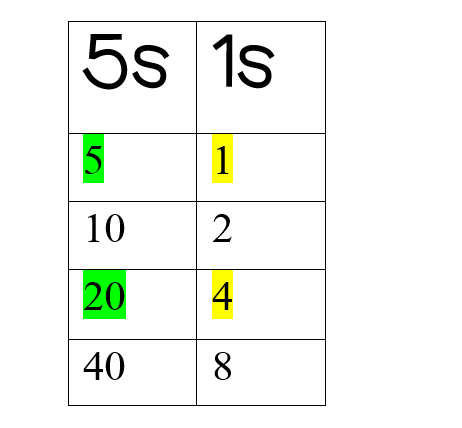 1+4=5
Corresponding numbers on the 5s side and add:
5+20=25
And if you're looking for some fun math resources and games, check out the resources at Homeschool Buyers Co-op.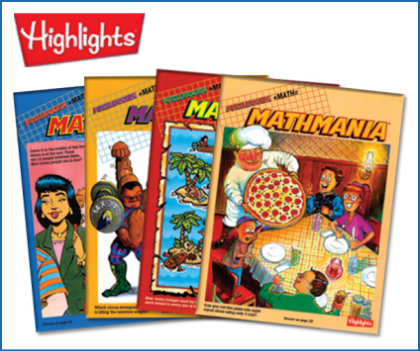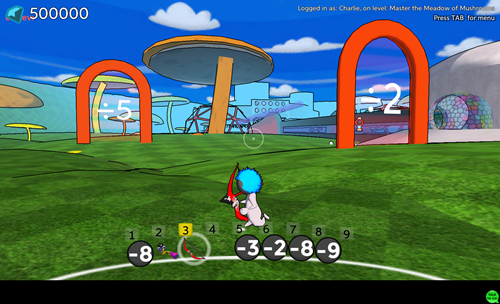 How to Create A LEGO Math Calculator
You can create your own Ancient Egyptian Calculator using Lego bricks.
I used a basic building board and some odds and ends blocks we had laying around.
This calculator is for multiples of 4. The yellow blocks are the 1s and the green blocks are the multiples of 4 (4s).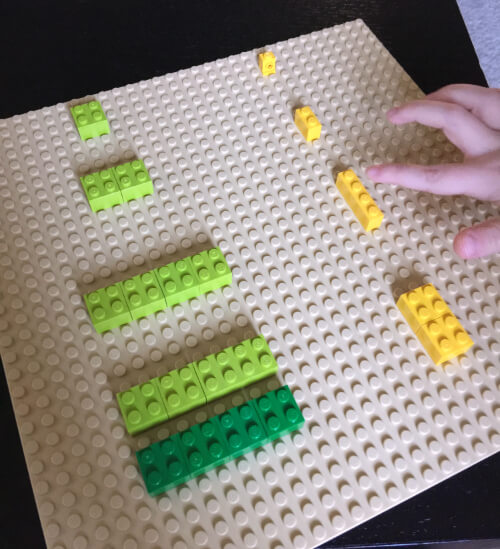 To figure out 6 X 4, combine those quantities: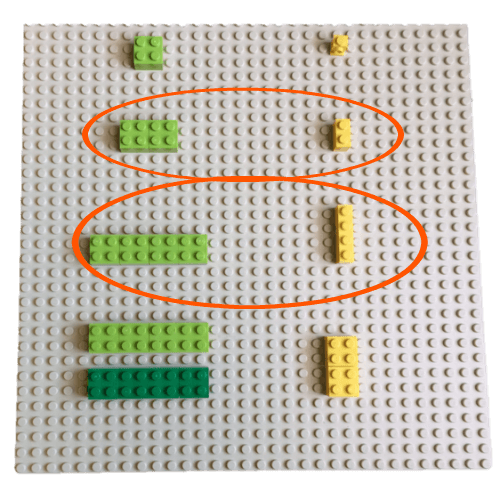 8+16=24 / 6 X 4=24
You could have kids make these for numbers 2-9. This would be a great way to instill logic into the tedious task of memorizing math facts.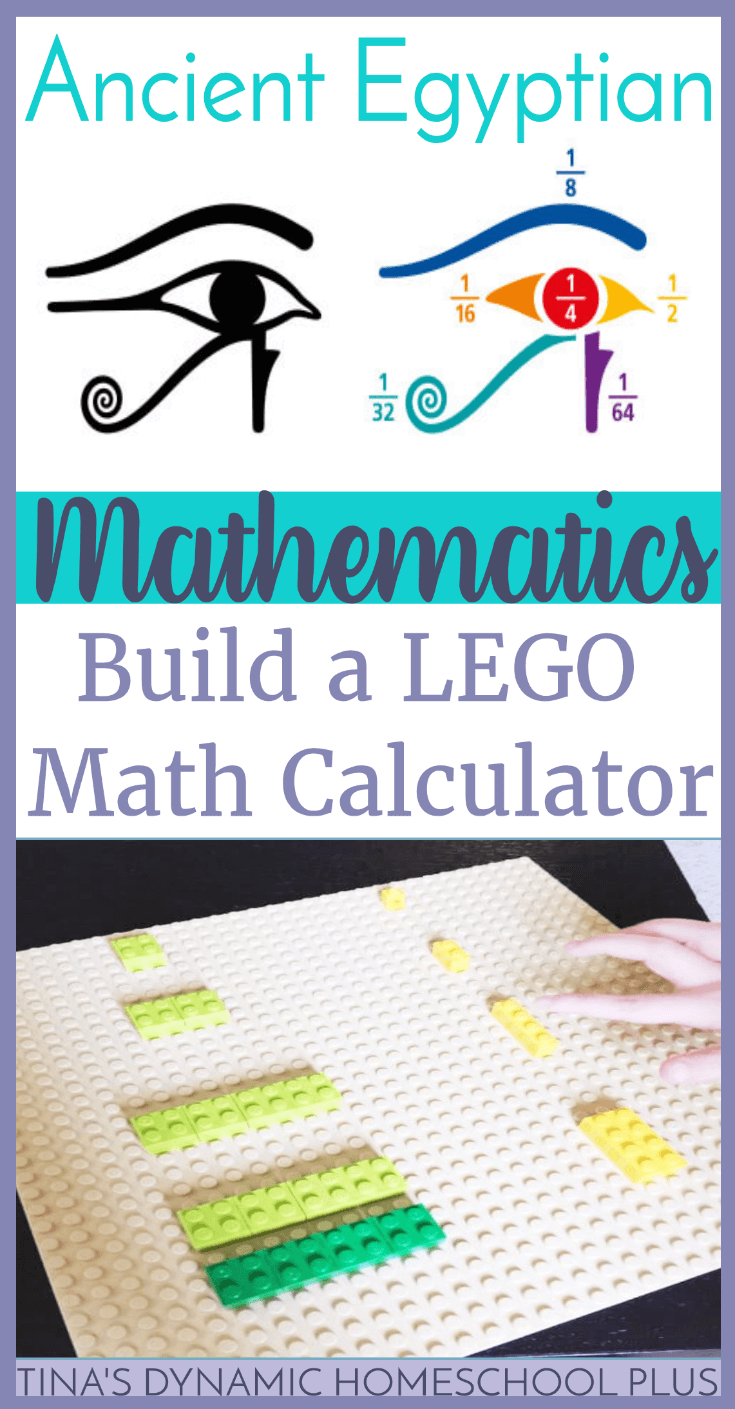 Looking for more hands-on math fun?