Written by Selena at Look! We're Learning!
As our kids get older, it's so easy to start shying away from teaching more advanced math concepts. Especially if you were an English major in college, like someone I know. *cough* me *coughcough*
Math is taught very differently now than it was when I was in school.
When I started looking at upper elementary and middle school math concepts to teach my children a couple of years ago, I felt completely lost. It was like going back to school myself!
But, over time, I've gotten more comfortable with these concepts.
I've also found a few ways to make abstract math ideas come to life with these fun hands-on math projects and crafts!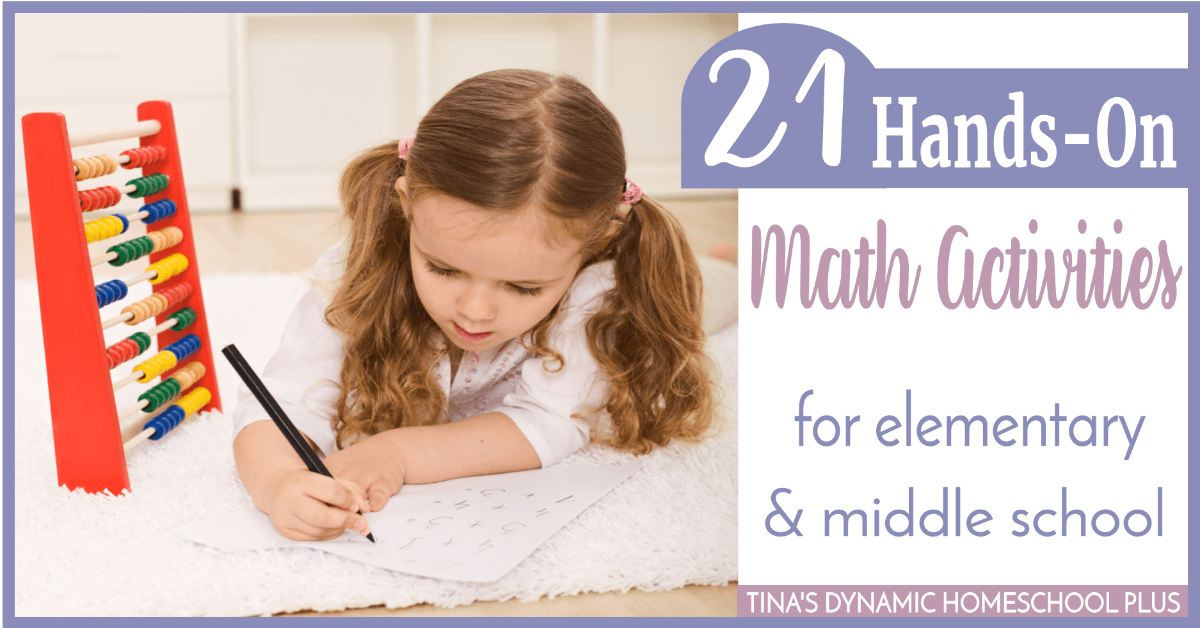 There are 21 math learning activities below that are perfect for upper elementary and middle school students, even if you're not math inclined yourself.
21 Hands-On Math Projects and Crafts for Elementary and Middle School
All of these math crafts and projects are adaptable, so you can use them for several grade levels.
If you have one child in middle school and one in elementary school, you could use the same activity and just adjust the kinds of problems involved to suit their ability. It's up to you!
1. Let the kids walk a negative number line to learn about positive and negative integers.
2. Celebrate Pi Day with this gorgeous Pi Art Skyline craft.
3. Display fractions visually with this neat Fraction Tree the kids can make.
4. Play this easy Sidewalk Chalk Math Game and use equations, exponents, or any math concept your child is currently studying.
5. Learning to multiply fractions can be tricky. This Hands-On Multiplying Fractions Activity can help.
6. Show the kids how the Fibonacci sequence works with this lovely Fibonacci Art Project.
7. Create math art with these LEGO Tessellations.
8. Combine art techniques and basic multiplication with this Skip Counting Pointillism Art.
9. If your kids love Minecraft, these Printable Minecraft Math Cubes will be a perfect DIY manipulative.
10. Get comfortable with four-digit numbers with this simple Safe Cracker Math Game kids can play on their own.
If you're looking for ways to make math more meaningful check out Loving Living Math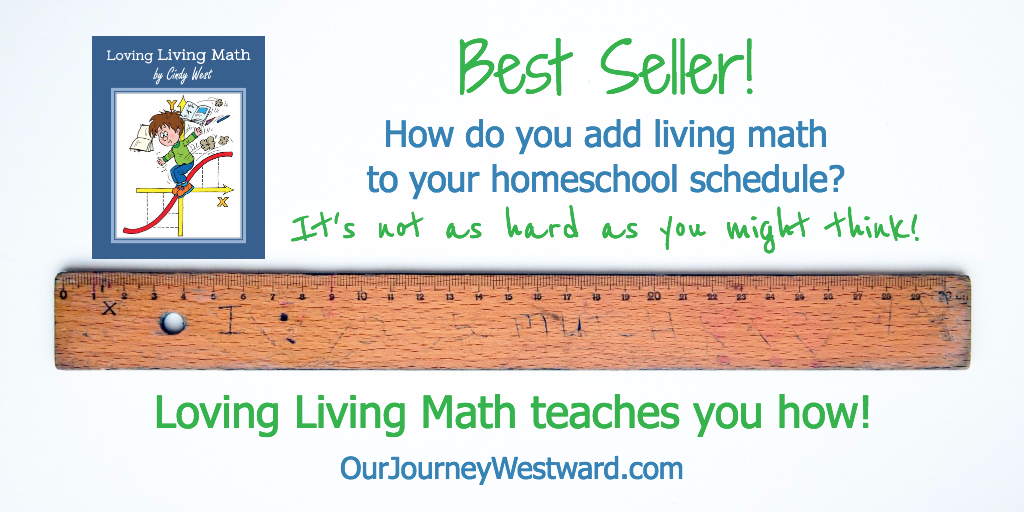 11. Kids love to write secret codes. This Number Line Secret Code Activity looks like fun.
12. Introduce the concept of statistics with this "sweet" Candy Statistics activity.
13. Encourage creative kids to use Math Journaling to demonstrate mastery of math skills in an artistic way.
14. Play a matching game and practice spotting polygons with these printable polygon flashcards.
15. Show kids how chaos theory works with this easy Chaos Theory Activity.
16. These Printable Long Division Puzzles are excellent for helping kids become comfortable with division.
17. Create your own measurement tool with this cool build a LEGO balance project.
18. Play a game of Multiplication Checkers and get some fun times tables practice.
19. This beautiful Parabolic Curve Art is a nice way to add STEAM learning to a lesson.
20. Build this DIY Abacus Craft to use design and create a math tool at the same time.
21. Work on measurement outdoors with this Sunflower Garden Math activity.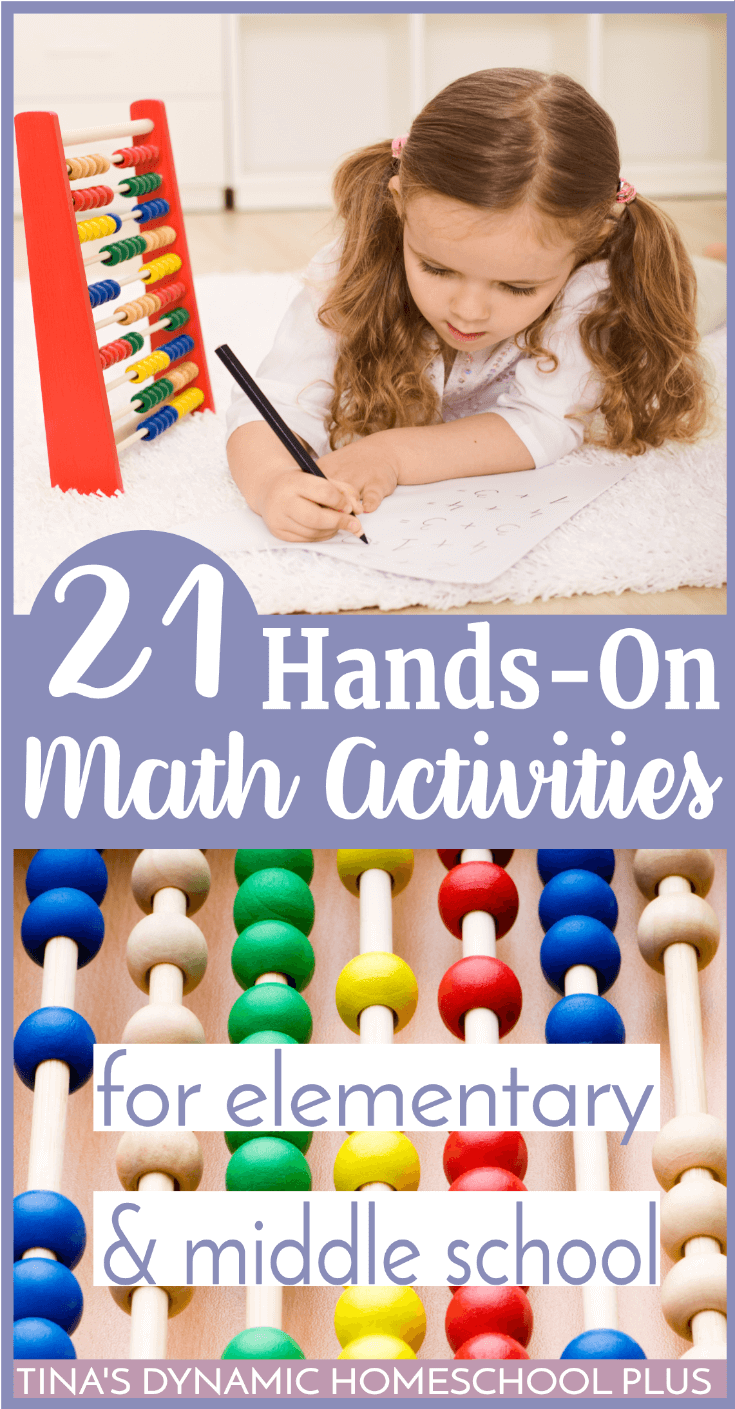 Which of these hands-on math projects do you plan to try with your kids? I'd love to know how they work out for you!
Add more hands-on math learning with these ideas!