History should be hands-on. You'll love this Ancient Egypt craft when learning about Ancient Civilizations.
First learn about the diversity of Africa-the cultures, climates, and geography. It's fascinating and make for many interesting projects and hands-on fun.
Right now we are spending a little time in Egypt and the best way to learn about Ancient Egypt is doing hands-on history or crafts.
Egypt is located in the northeast corner of Africa and the southwest corner of Asia. It's connected by a land bridge in the Sinai Peninsula.
Ancient Egypt Craft Canopic Jars
It should definitely not be overlooked when working on an Africa Study or when learning about Ancient Egypt.

One hands on Ancient Egypt project that we are enjoying is making canopic jars.
This is a wonderful way to incorporate history, art, and science as well as working on those fine motor skills.
This project is best for upper elementary to middle school and is easily adapted for all skill levels.
Also, I want to remind you that homeschooling does not mean expensive curriculums and supplies; you can teach so much just with a shelf full of great books, the internet and some basic craft supplies.
For example making canopic jar is a fun way to learn about Ancient Egypt. Canopic jars were made to contain organs that were removed during the mummification process.

They began with plain lids, then evolved to lids shaped like human heads, then Anubis , the god of death and embalming.
By the late 18th dynasty the lids for each organ were shaped like the Four Sons of Horus who protected the organs.
Ancient History Project Idea
His four sons were'
Hapi , a baboon headed god- for the lungs
Imsety, human-headed god – for the liver
Qebehsenuef, falcon-headed god- for the intestines)
and Duamutef, jackal-headed god- for the stomach.
You can choose to make all 4 or choose one.
Look at the easy list of things you will need.
Jar, can, or other container with a lid
White tissue paper
School glue
water
Craft paints/paint pens

Directions:
I have found that creating a decoupage with tissue paper is less messy and dries much faster than traditional paper mache. So, we have used it for several projects lately.

You can create this with any lidded vessel you like.
Chip cans are often used but we wanted to make ours a little more durable and even usable/
So we used this sauce jar I already had on hand because we loved the curvier shape of it. Be sure to wash and dry used containers well before starting
Mix together 1 part water with 2 parts glue. A couple tablespoons worth is plenty for this project.
Cut tissue paper into 2" strips of any length.
"Paint" your jar with the glue mixture and begin layering tissue strips, "painting" over each tissue strip as you go. We do 3-4 layers to give it a good coat. Allow to dry thoroughly this could take from overnight to several days depending on how thick your layers are.

Ancient Egypt Craft
We are making a jar of Duamutef the jackal-headed god, to form the top of the jar make a ball of paper into roughly the shape of the head you wish to create.

Hot glue to the top of the lid and cover it with tissue strips the same way you did the jar itself.
Also, you may find it easier to paint the strips themselves and lay them over the balled up paper to create your form.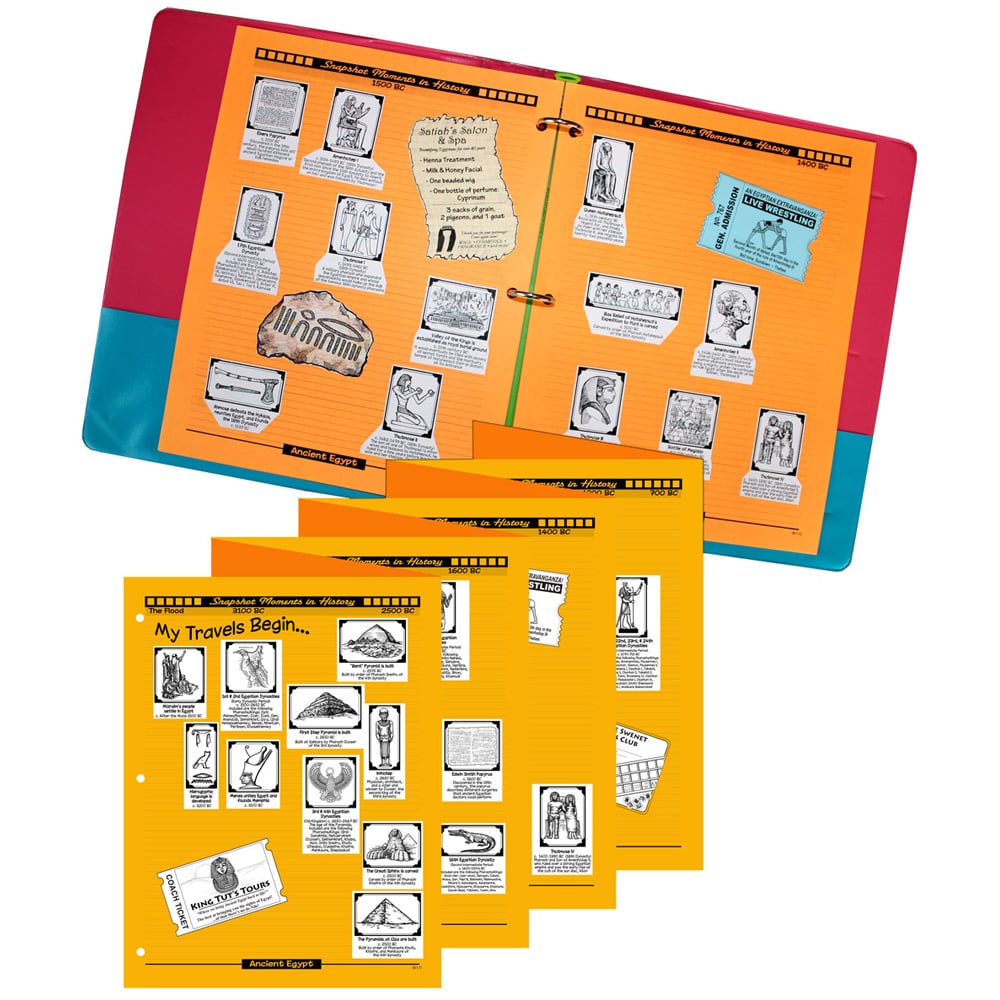 Be sure the lid fits on your base before drying, its easier to move things around when they are wet than when it hardens.

Once your pieces are dry paint all over with the color of your choice. Canopic Jars were made of stone, wood, pottery, and glaze. We went for a pottery look with a creamy base.

Allow the base layer to dry and then begin adding decoration and details, We found a paint pen or very small paintbrush the easiest to work with, especially when making small hieroglyphics on our jars.

Ancient Egypt Activities for Kids
Don't just stop with making Canopic Jars, one of the best things about unit studies is that you can incorporate so many subjects within your focus
I had these Toob Human Organs on hand so while we talked about what Canopic Jars were used for we also had a science lesson by identifying what each was and what it's function is at the same time.
While you are waiting for the jars to dry you can send your child on a quest for information and here are a few questions to get you started.
What is the official name of Egypt? Arab Republic of Egypt
What is official language of Egypt? Arabic
What is the official religion? Islam
Name several iconic landmarks in Egypt. Great Sphinx, Giza
What is are the central latitudes and longitudes of Egypt?
Ancient Egypt Lapbook
In addition, add this fun Famous Pharaohs and Queens of Egypt. lapbook on my Ancient Civilization page.

While your child is busy creating you may want to read from a chosen textbook or chapter book as a read aloud.
For most kids, when hands are busy, information is more readily retained.
Ancient Egypt Read Aloud
Finally, some great choices for read a loud are Magic Treehouse Mummies in The Morning, Who Was King Tut, You Wouldn't Want to be Cleopatra, Horrible Histories The Awesome Egyptians, and The Pharaoh's Secret.
More Ancient Egypt Crafts you'll like: