It's a scary feeling choosing a writing curriculum when you don't have a professional background in education. Knowing that thousands of parents embark on teaching their children each year, I too made the leap to choosing the perfect writing curriculum. But you and I both know that perfect writing curriculum doesn't exist, or does it?
Looking back now that two of my sons are graduated, there were some things I did right although I didn't feel that way at the time.

WRITING CURRICULUM
Hoping to spare you the same agony I went through because of my aversion to teaching writing, I learned 3 ways to choose the best writing curriculum for a growing homeschool family.
ONE/ Know that there is a right way to teach writing. No smoke and mirrors are involved.
A writing program needs to give you and your children structure and sentence variety.
Short and compound sentences are only two sentence types, but a beginner writer needs plenty of practice developing them.
Moving from basic sentence writing to a paragraph is foundational to strong writing skills.
As your child matures, he widens out in his ability to write creatively, but the foundation is first.
Does your writing curriculum give numerous subject topics, practice with sentence variety and instructions to the non-professional educator?

TWO/ As the moods of your children change, your writing environment can't.
When it comes to scheduling, I could easily be known as a Nazi mama.
I've been hard on myself through the years so that I don't push too hard. But years later, I've learned my structured environment was key to my boys learning how to write well.
I fully appreciate now that relaxed homeschooling is not lazy homeschooling. Finding balance is key to being a good writing teacher.
A well-rounded writing curriculum should give you guidance through each step of the writing process and tips to accommodate your kids changing needs and moods.
For several years, my sons needed to write about boy topics.
Getting them in touch with their warm and fuzzy feelings didn't work for them. An excellent writing curriculum really needs to serve the needs of both girls and boys.
In my inexperience, I learned a valuable nugget which is that a structured writing environment nurtures creativity. It worked opposite of how I thought it would be in the beginning.
Instead of focusing on the grade level, a writing curriculum needs to give you a clear picture of the process.
For example, does it move from planning, prewriting, drafting, revising to editing/publish? Does it help you to teach each step clearly?
If the writing curriculum is written for multiple ages, then you can teach to the writing ability for each child.
It's a costly mistake to buy a writing curriculum that does not give you abundant teaching tips at each stage of the writing process.
For example, just because a child is in middle school doesn't mean he is ready to write high school essays. After all essays are just a lot of practice in paragraph writing combined to make a lengthy paper.
Practice in paragraph writing can span many grades and it's more about maturity than age.
When you're given clear short-term goals and long-term goals of the writing process, your child can advance based on his maturity or simmer at one level for a while.
Again, teaching writing from the novice to the accomplished is about giving kids a structured environment which should be one of the important details in your program.
Writing, like math, is a skill that needs to be practiced each day. Skipping writing for numerous days and then asking your kids to write 5 paragraphs in one setting is pure torture.
Like other skill subjects, writing quickly becomes boring if a child is not writing about what interests him.
Does your writing curriculum give you writing prompts or ideas, encourages your child to write about topics that interest him and remind you to give praise for your child's good communication skills? It should.

THREE/ Lessons need to be geared toward ensuring writing success.
Writing programs aim for writing success, but many miss the mark. Not having a teaching background makes me require more of a writing program than just telling me about the writing process.
Look at these key bullet points to help you gauge a top-notch writing program.
Writing Structure Gives Kids a Strong Edge
Equipping teachers with scripted lessons is the start to creative writing. Like cooking, not everybody needs a recipe but sometimes you need exact measurements. However, in the beginning an inexperienced cook starts with a pattern or recipe and adjusts a recipe as she hones her skill. She adjusts a recipes to fit her family's needs. Teaching writing is similar. Learn from seasoned writers by carefully following a script and then adjust it to meet your family's needs.
Providing detailed instructions for budding writers is an essential component. New writers seem to have no fear when it comes to ideas. They need structure and guidance daily. The challenges are quite different for a more mature writer.
A program should ensure writing success for older writers who have more experience in life but may have experienced many writing failures. They may lack confidence. If a writing program fails to ensure that each writing adventure is a success, why would you choose it?
Ample ideas for editing, revising and giving feedback are necessary. My boys never responded to the red pen marks on their paper. It didn't take many times for me to do that until I realized that writing is very personal. Tips in my curriculum like discussing topics beforehand, having my child explain his thoughts to me prior to writing and having my child listen and watch me as I thought outloud while writing were key teaching points I learned.
Teaching Kids to Write Clearly and Creatively Without Crushing Them
One year when one of my sons was in middle school, I thought he was a very creative writer. At least more so than I was at his age. What I was helped to appreciate from teaching writing was that my son needed to make a point with his writing while entertaining readers.
Having eight pages of words which sparked his imagination was beautiful and creative, but honing it for meaning is equally important.
As a mom of bright boys, I refused to believe that just because boys came later to the writing table that it meant they were delayed.
They were not, they just needed more entertaining than girls. A boy's need to wiggle, move, and use up their energy had to be incorporated into the lesson plan.
I'm not telling you that teaching writing is easy, but it can be less intimidating when you choose the best writing curriculum. Take your time choosing one and ask a lot of questions.

What is working and not working for you right now?
Also, look at how to teach writing with these other tips.
Hugs and love ya,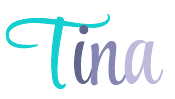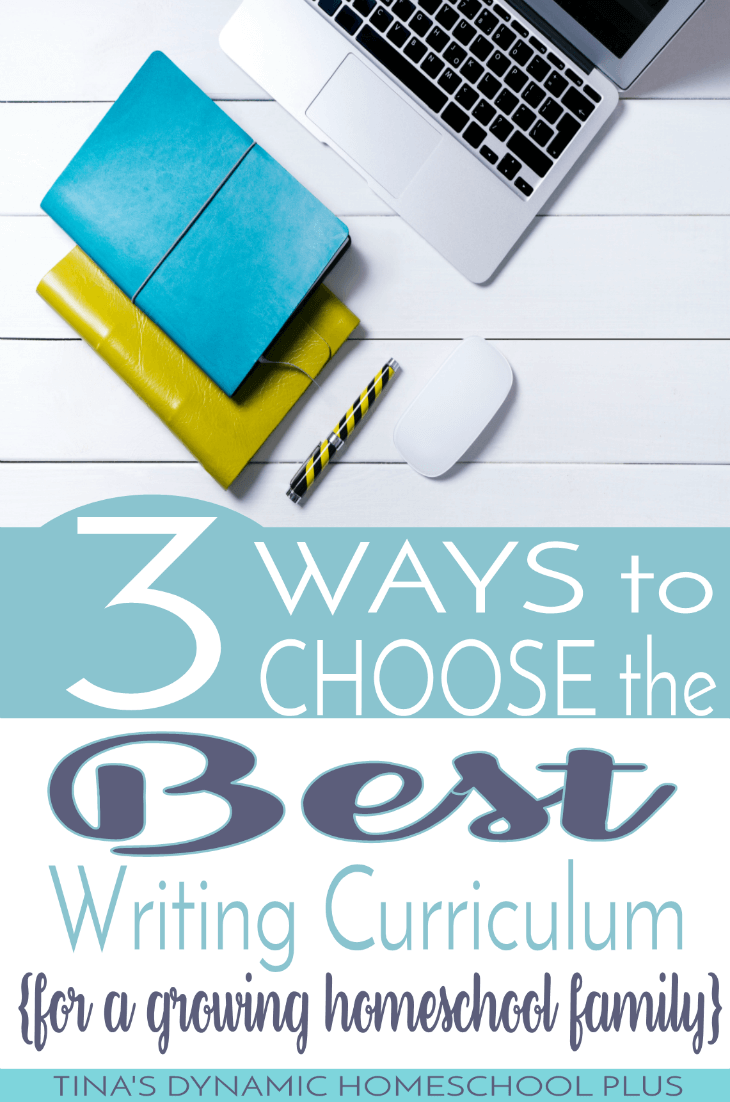 Don't forget to follow BOTH of my Pinterest accounts for AWESOME pins.
Visit Tina Robertson's profile on Pinterest.