This list of twenty nature-inspired kids novels are the types of books which helps kids connect to the outdoors. Whether you're wanting kids to step away from their devices, looking for a nature-inspired book for a unit study, or you want to inspire your kid's inner naturalist, look at this roundup of books.
Call of the Wild by Jack London for ages 12 and up.
A classic story of survival from the perspective of Buck, a kidnapped Saint Bernard who is forced into being a sled dog during the Klondike Gold Rush.
Set in the Alaskan wilderness during the 1890s, the descriptions are stunning and take readers right to the freezing temperatures of the Yukon.
Nature-Inspired Kids' Novels
Island of the Blue Dolphins by Scott O'Dell for ages 8 to 12.
A young girl is left deserted on a pacific island off the coast of California. Karana must forage for food, build weapons for protection, and make clothes for covering.
A story of strength and resilience that will inspire. Beautifully written and perfect taking the readers to an island filled with dolphins, otters, and sea birds.
These activities will go along with this book.
The Adventures of Tom Sawyer by Mark Twain for ages 12 and up.
This classic, set near the Mississippi River in the 1840s follows Tom and his adventures through plenty of outdoor shenanigans.
Look at this activity Lewis & Clark – Mighty Mississippi book & Sediment Activity to go along with this book.
Nature Books for Kids
Travel to the river with Tom and Huck with this fully illustrated edition!
Hatchet by Gary Paulson ages 11 and up.
The sole survivor of a plane crash, thirteen-year-old Brian Roberson, finds himself stranded in the Canadian wilderness. He must fend for himself.
Brian slowly learns the survivor skills he needs to stay alive, building shelter, making fire, and foraging for food.
This novel takes the reader through a fifty-four-day journey of perseverance that forever changes a young man and his perspective about life and family.
Gary Paulson has many other novels that are set in the wilderness, and spends his personal time split between Alaska, New Mexico, Minnesota, and the Pacific.
Nature Book List for Kids
Hoot by Carl Hiaasen for ages 12 and up.
Carli Hiassen is known for his descriptions of Florida and the endangered wildlife that inhabit the state.

This book takes readers on an eco-adventure full of everything from the town's well know bully to potty-trained alligators. There is a movie that would make a fun follow-up too.
Paddle-to-the-Sea by Holling C. Holling for ages 8 to 12.
Follow a young boy as he travels from The Great Lakes to the Atlantic Ocean in this adventurous novel that brings geography to life.
This author has many other titles perfect for nature study.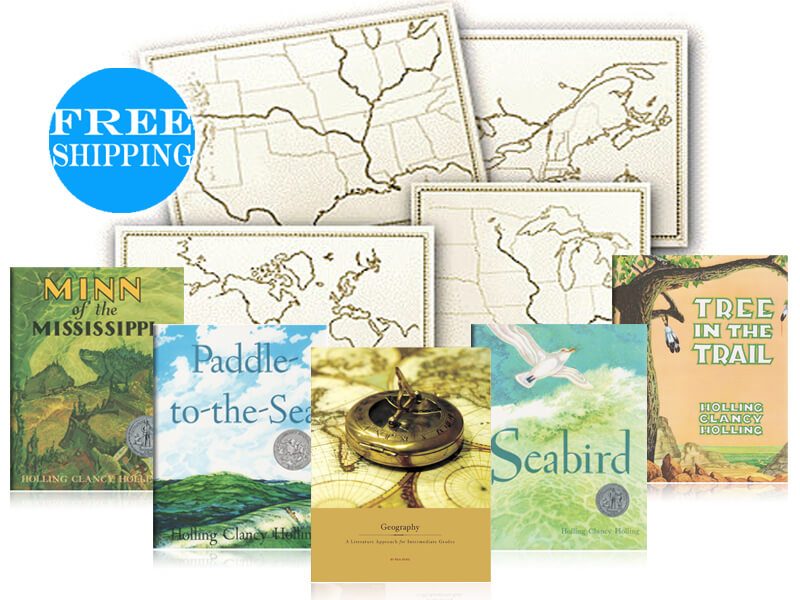 The Secret Garden by Francis Hodgson Burnett for ages 9 to 12.
An orphaned girl is sent to live with her great uncle and discovers a secret garden on his Yorkshire Moors property.
The lush garden is the young girl's only escape.
This edition is beautifully illustrated by Tasha Tudor. Recreate some of the pictures or draw a scene from the book.
The Secret Lake by Karen Inglis for ages 8 to 12.
This book is a time-traveling mystery adventure of two kids who find a pathway to a secret lake and one hundred years old garden.
Nancy Drew meets The Secret Garden in this modern novel sure to become a favorite.
Nature-Based Fiction for Kids
The Sign of the Beaver by Elizabeth George Speare for ages 10 to 12.
Thirteen-year-old Matt is left to survive on his own in the Maine wilderness.
This is a story filled with descriptive detail about survival in the wilderness and the relationships between settlers and natives in the 1700s.
Look at my other activities here to go along with this book.
The Swiss Family Robinson by Johann Davide Wyss for ages 10 and up.
A classic story of one family's survival after being shipwrecked in the East Indies on their way to Australia.
They live on a deserted island for ten years. A book filled with adventure, lots of exotic animals, and plenty of survival skills.
The Snow Child by Eowyn Ivey for ages High School.
Set in snowy Alaska in 1920, a couple desperate for a baby, build a child out of snow. The next morning the snow is gone, but a young girl is found running in the woods.
She hunts with a red fox by her side and survives on her own in the Alaskan wilderness. The couple's lives are changed forever, as they grow to love the child as their own.
My Side of The Mountain by Jean Craighead George for ages 8 to 12.
Sam Gribley runs away from New York City to the mountains and must survive on his own.
The descriptions of nature are detailed, and it is the perfect choice for learning real-life survival skills.
The book's rich vocabulary will make for a great read-aloud.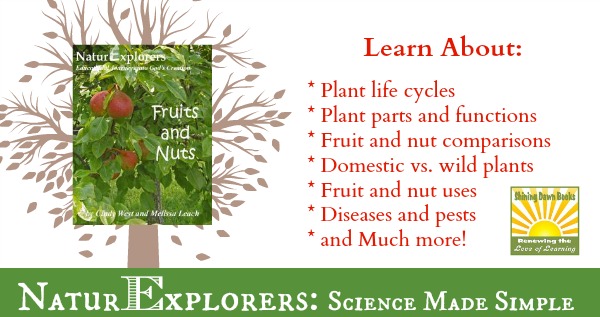 Kids Novels to Inspire the Love of Outdoors
Summer of The Woods by Stephen K. Smith for ages 8 to 12.
A summer packed with outdoor adventure! Follow these kids as they discover the Virginian woods where they find secret caves, rushing waters, and rare treasure.
These books would be awesome for a state study of Virginia, as there are several more in the series that takes the reader to historical sites throughout the state.
The Last Unicorn by Peter S. Beagle for ages 13 and up.
A lone unicorn ventures out on her own to find more of her kind.
Set in an enchanted forest, readers escape to the wood with this classic fantasy fiction.
The Wind in the Willows by Kenneth Grahame for ages 8 and up.
Four animals live among the Thames Valley in England.
A classic novel about adventure, morality, and friendship is also well known for its depiction of nature.
The Wild Robot by Peter Brown for ages 10 to 12.
Can a Robot survive in the wild? Find out as Roz learns to survive the wilderness.
Fans of the movie Wall-E will enjoy this adventurous story about the clash of technology and nature. The book includes lots of descriptions of nature and animals.
Riding the Fume by Patricia Curtis Pfitsch for ages 11 to 13.
Set among the giant sequoia trees in California, the novel is about a young girl faced with the discovery that her sister who died years earlier may still be alive. A must-read!
Nature Living Books
Nature Girl by Jane Kelly for ages 8 to 12.
Eleven-year-old Megan is without internet and TV in the Vermont woods for the summer.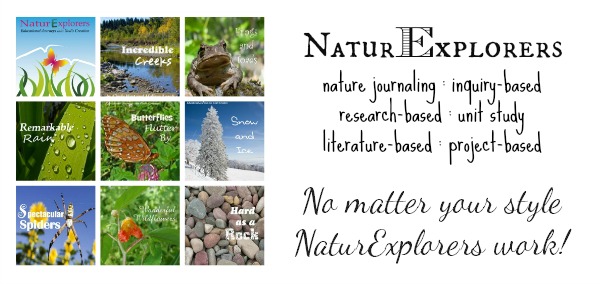 When she gets lost on the Appalachian Trail, she decides to hike all the way to Massachusetts where her best friend lives.
Get ready for a hike with this adventure novel!
Where the Red Fern Grows by Wilson Rawls for ages 9 to 14.
Set in the hills of the Ozarks, young Billy, and his two dogs explore the countryside.
This is a timeless tale of love and loss and the special bond between a boy and his best friends, two pups named Old Dan and Little Ann.
Wish by Barabra O'Connor for ages 9 to 12.
Set in the Blue Ridge Mountains of North Carolina, a young girl makes the same wish every after year.
This is a sweet story about a girl and a newfound furry friend.
I hope one of these 20 nature-inspired books will teach your kids about nature and revive a love of the great outdoors.
Look at some of these other ideas: