When we used The Story of the World

as our history spine in the younger years, it was one right choice I made for us.
Although loving history, my knowledge included only the history of the United States and it was pretty lame at that.
Because the The Story of the World

came out around the time my oldest son was in the early grades and because I had read numerous good reviews, I used it. It ended up being a perfect fit for all of my sons. We did begin with Volume 1 and worked our way through Volume 4, which is the whole series.

It is hard to find history programs for very young children that are presented in a story format and that make teaching history to young children easy. That is one thing I appreciated about the format.
I think it's a must to have not only the story book, but the Teacher's Manual which has the activity pages in them or purchase the activity pages separately for each kid.
STORY OF THE WORLD AS A HISTORY SPINE
The teacher's manual not only has questions that help you to review the story but it has the answers right there too. No flipping to another section to find the answers That is a huge tiny pet peeve of mine about teacher's manual.
Also, there are plenty of resources listed and choices for extra reading for a variety of ages.
It is a multi-age resource, which is a great find too if you are teaching more than one child.
If you are new to homeschooling or if you don't have a huge background in history,The Story of the World

makes teaching history painless. It would make a great addition to your curriculum too even if your kids are a bit older. If your oldest kid is beginning middle school, I think this curriculum is still doable to teach all your kids if you have that circumstance.
Volume 4 is targeted for grades 4 to 8. So if you have children in that age range and want to use this, just remember that Volume 1 was written for 1st to 4th grade. I don't see any harm in using it for your kids if they are older and can tolerate a bit of the language written in the earlier volumes for younger children. It sure helps the teacher mom along.
The Story of the World

is just an introduction to history and I think it does a fantastic job of hooking your children on history along with the maps and activities laid out in the program. It helped us to form in our minds some major pivotal history points that the boys still refer to today.
It has slight Christian content, but we always added more. I have said before I appreciate that fact about curriculum sometimes because we can cover Bible subjects at our pace.
Overall, The Story of the World

is a keeper for us because of the ease of use, story format, use for multiple ages, teacher helps and having everything laid out.
On to more history spines we used through the years in my upcoming posts.
Hugs and love ya,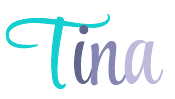 Want to read more?
Review of What Every Child Needs to Know About Western Civilization by BrimWood Press.
How to Use a History Spine to Build Your Study of History
When we used Notgrass World History as our History Spine
8 Ways to Teach Homeschool History Other Than Chronologically
Should Homeschool History Be Covered in Chronological Order?