This unrivaled guide to hands-on American Civil War history for kids was inspired by a personal story in my family. A story I wanted told to my sons and passed on.
It is a romantic and sad story told down through a few generations to us the grandchildren.
During the American Civil War, my great great grandfather fought for the Confederacy. While it was going on, he left his close and dear dying friend to make a daring trip back home to my great great grandmother to let her know that her husband had died by his side.
Civil War History Activities for Kids
Not only did he comfort my great grandmother in the years to follow, but he married her and had more children. If he had not married her, my great grandmother would not have been born. You can see a picture of my great great grandfather in our huge unit study and free lapbook that we did.
Further, we are still talking a century and half later about the American Civil War and we are intrigued by it. Because my kids were young, I wanted to focus more on how our family lived. There is plenty of time as kids are older to talk about the ugly side of the war.
Hands-on Activities for Kids Learning the Civil War
In addition, I know learning about tough subjects through fun hands-on activities makes history memorable. Too, if a child finds history boring, learning about the life and times of a period approaches history through a different lens.
So today I am sharing fun hands-on activities because is the best way to make it personal to my children.

Civil War Food, Recipes, and Ideas
We started by learning about civil war food and recipes. By cooking some of these recipes together, kids can understand about how foods were preserved. Also, foods were not readily available or in much variety at that time. Your kids will love making some of these recipes.
Civil War Coloring Pages
Moreover, some kids love more gentle hands-on fun like coloring pages. I like these coloring pages mostly because they're free (ha ha), but also they can be used as covers for a notebook or to add to a timeline or lapbook.
Abraham Lincoln
A Soldier's Life in the Civil War
Over 20 coloring pages here: Confederate States, Jefferson Davis, Abraham Lincoln, and etc. Be sure to click BACK and Go to Next Page to get all of them.
Super Coloring: Various coloring pages.
Best Coloring Pages for Kids. More variety.
Abraham Lincoln Theme and Civil War
Next, we studied about Abraham Lincoln and this theme is a great way to introduce how he lead the country through the American Civil War.
Underground Railroad and Civil War
In addition, you can't talk about the American Civil War without mentioning Harriet Tubman or the underground railroad. Too, I found that reading about Harriet Tubman was a gentle way to introduce my kids to the ugly issues of slavery and for them to try to put themselves into the shoes of others who were enslaved.
Prepare your bag for the journey
Toys and Games During the American Civil War
Further, toys and games played were not only a way to have fun and entertain themselves, but some of the games were to teach kids about life skills like taking care of a house or even hunting.
Your kids will have fun making or reading about some of the toys and games during the American Civil War. Did I mention that these fun lessons for kids is a way for them to engage with history?
American Civil War Crafts for Kids
Then, I know that crafts help kids to share how their feeling through their creations. So I've rounded up some easy hands-on ideas if your kids want to explore further.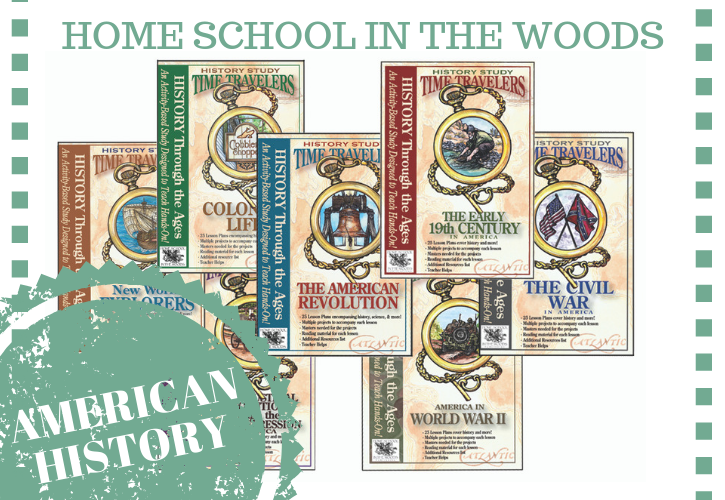 Make a Wanted Poster about John Wilkes Booth
Make Candles
Do Morse Code with a Flashlight
Civil War Lapbooks, Minibooks and Notebooking
Not everything is free on all the pages, but I am listing these lapbooks here because they help to stir the creative juice for things you may want to put in your lapbook or printables to make.
First, don't forget to go to my HUGE unit study and several lapbooks and minipages about the American Civil War. It's the War Between the States unit.
Free Reading and Discussion Guides

About the War Between the States
However, if your children are wanting to dive deeper into the topic of the American Civil war, I have some reading and printables below. Again, it's always up to you when you want to educate them regarding the ugly issues of the war.
Institute of American History – Upper grades. Civil War 150 Readers. Download reading and discussion guides that include: a selection of primary documents drawn from the four-volume series The Civil War: Told by Those Who Lived It, published by The Library of America, with introductions by eminent scholars and discussion questions.
Mary Pope Osborne's – Magic Tree House No. 21 – Civil War on Sunday and No. 47. Abe Lincoln at Last. Click on book to get free lesson plans and guides.
Uncle Tom's Cabin – Reading Guide
Civil War Read Primary Resources and Letters of the Time
Too, civil war letters give a glimpse on how the soldiers felt when they were away from home. Did I mention it gives your kids a fun lesson in putting their cursive reading skills to use?
Civil War Love Letters
Read the Gettysburg Address
Letter from Civil War Soldier –
Songs of the Civil War – 18 page pdf download
More Civil War Music
Economic Effect of Civil War
Additionally, your child may be old enough to understand the economic effect of the Civil War on the states. Doing a before and after worked with my kids. It was great segue into understanding reconstruction.
5 Economic Lessons Learned from American History
Civil War Time Period Clothing and Fashion
However, if you have kids that prefer learning about fashion than weapons or war, they'll love some of these ideas on civil war fashion and clothing.
Free Printables and Civil War Media Resources
Then, I love more free printables about the Civil War because you never know which rabbit trails your kids may want to go down. Adding in media resources helps kids remember too.
American Civil War Educator Guides and Lesson Plans
Lastly, you can't plan a great unit study unless you have myriads of educator's guides and lesson plans at your finger tips. You'll love these ideas and resources.
To Kill and Heal Weapons and Medicine of the Civil War Teacher's Guide. 48 page .pdf. Super helpful.
I hope you find something in this round up that will spark a love of this time period in your children.
How about you? Do you have a personal family connection to the American Civil War or like my grandmother use to call it, The War Between the States?
What things have ya'll done to study about it?
Look at these other helps.
Save