Today, I'm rolling out the first two color choices for the 2018-2019 academic year calendars that go in your 7 Step Homeschool Planner.
CURRICULUM PLANNERS
Don't forget when putting together your homeschool planner that I have calendar pages like the ones today which are to be used for reference purposes, homeschool planning calendars which are to be used for tracking school week, and 2 page per month appointment keepers for tracking appointments.
You'll want a set of one or more in your homeschool planner each year.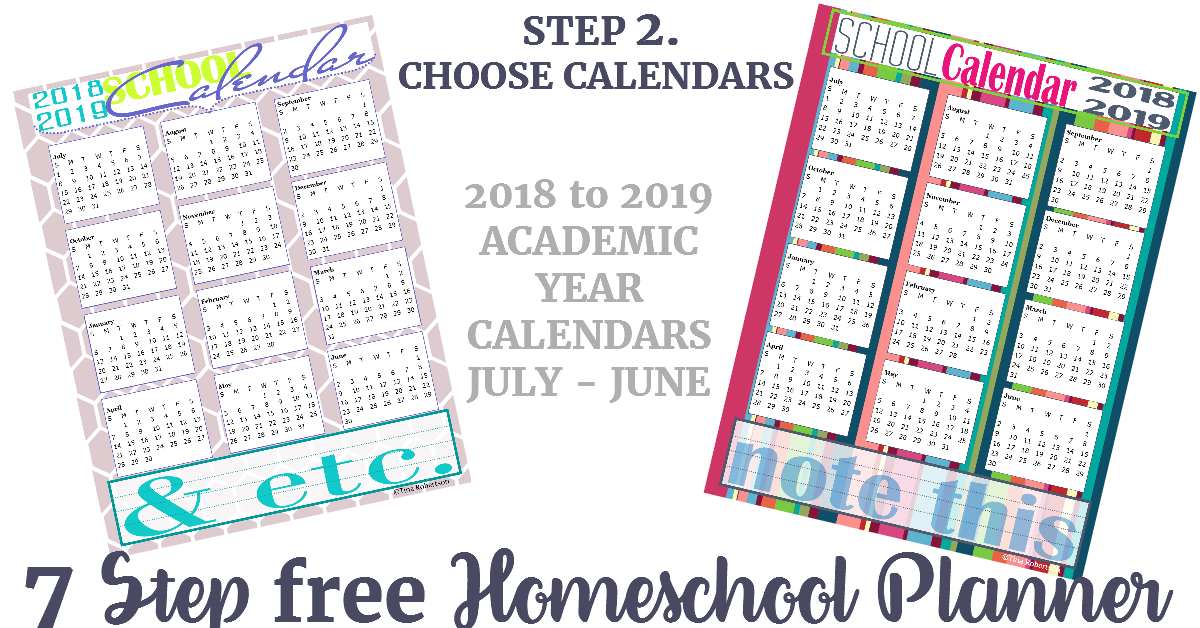 The two color choices I have are breathless and sweet. Because these are calendars used for reference purposes, you'll want to print a couple of these for your planner.
I print one or more in the front of my homeschool planner and I print another one or two toward the back.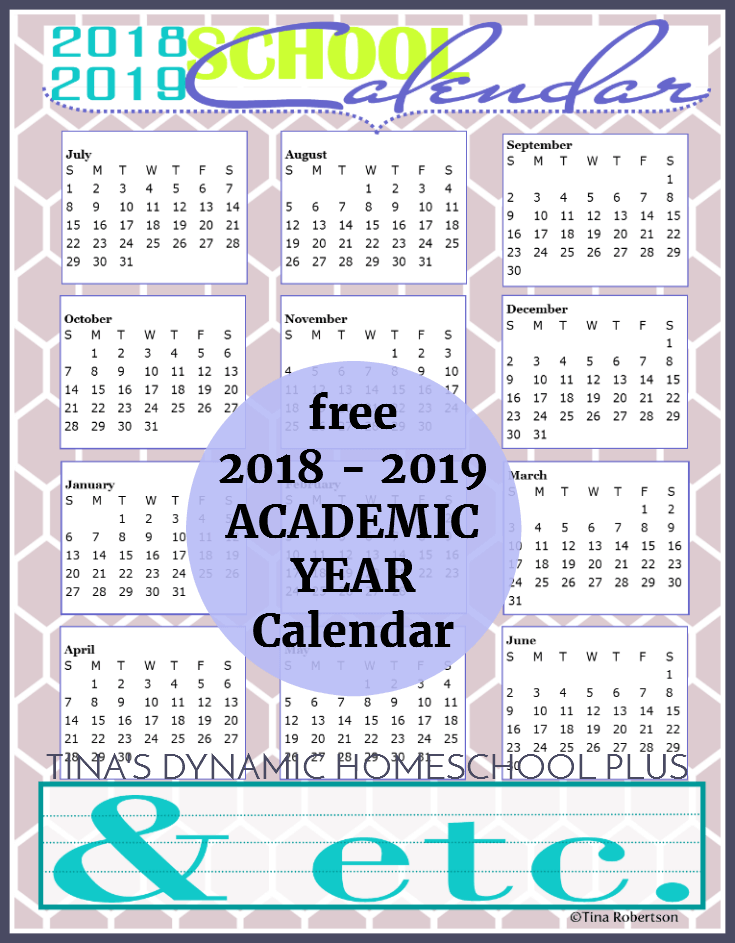 These calendar pages can also be used for a front cover although I have created Front Covers on STEP 1.
UNIQUE HOMESCHOOL PLANNER
If you're wanting to grab an appointment keep for the 2018 to 2019 school year you can grab Tide Pool below or visit STEP 2. Choose Calendars/Appointment Keepers.
As I create them, I keep all color choices there on Step 2.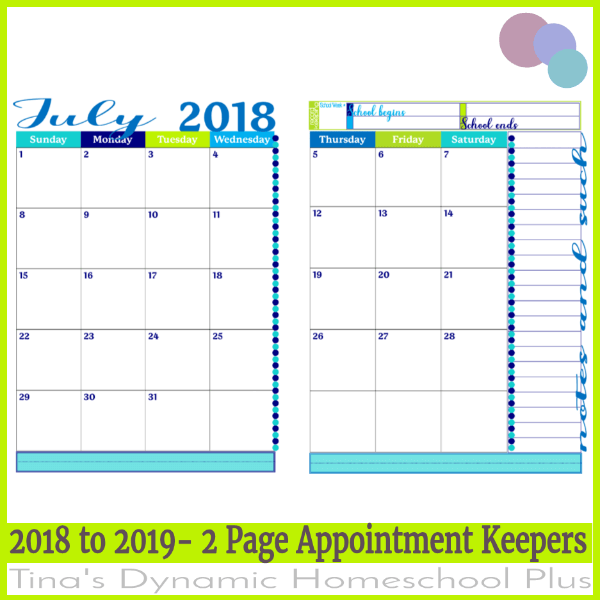 If you haven't started building your UNIQUE homeschool planner begin by clicking below. I help you every bit of the way with tips and TONS of options.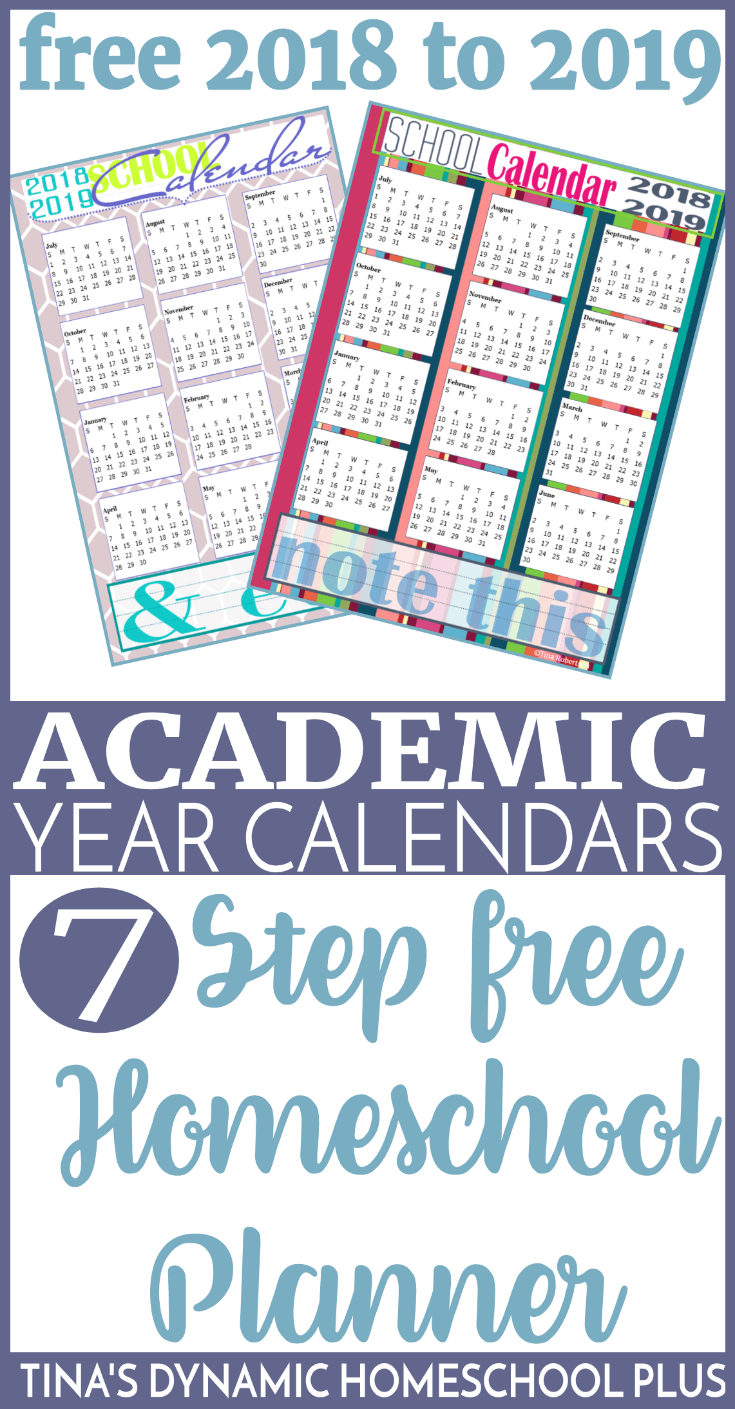 7 Easy Steps – Tons of Options & Pretty Color
Step 1. Choose a Pretty Front/Back Cover
Step. 2. Choose Calendars/Appointment Keepers
Step 3. Choose Goals/Objectives
Step 4. Choose Lesson Planning Pages Right For You!
Step 5a. Choose Unique forms JUST for You! Not a kazillion other people
Step 5b. Choose MORE Unique Forms JUST for You!
Step 5c. Choose MORE MORE Unique Forms Just for You!
Hugs and love ya,