Today, I'm share some of my favorite homeschool planning pages for my homeschool planner.
When creating my unique 7 Step Homeschool Planner, I never dreamed that it would be the best tool I've used through the years. I'm sharing tips about what I do BEFORE I begin my year and 4 pre-homeschool year planning pages you may have missed.
Tip ONE/ Planning doesn't begin when your school year begins.
It begins 8 to 6 weeks BEFORE your school year. (Use the PRE-Homeschool Year Checklist.)

It seems like stating the obvious when I say that planning doesn't begin when your school begins. Knowing that I've still found myself short on time for planning our schedule.
You need just as much time to decide which months you'll school and which months or weeks you'll take off as you do time to make curriculum choices.
When it's your first day of school, you want to be ready and rested to teach without having to focus on planning.
One tidbit we can learn from public school is to do like a public school teacher does. She comes back to school a few weeks earlier than the kids.
This allows her quiet time to plan and to set up things in her teacher space. That's a great tip for us as home educators. Plan while you're not formally teaching.
Though I make notes all throughout the year on what I want to change, I put pen to paper about 8 to 6 weeks before school on my pre-homeschool year planning page. I find this gives me time to change my mind.

Curriculum Planner Pages
Here are a few of the things I've jotted down on my page.
when to throw away or sell old curriculum
when to have my mind made up about new curriculum purchases
when to check out co-op classes or field trips in my area
when to buy supplies to coincide with back to school sales
when to choose unit study themes as well as when to finalize my choices
if I need to update a study area
buy new art, paper supplies or atlases
Just a side note, I also use it and write in it before I bind my planner.
The document I grab to do this is the Pre-Homeschool Planning Checklist.

Something else I do is to put a clean unused page at the BACK of my current planner.
Then, as I think of what I need to do before the next school year, I jot them down and have it ready to go for the next year.
You'll love having your thoughts, notes, and ideas of what you need to do weeks leading up to the start of your year. It's the only way I've been able to keep organized too.
Tip TWO/ Plan your year when you're free of teaching.
(Use the School Year Round Planning Schedule, which I update each year.)
Whether you decide to school year round or have a complete stop in the summer, you need to plan your next school year when you take your longer break.
Too, remember just because you may choose not to homeschool year round doesn't mean you don't plan that way. Homeschooling and planning should be two separate tasks that are not necessarily done at the same time.
Sometimes you need to separate the mommy and teacher hat and this is one time when you can. Plus, I enjoy planning and savor it more so when I don't have to focus on the needs of the kids.
With a clear mind, I can plan our year and not while something may come up during our year.
When originally creating this schedule, I made it for a full 12 months. Begin planning on it where you need to.
I keep it 12 months too because life changes when you're homeschooling. For example, one year you may actually school year round and other years you may choose not to.
This schedule is flexible for the time you begin planning.
The two documents I grab for this are the 5 years of holiday pages and the School Year Round Planning Schedule for the current year.

The holiday reference page helps me to mark them on my schedule.

I keep the School Year Round Planning Schedule each year on Step 5a.
Actually, I print several copies of this form for many reasons. I use one for a draft and I may scratch up and scratch out a copy until I find a workable homeschool schedule. Then I print out another one and make it all neat, clean, and purd-y for my new planner.
As you can see above, I've already started working on this next year's schedule to determine when I want to start. This year, we're not taking much time off during summer because we will be moving into a new home at the end of August. I adjusted our schedule and take off time accordingly, but have still kept myself accountable.
Adjust your schedule to your life, but highlight the weeks you want to school. By doing this each year, your keep it real. What I mean by this is that you actually keep yourself accountable to see how much you're actually learning.
We don't need any state agency looking over our shoulder as homeschool teachers. Most of the time, we school way longer than a public school year anyway.
Here is another side note, but it matters the type of highlighter you use. I don't like nasty black smudged prints on my brand new planner.

I have a pen and highlighter addiction which I'll save for another post, but the one time tested highlighter for me is the Sandford Highlighter Kit – 4 Colors Dry Pencil Non-Bleed.

It's a dry lead pencil and doesn't smudge or smear as I highlight. I've tried many that claim to be smear or smudge proof by I've learned that they are not. The Sandford has been my for-sure-doesn't-make-a-mess highlighter. It says it's actually a Bible highlighter. That's probably why it really works.
Homeschool Planning Means Letting Go!
Tip THREE/ Renew your vision AND release the guilt.
Lastly, it's not only important to set realistic goals, but to learn from past mistakes.
A mistake we always seem to make is over planning. We tend to think we can do more than what we end up doing. We can be hard on ourselves for that.
Equally important is to learn from past mistakes and to put down what we want to do less of next year as a reminder to not repeat the same mistakes. We need to let go of guilt because we understand that we're doing more than we realize.
This page I use is about looking at my overall goal for the year. It's not about planning objectives like my objective planning page. Objectives are measured goals.

The page I use is my school year goals page. The top of the page is to reinforce what you want more of and the bottom part is what you want do less.
Look at these other homeschool planner products that I know you'll love!
Getting ready for a new school year can be equally exciting and exhausting. I try to keep it fun by planning when I'm excited about it. Do you?

I think you'll love these other tips.

Hugs and love ya,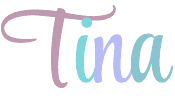 Don't forget to follow BOTH of my Pinterest accounts for AWESOME pins.
Visit Tina Robertson's profile on Pinterest.