The study of Mesopotamia is one of our middle school requirements. I've been really surprised by how much fun we've been having studying about this time period. I'm sure the STEM projects we have been including may have something to do with it! We have this next one ready which is an easy stem irrigation activity.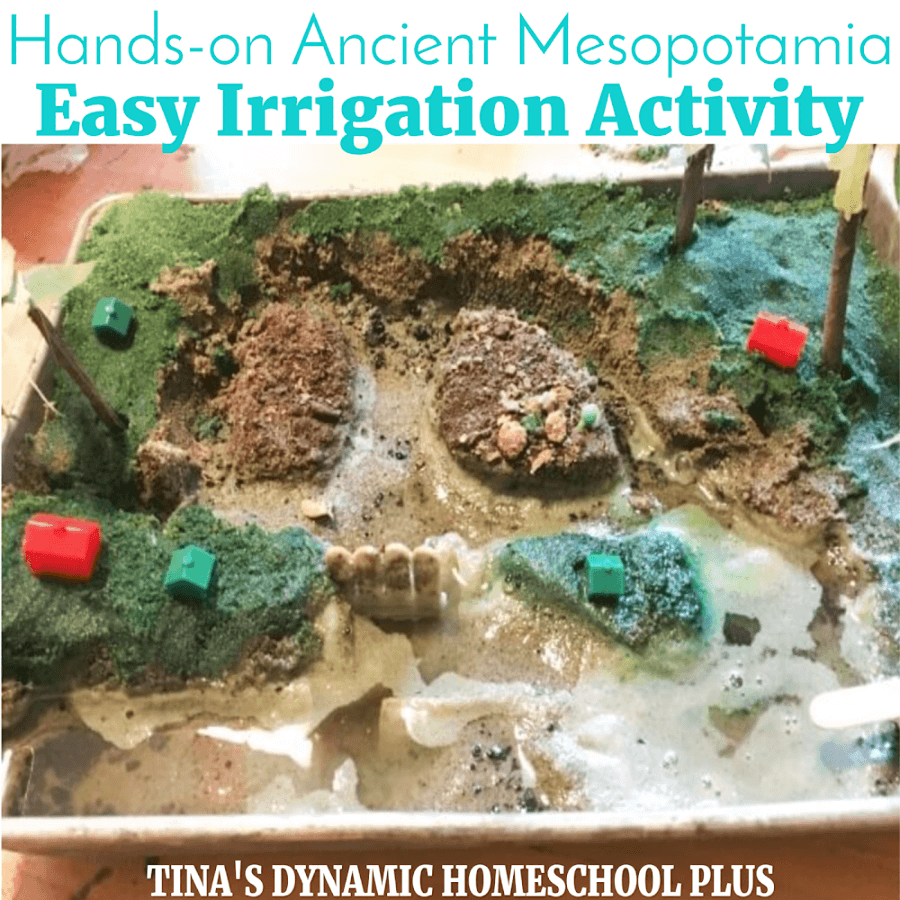 Ancient Mesopotamia STEM Irrigation Activity
With this project, kids learn how this ancient civilization invented a system to grow crops. The most extraordinary thing about this is that we still use this system today! Irrigation has been the main contributor in the development of agriculture.
If you are studying about erosion in science, this could also double as a great STEM project for science as well.
About the Mesopotamians
Mesopotamia was a region situated along the Tigris-Euphrates River system located in Western Asia. It's where Kuwait, Iraq, sections of Saudi Arabia, the eastern sections of Syria, Southwestern Turkey, and parts of Turkish-Syrian and Iran-Iraq borders are today. The name Mesopotamia means "between rivers." It's said this was the center of culture and where the influence of agriculture began.
Agriculture changed the game for ancient people. Instead of hunting and gathering, tribes of people were beginning to settle down and form civilizations. The Mesopotamians were the first to develop a written language and invented the wheel. They also built ships to travel the Persian Gulf in order to trade with other civilizations.
In the center of their cities they constructed temples of the many gods they worshiped. The anatomy of these structures would have involved thousands of workers and would have taken many years to construct.
Mesopotamia's Engineering
In Southern Mesopotamia, the Sumerians built city walls and canals to prevent flooding. The Tigris and Euphrates Rivers carried monstrous amounts of silt, resulting in fast rising rivers.
The irrigation system was of a basin type. They would dig a hole in the embankment and then use mud to close it back up. Water was then lifted up using a swape, which is a pole acting as a lever. Some of these canals may have been used for 1,000 years before they were left and others rebuilt. Today, 3,000-4,000 years later, remains of the canals are still present.
To build your own Mesopotamia irrigation system you will need the following items:
• a big baking pan
• sand
• cotton squares
• water
• pieces of wood/popsicle sticks
• soil
• green construction paper/green food coloring
• sticks and leaves
• monopoly houses
• hot glue
You may also want to cover your table or do this outside. Have a trash can nearby, as this project tends to get messy.
I was able to find many of these supplies around the house. The only thing I had to buy was a big bag of sand from Home Depot. This is what makes this STEM project really affordable.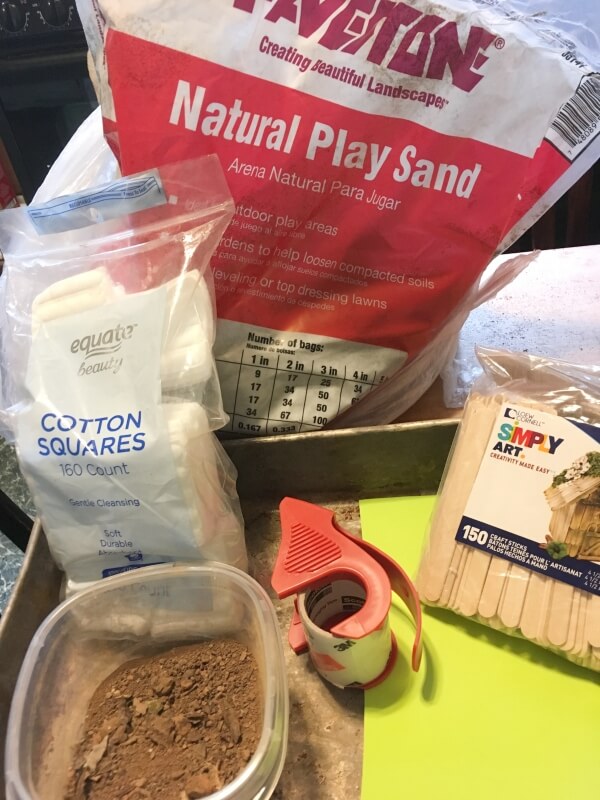 Start by filling up one side of the baking pan with cotton squares. This will help prevent your sand from eroding when you fill up the river with water. The other side will be the river. Play around with the sand until it begins to look like a beach. After you get the look you want, begin sectioning off where you want to place the fields of crops. This is where you'll need the soil. You can also plan out little sections to build homes or temples to represent the cities.
Also, you'll love these super hands-on history resources from Home School in the Woods.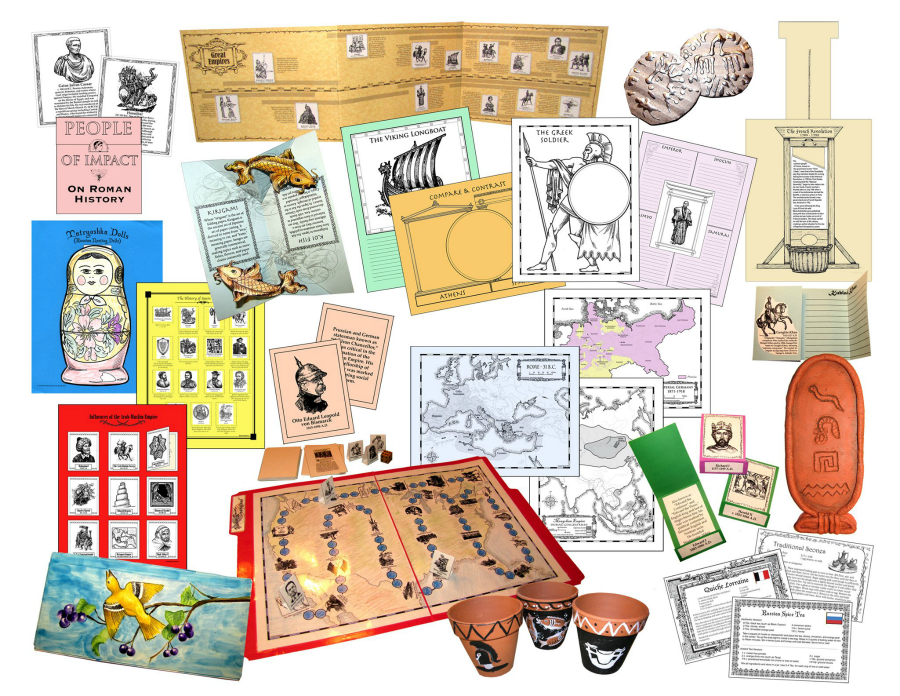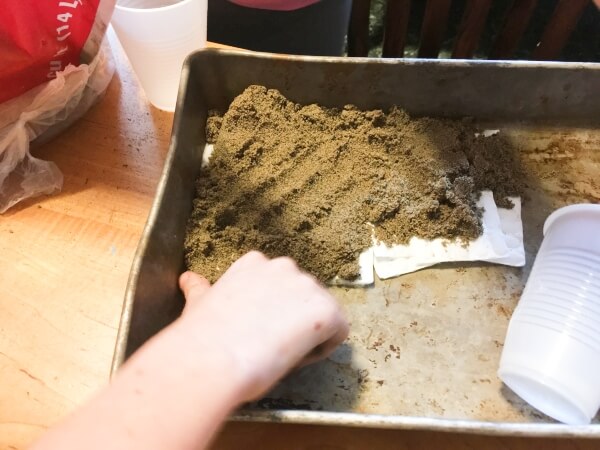 Using green construction paper, or leaves, place your crops in the fields. You can dye some of your sand green to represent fields. Use the sticks and leaves to look like trees. We used the hot glue gun to glue the leaves onto the sticks.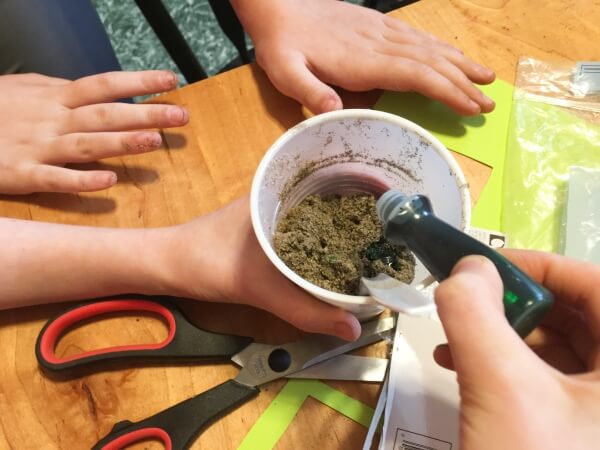 Now it's time to build your canals. Begin digging trenches in between the fields with a ditch leading out towards your river. (You'll fill in the river in just a bit!)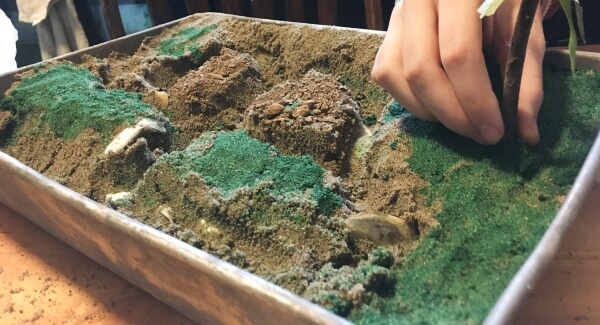 Now that your canals have been dug, you will need a gate to control how much water will be needed for your crops. You can use popsicle sticks, pieces of wood, or sticks to build a gate to fit between the edges of your canal. The gate will need to be able to open and close, and it will need to be water proof. We hot glued pieces of popsicle sticks together.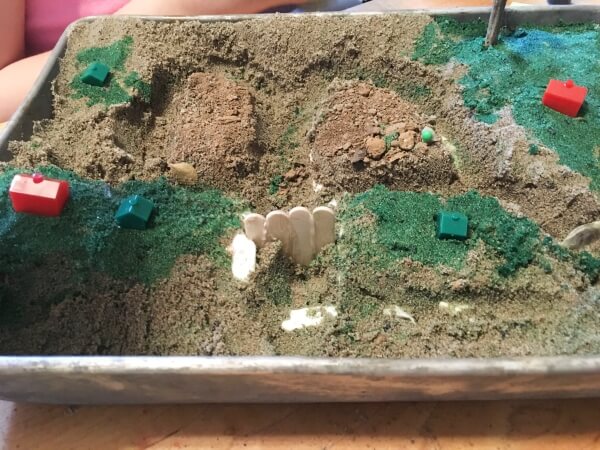 Once your gate is built, install it into your canal. Pour water into your river with the gate shut. If the water leaks keep modifying your gate. The river should not be released into the canals until the gate opens.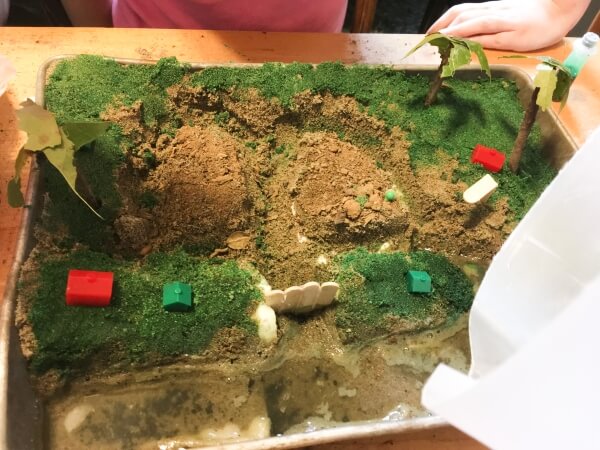 Hands-on History for Kids
Search online for pictures of irrigation systems of Mesopotamia if you are stuck. I found an image to show my kids before I let them go. They always surprise me with ways to build things that I never would have thought to do.
These ancient people were truly remarkable. I love being able to build small replicas of engineering systems so the kids can understand how they work. Not only does it improve their comprehension of what is being read, it also improves their critical thinking as they try to build what they read!
If you are looking for more STEM activities to add to your day, check out this post!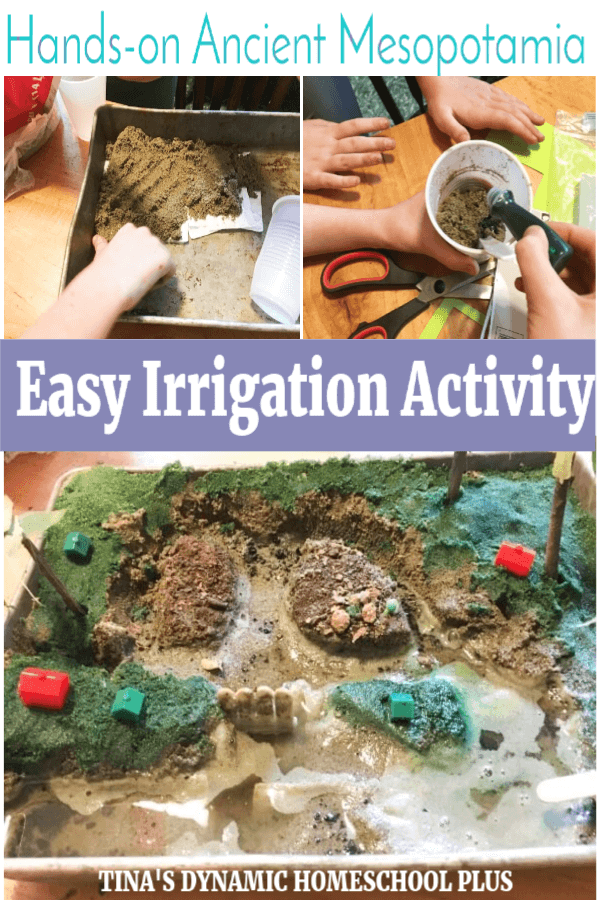 You'll love these other activities: