There are so many different hands-on activities to do when learning about rocks. And we really love to do rock activities that are easy. We did a Metamorphic Edible Rocks & Notebooking Pages activity a while back and today we decided to whip out an edible rock cycle fudge. (yum)
Make Edible Rock Cycle Fudge

Your kids will love seeing the different processes of the rock cycle while making rock cycle fudge. This is great for your middle school kids to do.
Let the younger ones measure and stir the ingredients when they are not hot. Otherwise, turn this activity over to your kids. Yes, easy activities are my style.
Let's go. Here is what you need.

Microwave | two bowls (one needs to be microwave safe) | spatula | wax paper | thin cookie sheet | liquid and dry measuring cups | 1/2 cup silt (sweetened condensed milk) | 1/2 cup quartz crystals (sugar) | 1 T. sediment (softened butter) | 1 cup limestone pieces (marshmallows) | 1/4 cup or more sandstone pieces (we used walnuts because we love them, but pecans are fine too) | 3/4 cup basalt pieces (chocolate chips) | 1/2 t. vanilla extract
Add the milk, sugar and softened butter in microwave safe mixing bowl and stir to mix. Set aside.
In the second bowl combine the one cup of marshmallows, 1/4 cup of walnuts or pecan pieces, 3/4 cup of chocolate chips, and 1/2 teaspoon of vanilla extract.

Place the mixing bowl with the milk, sugar, and butter in the microwave. Microwave it three times for 45 seconds each. After each time, take it out, stir, and microwave again.

After the third time, pour the marshmallows, walnuts and chocolate chips into the bowl.
Everything should start melting. (By the way since the mixing bowl has been microwaved 3 times, it's hot. So your kids may want to use an oven mitten.)
If it's not hot enough and melting, stick it in the microwave again and give it a few more seconds.

Pour out onto wax paper which is placed on a cookie sheet and refrigerate overnight. Or, if you're like us and can't wait that long, stick it in the freezer for a while and cheat.

Here are some questions to ask about the rock cycle.
1. What is the rock cycle? It's how rocks are formed, it's how rocks breakdown, and it's how rocks form into other rocks.
2. How is the fudge similar to the rock cycle? (Magma is chocolate, different pieces are sediment and when it cools, it's igneous rock.)
3. What is sediment? (Metamorphic rocks can break down and turn into sediment).
4. What happens when we apply heat to a sedimentary rock?
5. What is magma?

Look at some other hands-on rock activities I've rounded up and love.
Rocks Unit Studies
Rock Printables, Lesson Plans and Activities

Living Books About Rocks
And my favorite rock living book with hands-on activities.

Media About Rocks
More Ideas for Edible Rock Activities

I think you'll also love to grab my free Earth Science Lapbook and my Metamorphic Edible Rocks & Notebooking Pages.
Hugs and love ya,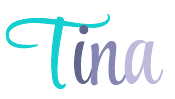 Don't forget to follow BOTH of my Pinterest accounts for AWESOME pins.
Visit Tina Robertson's profile on Pinterest.