Whether it's a tiny ecosystem or a shooting rocket, anything learned in a jar or bottle is just so much more fun. When kids get to use their hands to make something, they learn the principle behind it so much better!
Plus, there's just something about creating something inside a jar that makes a lesson more visual and relatable for children. After all, they get to make their own little worlds or crafts that they can observe anytime.


In the ultimate guide to learning activities in a jar or bottle, I rounded up hands-on activities that can be added to any homeschool unit study. There are activities for studying science, geography, math, music, and more – all in a jar or bottle!
The Ultimate Guide to Learning Activities in a Jar or Bottle
Creative & Easy Hands-on Jar Activities
Creative & Easy Hands-on Bottle Activities
All you need is a jar or a bottle, a few extra pieces of material and some imagination and you can have an easy learning craft.
Hugs and love ya,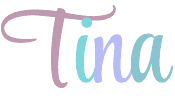 Check out my other free Ultimate Guides!
Ultimate Guide for New Homeschoolers
The Unrivaled Guide to Civil War Activities for Kids
and grab 365 Days of Hands On Homeschool Activities here.
Don't forget to follow BOTH of my Pinterest accounts for more AWESOME pins.
Visit Tina Robertson's profile on Pinterest.

Visit Tinas Dynamic Homeschool 's profile on Pinterest.
This blog hop is organized by iHomeschool Network, a collaboration of outstanding homeschool bloggers who connect with each other and with family-friendly companies in mutual beneficial projects.
Visit us on Pinterest, Twitter and Google Plus. And of course, click the image below to visit all the other blog articles from the homeschool moms of the iHomeschool Network.

Linking up @ these places: