Today, I am sharing this fun free moon journal for homeschool science.

Your kids will love this journal if you want some easy hands-on science.
Hands-on Homeschool Science
Besides the fact that we're loving being back in Texas, I was looking for something that would spur Tiny on to a few more hands-on activities for science.
So he has been reading through the book Air Is Not Oxygen: Essential Science You Should Have Learned … But Probably Didn't!

.


It has really been a super fun and quick way to learn the essentials of science. Each concept has two or more ideas for hands-on activities to go along with the fact that is being taught.
We just started through it because we needed something more to add to what he is doing right now, which is chemistry.
Too, I like the fact that it is covering basic essentials in a fun and easy way without laboring complicated science facts.
He skipped ahead to a few chapters he wanted to read first and though he has read about the moon phases, I thought it would be a fun and uncomplicated activity to keep a moon journal, which is one of the many activities suggested in the book.
I will share a few other activities suggested in the book too.


So I prepared this quick moon journal.
The first page has the eight phases of the moon and has a place for your child to write his name.
It also has a place for him to record how long he watched the moon.
The second page is an undated page with 31 boxes on it for 31 days to record or one month.
The top blue box above the gray moon is for your child to write the day, like 1, 2, 3,etc.
The middle box which has the moon is a place for him to lightly mark or color the moon and the double dotted line under the box is for him to label or write the name of it too.
I made this so you can use it with both an older and younger child.
The younger child can simple shade or color the moon and an older child can write the name of the moon and add other things he may have observed that night or during the month.
I luv my followers and make it special for them here when I can.
This freebie is a subscriber only freebie!
I would love for you to follow me and give me the opportunity to help you along in your homeschool journey.

Important: IF you are already an email reader, please read this below instead of emailing me right away.
Though I love your emails, it can take a while for me to answer you.
Please find the link to the current follower only freebies at the BOTTOM of the most current newsletter to get this freebie.
Also, grab my free human body lapbook and unit study, and Homeschool High School Chemistry Free Curriculum and Reference Sheet.
Hugs and love ya,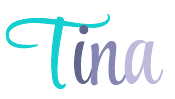 Save