As we've been using the Coping With the Cold unit study from NaturExplorers, we've been learning so much about how animals adapt to colder temperatures. And, boy, have we had some cold temperatures around here lately!
While animals may choose to migrate (leave a cold climate for a warmer one) or hibernate (sleep during the cold weather), many of them also take advantage of camouflage to keep themselves safe from predators during winter. After all, many predators need to fatten up for winter too!
So when the NaturExplorers unit suggested an outdoor animal camouflage activity hunt, we were excited to try it in our own backyard!
Of course, the best thing in getting out of doors would be to actually find camouflaged animals. But, if your kids can't, this is a fun animal hunt to do in your backyard.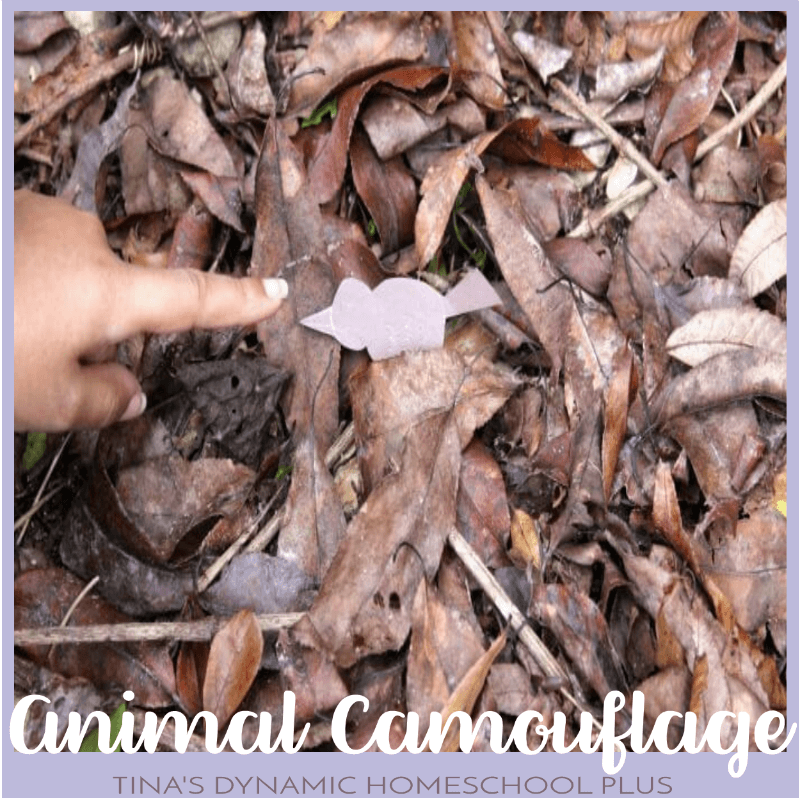 Animal Camouflage Activity Hunt
To do this activity, you'll need the following:
Colored construction paper (We used the closest natural colors we had: green and brown)
Child-safe scissors

You can use an online template to make your animals, but I just drew a few freehanded.

We went with a snake, a bird, and a bear – all animals that make use of camouflage. Birds that live in the Arctic, in particular, tend to be white or light grey to blend in with snowy surroundings. Since we don't get snow during the winter, we used colors that would fit in with our area.

Easy Nature Activity
Once I drew the animals, we cut them all out. And then it was time to head outside!

We placed our snake in the grass. Which was a good time to talk about the meaning of the phrase "a snake in the grass" – someone who lies in wait to take advantage of someone else.


After a few minutes of searching, our kids spotted the snake. At least he looks like a friendly one!

Take a good look at this picture. Our other two camouflaged animals are hiding among the leaves. These took the kids a while to find.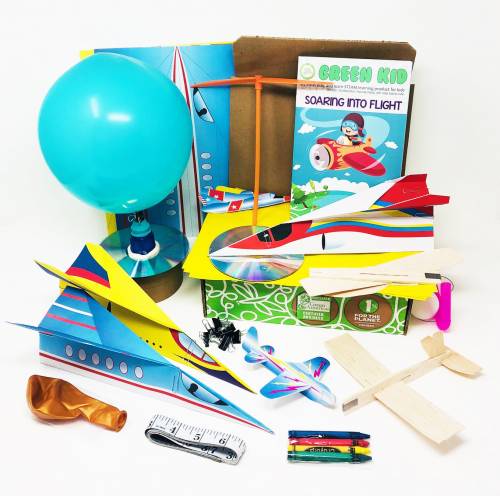 And, if I'm being totally honest, once I hid them, I had a hard time finding them again too!

They finally spotted the brown bird.

And there's our friendly bear!
Bears typically find caves to hibernate, since they're large enough for cubs and food supplies. But for this activity, we decided to have bears hide in the backyard!
This was such a fun activity for the kids! It gave them a chance to get outdoors, learn more about animals, and play a fun game of hide-and-seek! You could easily adapt this with other animals such as rabbits, raccoons, and insects.

Just be sure to change up the colors to match the colors in your area! So if you do have snow during the winter, use a white color for your animals. See which animals your kids can spot the quickest!
Share these other hands-on science activities with your family!