Written by Selena of Look! We're Learning!
Ancient Egypt was one of the first civilizations to experience genuine prosperity. Because the people lived near a reliable water source, food was abundant for farming. And that left them plenty of time to indulge in a few luxuries, including elaborate hairstyles, culture, and jewelry.
One of the most famous forms of jewelry worn by the ancient Egyptians was the Usekh collar. Rich Egyptians often wore these broad necklaces on a daily basis. Even though Egyptian men often went shirtless, they still liked to wear the Usekh. That's how commonly it was worn.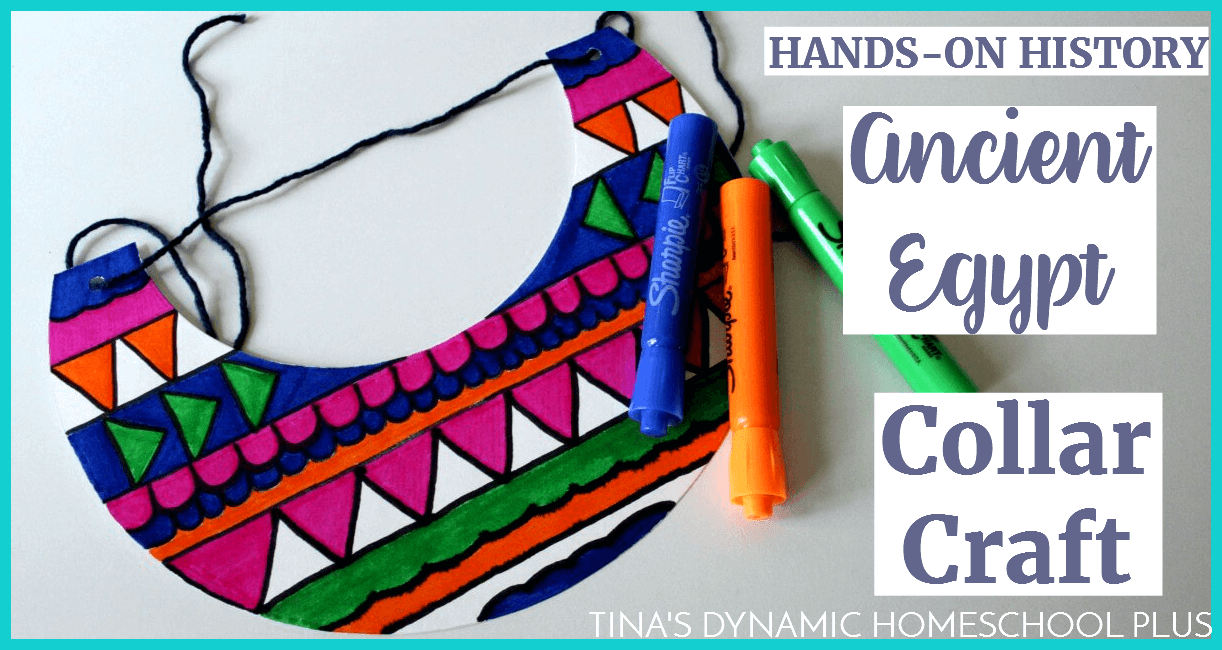 So – for a fun, hands-on history activity, we decided to make our own Ancient Egyptian collar craft! See how we designed ours!
Hands-On History: Ancient Egyptian Collar Craft
To design our Egyptian collar, we studied some examples of actual Usekh collars that have been found by archaeologists. This one was found on the mummified body of Pharaoh Amenemhat III's daughter, Neferuptah.

Naturally, a collar worn by a member of the royal family would be gorgeous and this one is. Look at all those individual beads that were hand-strung! It must have taken quite a while to make. Archaeologists have even found images of collars inscribed in relief inside burial tombs.
Ours isn't quite that ornate. But it was a lot of fun to craft!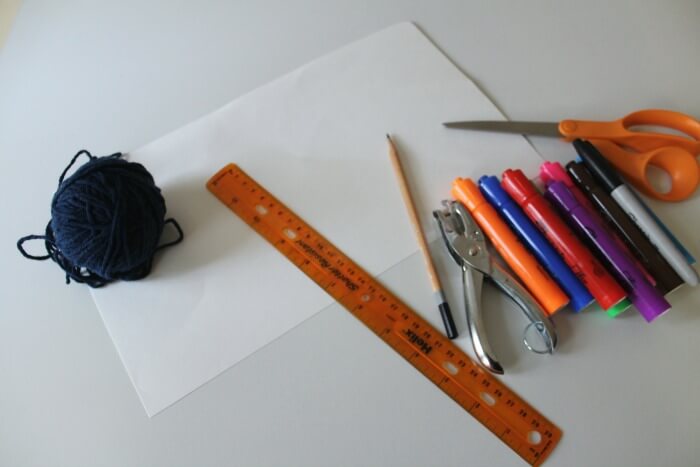 We used the following supplies to make our Ancient Egyptian collar craft:
A rectangular piece of posterboard (about 12 inches by 18 inches)
Yarn
A ruler
A pencil
Hole punch
Assorted color markers
Scissors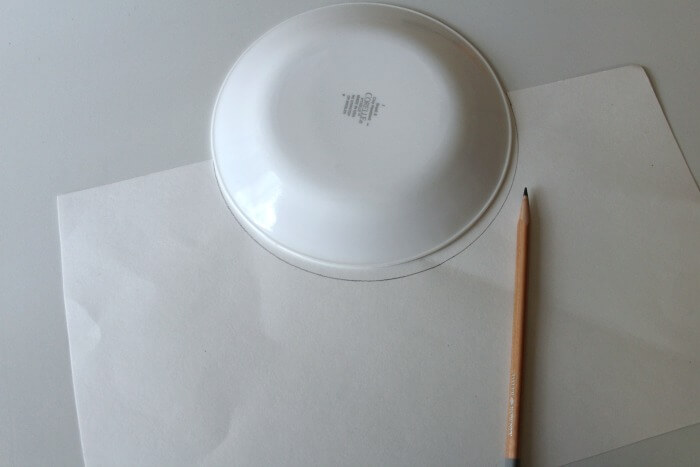 Start by tracing the shape of your collar onto the posterboard. I used a saucer and laid half of it on the posterboard edge to form the neckline.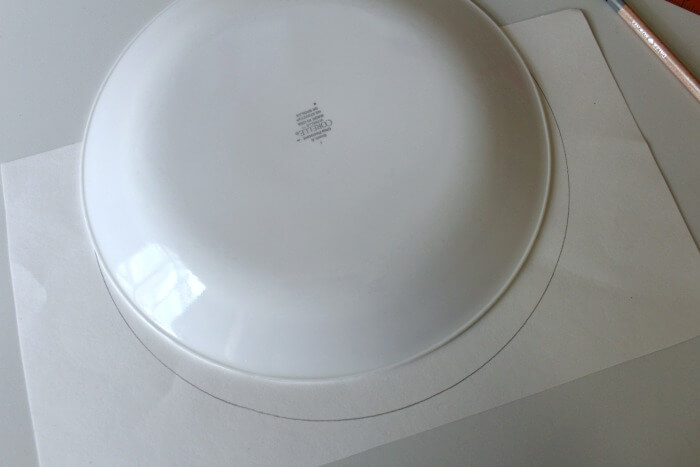 Then I laid a dinner plate near the other end of the posterboard to form the outer edge of the collar.

Trace both edges like so and you have the shape of your collar.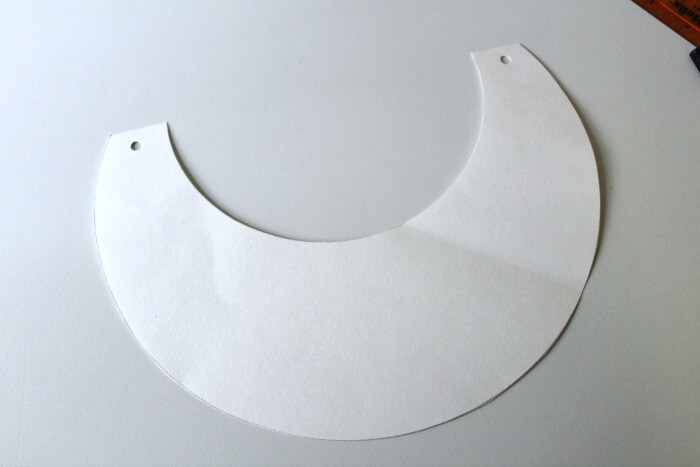 Then we cut the collar out and used the hole punch to put a hole in each of the top edges. That's where you will string the yarn later.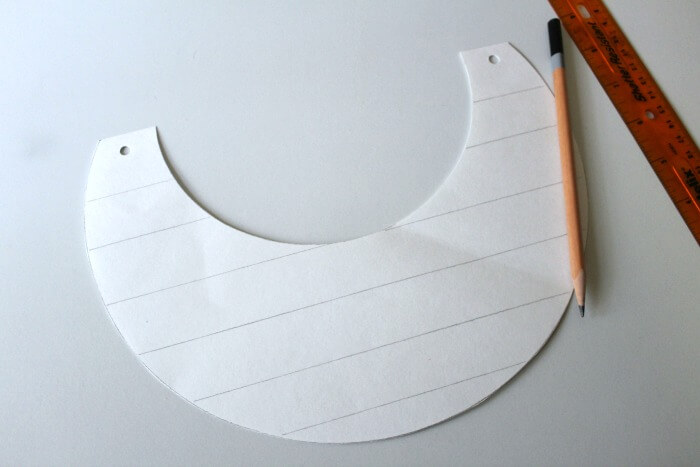 Easy Hands-on Homeschool History
Use the ruler to draw several horizontal pencil lines across the collar with a pencil. Our lines were about an inch and a half apart, but you can use whatever measurement you like. The goal is to create a different design on each line. That gives the collar the "look" of an elaborate design.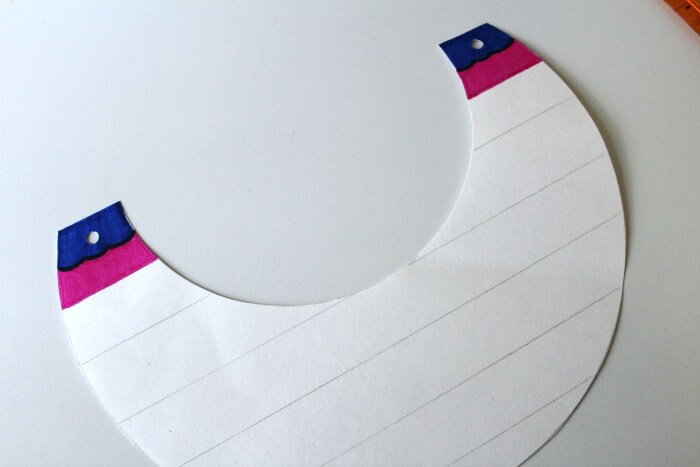 Then start using your colored markers to add color and shapes as you work down the collar. After adding your colors, go back and use a black marker to outline the different designs you made. It makes them stand out more.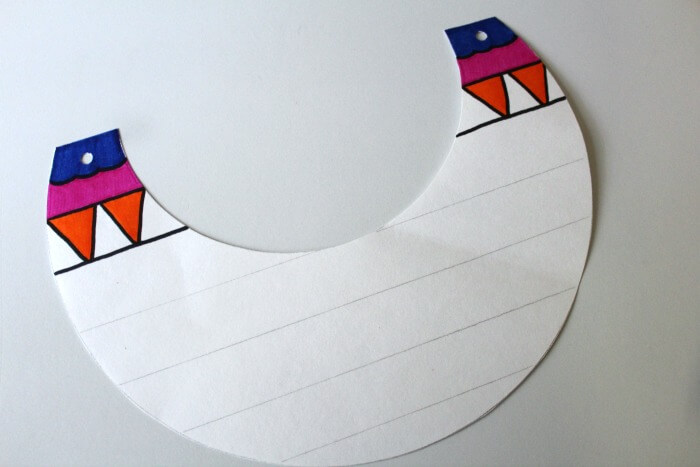 See? Adding the black outline really defines the individual designs. Continue working down the collar, alternating designs as you think of them. The kids will love to come up with their own ideas for collar decorations!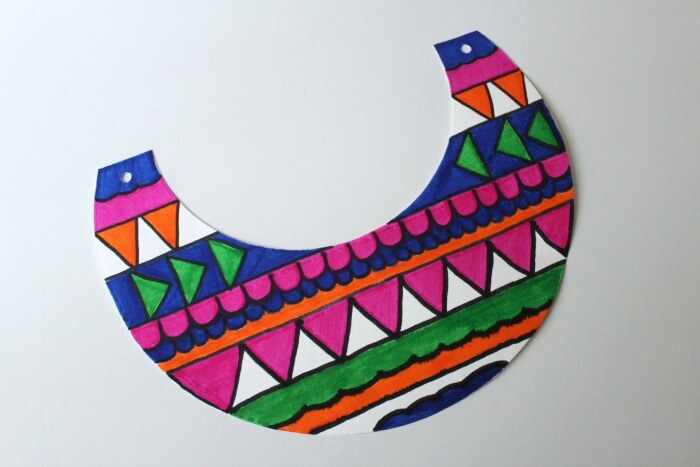 All done! We went with bright colors, but if you have metallic markers, you can make a collar that actually looks like it's made out of precious metals – just like the Egyptians would have made.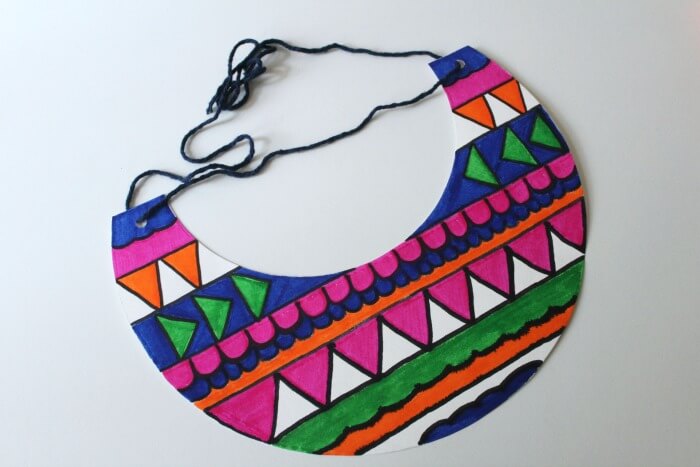 Cut about a three-foot length of yarn and string it through the holes at the top of the collar. Tie it to your child's neck and let them feel like a rich Egyptian for a day!
This was such a fun activity. It took us about 45 minutes to make our collar, so it was an eye-opening experience to see how much more time and effort the Egyptians put into making theirs. It's no wonder these necklaces were reserved for the elite!
You'll also love how we used Home School in the Woods to learn about Ancient Egypt. We love their hands-on Ancient Egypt lapbooks.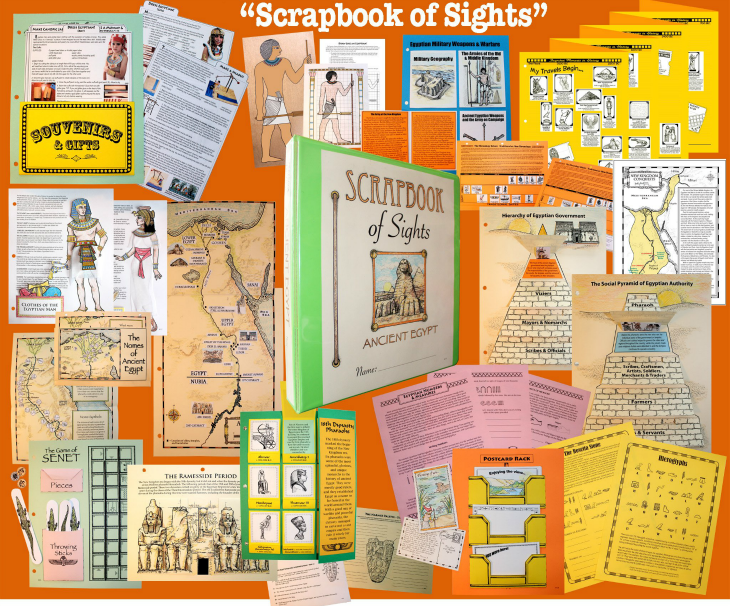 Be sure to read even more hands-on history ideas for studying Ancient Egypt!