3 Ways You're Making Homeschool Harder Than It Has to Be
If only magic fairy dust could be sprinkled in my fairy tale land that I like to escape to when the hard times of homeschooling hit. And then all my homeschool woes could go away. I'm still waiting for it to happen.
In the meantime, sharing 3 ways you're making homeschool harder than it has to be, I hope these tried and true tips will help you make some changes and sprinkle a little magic fairy dust for you.
1. STICKING POWER OF A SCHEDULE.

Wait, don't run. This is not another tip about a schedule that holds a stranglehold on you, however, a workable schedule has sticking power and it relieves stress.
The magic fairy dust is that a schedule can be as detailed or not as you need it to be.
If you don't have a schedule, you really aim for nothing in the day.
It can be as simple as scheduling zones in your day like a homeschool zone, a cleaning zone and a resting zone.
Divide your day into zones that work for your family and you're done.
Simple, but effective schedules gives you a flow to your day.
I go into more detail in my article, How to Create a Homeschool Schedule that You Can Stick To. And if you are doing unit studies like I do, look at the flow to my homeschool day with this schedule.
2. ARE YOU STILL TEACHING YOUR CHILDREN AT SEPARATE GRADE LEVELS?
Believe me, transforming over to teaching multiple ages of children together only sounds like it's for tough homeschoolers.
You know the ones you think that have it all together. They may or may not have it all together, but they have successfully tapped into a teaching tip from the past that has worked for homeschoolers for many years.
Staying Ahead of the Pack
The one room schoolroom is a thing of the past, but not for most homeschoolers.
The big scare factor when you have not taught multiple ages is thinking that you need to teach them all together at the same time.
Tap into the tips I share in 5 Days of the Benefits & Challenges of Teaching Mixed Ages Together series.
3. NOT TAKING TIME FOR YOU.
When I started homeschooling, I only read encouragement about eating right, taking vitamins and exercising to take time for you.
Though I love all those things and have done them throughout the years, I really crave time to read more, organize my house, write lesson plans, search for hands on activity.
Every mom is different, including me and sometimes my mom time includes meal planning or kitchen organizing.
It also includes using YouTube for workouts and lesson planning.
The longer I homeschool, the harder it is to separate teacher and mommy things I enjoy and I don't need to because I am both of those things.
Homeschooling becomes a way of life and so in my mommy time, it's about what makes me rock or relax for the day.
Things like organizing, meal planning, exercising with YouTube and doing nothing at times all fall under mommy time for me.
Create a simple, but effective schedule, learn from the past about how to teach children together and spend free moments in the day the way that relaxes and refreshes you.
You'll also love these tips when you start back at the basics of homeschooling.
Day 1: Learn the Lingo – Then Go
Day 2: Homeschool Roots Matter
Day 3: What is NOT Homeschooling
Day 4: " Speak Now Or Forever Hold Your Peace" – Confronting Relatives & Naysayers
Day 5: Wheels on the Bus Go 'Round & 'Round – So Get Off
Day 6: Homeschool Hangouts & Socialization Situations
Hugs and love ya,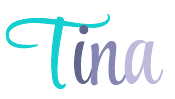 Be sure you are following BOTH of my Pinterest Accounts for more tips on not just surviving homeschooling, but thriving, growing and flourishing.
Visit Tina Robertson's profile on Pinterest.

Visit Tinas Dynamic Homeschool 's profile on Pinterest.