Seed tape makes a great activity during the spring months. While creating super easy seed tape, kids' hands are busy and their minds are open to absorbing new information!
Not only is it teaching a practical life skill, but you are incorporating math and science into their learning as well. It is the perfect rainy-day activity while you wait for planting season. Seed taping makes for a sweet homemade gift too. Grandma might really enjoy a little help with her garden

Look at this list to make fun seed tape with kids:
Assorted seeds
Toilet paper
All-purpose flour
Wooden craft stick
Water
A small bowl
Permanent marker
Ruler/measuring tape
Clear zippered bags
Tweezers


Seed tape can be used in small or large gardens, containers, or even cut into small pieces for seed starting pots.

12 Easy Seed Tape Steps With Kid
Pull out a length of toilet paper that is easy to work with, I recommend from 2' to 4' depending on your garden space. If your toilet paper is more than 1-ply you will want to separate each layer.
Use a sharpie to write the name of your plant carefully at the end of the roll so you don't get confused.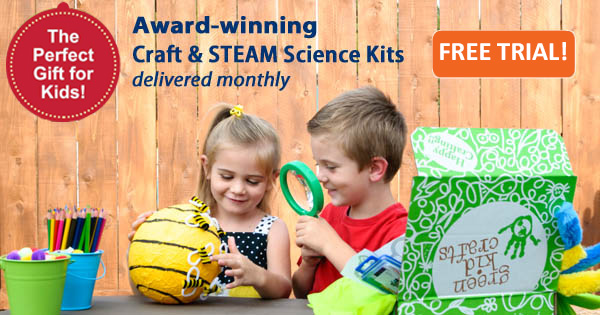 In a small bowl stir together just enough flour and water to create a sticky paste, it should be like a thick pudding. A couple of teaspoons of flour will go a long way.

Mark off spots for your seeds by making a dot with your sharpie on your lengths of toilet paper, this will depend on the recommended planting distance of the flowers or vegetables you are planting, you can find this information on the back of your seed packet. This is a great time to include some math in your child's activity, have them use a ruler to mark off the spaces.

Drip a bit of your paste on your mark using a craft stick.


Use your tweezers to drop a seed or two onto the paste dot, tape down gently.

Leave your paper out and allow the paste to dry completely, this is an important step, if you move to the next step before it's dry it will stick together and become a big unusable mess.

Once your paste is completely dry roll up your seed tape into a tidy little roll and place inside a plastic baggie, don't forget to use your sharpie to write the name of your plant on the baggie.


Gardening Activities for Kids
Store your seed tapes until ready to use!

When ready to plant you can use the entire length or trim them into smaller pieces, even a few squares for container gardening will work!
Dig a shallow trench in the prepared soil and unroll your seed tape, cover with a thin layer of soil, water well.
Remember to identify your rows with plant markers.
Turn this simple activity into a larger unit study by including some other activities that go along with it well and add a little "meat" to it.

11 Seed Tape Unit Study Ideas
One/ Track your planting from seed tape to harvest with a gardening journal.
Two/ Incorporate art by sketching your plants.
Three/ Work in some math by having your child draw out a square foot garden and filling in the plants you plan to grow.
Four/ Practice measurement by having them track the plant's growth with a ruler.
Five/ Purchase a rain gauge and track the rain for the season on a simple bar graph.
Six/ Use leftover seeds for a seed sorting activity. Look at my tips here for Easy Seed and Gardening Unit Study for Kids (Middle – Upper Elementary)
Seven/ Create a garden budget and have your child compare prices and help choose plants and other items needed to fit in the budget.
Eight/ Make plant markers for art and writing practice.
Nine/ Check out books from the library about seeds and planting, I have a list of suggestions below!





Ten/ Draw and label the parts of a seed.
Eleven/ Photograph your plant from seed to harvest and create a book.
Seed Tape Science Words
You can use the following words for vocabulary, spelling, copy work, and journal starters.
Angiosperms- Flowering plants.
Gymnosperms-Non-flowering plants.
Tuber- Thickened underground part of the stem.
Rhizome- A horizontal underground stem with lateral shoots and roots.
Corm-Short swollen underground plant stem.
Bulb- An underground storage organ with a short stem and fleshy scale leaves.
Germination- When a seed begins to develop after dormancy.
Bud- Flower or plant that is beginning to bloom
Seedling- A young plant, mostly raised from seed and not cuttings.
Seed Coat- Protective outer coat of a seed.

You'll also love these other fun activities: