Go Ahead and Make a Mistake: Homeschool Without Fear
Perfectionism somehow has been linked to excellence altthough they are completely different concepts.
Unintentionally, some homeschoolers feel that homeschooling is about making all the right decisions.
Messing our kids up for life can be a paralyzing and harder to shake for some homeschoolers than others.
Well, guess what? It's okay. Go ahead and make a mistake. It's the expectation of perfectionism that is the burden, not making a mistake.
The first of my many big homeschool mistakes was choosing the wrong reading program for Mr. Senior 2013.
Tears and the ugly cry followed. You know the kind of cry that is uncontrollable where you don't want anybody to know that you can still cry like a baby.
However, after the ugly cry stopped, I could face constructive self-criticism that I wasn't the excellent teacher I thought I was. It was a huge eye opener.
As I sat down wondering if I had messed my first homeschooled kid up for life, I realized then that my first mistake was like a huge exhale and really a relief. Wait, this wasn't about me, my ego or my intelligence. It is about finding what is the best for my children.
The buildup to my homeschool mistake was far worse than actually the great big blunder.
How To Go from Stuck to Unstoppable
Instead of making me want to quit though, what I learned was that I knew deep down that mistakes were going to happen.
Who was I kidding? I am not into homeschooling by perfect parents. I am far from that.
To take that mindset one step further, as I examined my homeschool fears, I knew that to survive homeschooling I had to let go of my perfectionist tendencies.
Facing the fact that perfectionism is an ugly tendency is a giant first step in letting go of homeschool fear.
Perfectionist homeschoolers can be so busy or so they tell themselves that when in fact it's procrastination because they want to find the perfect (?????) insert here: math, reading, history or whatever curriculum.
It didn't mean that I had to let go of my standard of excellence in teaching reading, but I had to learn something from it.
Releasing the fear and facing a mistake dead on didn't make my knees crumble, but it did make me stronger.
Mistakes are stepping stones to progress.

Not wanting to homeschool with constant stress because a perfectionist attitude makes me constantly wanting something better and bigger, I know accepting best, even mistakes meant that I was on the road to homeschool progress.
Learning from the mistake and now knowing what to choose or not choose whether it was a reading program or activity outside the house enriched my homeschool journey.
My mistakes moved me from novice to empowered educator. Look at my tips in my article, From Struggling Homeschooler to Empowered Educator.
Too, I have never wanted to be the kind of person who is wounded by criticism, let alone be that type of homeschool teacher.
Constructive criticism is part of making a mistake and being a novice. It is part of growing as a seasoned homeschooler.
When Teaching is Infectious and Contagious
Not only does making a homeschool mistake make you stronger, but it gives you empathy for other homeschoolers who are struggling.
It's true that I can't even start to be an awesome teacher unless I learn first from my mistakes and then help others.
Homeschooling is not for cowards or the faint-hearted because it takes courage to learn from the mistake and not make the same mistake again.
Removing the fear of a mistake or perfectionism allows room for excellence to grow in our homeschool journey.
Don't let fear breed, cripple, poison, and paralyze your homeschool day.
Make a mistake and feel the freedom of guilt and fear unburdened. Progress is just a few tiny steps away.
What homeschool mistakes have you made that set you on the road to an empowered educator?
Hugs and love ya,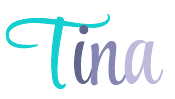 P.S. My homeschooled child, Mr. Senior 2013 that I knew I was going to ruin for life not only reads well as a young adult, but has a passion for reading. It is a toss up between how many books he and I hoard collect.
Update: Did I mention he has graduated homeschool (along with 2 more kids) and has moved on into successfully being an adult? Did I also mention HOW GRATEFUL he is to us as his parents that we did not give up homeschooling. No better gift ever have I had.
Also, look at:
Follow Both of My Pinterest Accounts too for more homeschool fortitude.
Visit Tina Robertson's profile on Pinterest.
Visit Tinas Dynamic Homeschool 's profile on Pinterest.