We started our next unit study, which is Marco Polo and a study of the Mongolian Empire.
It seems like history books are sometimes focused so much on the conquest of Alexander the Great and don't realize that Genghis Khan created an empire from China to the Adriatic Sea in Europe. Massive and impressive!
Creating a mythological map for our Marco Polo unit study was just the perfect start to exploring this empire.
I really don't teach myth when we do history, but just introduce it to the boys.
This was such a perfect time to talk about the myths that existed in the time of Marco Polo because basically the world was unexplored.
They had parts charted like Africa and then because Marco Polo lived in Venice, he was familiar with the Mediterranean Sea and then the rest of the world was unknown.
Hands-on History: Mythological Map – Marco Polo Unit Study
Some of the mapmakers would put warning signs on maps and fill them with mythological creatures because the land was uncharted territory and they thought the rest of the world was filled with dragons and such.
Of course Tiny thought this was way beyond cool and I found the activity to create a mythological map in the book Marco Polo for Kids: His Marvelous Journey to China, 21 Activities (For Kids series) which sparked our creativity.
Look at this short list of materials needed to create this fun and aged map.
Paper size of your choice. We had regular old paper.
Permanent Marker
Coffee and coffee grounds
here.
Have those things in your house?
Another reason why this is such a fun project is that there was very little known of the world and so most of the map can be made up from imagination.
A short geography project is a win-win. No moaning when mapping out mythological and unexplored areas.
Tiny just drew Africa, labeled the Mediterranean Sea and filled in the rest with creatures and monsters and added in his own warning.
I grabbed some left over coffee and a soft rag.
Next, he crumpled up the page and wadded it up real good (he loved that part) and laid it back out again. This helps it to look worn.
The coffee grounds were a must too.
He add in a few of those over some holes he made on the map and it started to take shape. We both wished he had added a bit more coffee grounds over it to mimic aged spots.
Then he took his soft rag and used the old coffee to soak  the map.
Be careful to not tear the page, though you do want some of the edges torn. Add a few torn edges.
Then I stuck it in the oven on the lowest heat and dried it for about 5 minutes.  Take it out and be careful because now you have an old and brittle map.

Here are a couple of other books, we have for this unit study too that we will be using.


We can't wait to do our next hands-on activity and oh yes, I have printables coming on this unit study too! Have you studied about Marco Polo yet?
Hugs and love ya,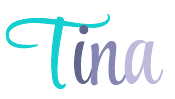 Marco Polo Unit Study, Lapbook, and Hands-on Ideas

Also check out:
Easy Hands on Homeschooling Ideas When You're Not the Bomb Mom