Knights and castles make for a fascinating study of the medieval times. However, many other topics and vocabulary words can make it hard and well, flat out boring to study this time period.
Getting lost in the medieval world where definitions of words and topics are not things that you or your children hear and speak everyday can make you feel like you're sinking when you start studying about them.
Medieval Homeschool History – 4 Surefire Ways to Beat a Boring Study
Today, I am sharing 4 surefire ways to beat a boring study that have worked for me when we studied this topic before and how I will be incorporating them again when we study medieval homeschool history next.
By the way, can you guess which topic we will be moving on to after our study of Lewis and Clark?
We are excited to move on to medieval history and we will be using Beautiful Feet because you know I love their books and how they give a framework to guide you in the study.
However, I also love Beautiful Feet because they fit my criteria needed to complete a meaty and fun history unit study.
Take a look at these 4 things to include when studying medieval history.
1. LIVING BOOKS.
Living books are a must-have to cover history eras, which may be hard or boring to explain.
Too, when studying history where there may be fewer primary resources, fictional history can stir a child to think about the "what if".
Teaching facts and making a story relevant to current life is the advantage of living books. Mix in fictional history and your child's curiosity is sparked.
I love the living books used in Beautiful Feet's medieval history study because reading about King Arthur, Robin Hood and Beowulf draw my boys into thinking what it would be like to live back in those times.
That is the beginning to expanding on subjects that are important, like inventing the first printing press, which may or may not interest your children.

2. HANDS-ON HISTORY.
My second must-have or must-do when studying time periods that are difficult to understand is to add hands-on projects. Hands-on history hooks a kid on a topic they'll remember on into adulthood.
They not only make a subject come to life, but motivate a kid to keep digging into deeper topics. Take a look at 10 Ways to Hook Homeschooled Kids On History.
3. VOCABULARY WORDS DEFINED.
Vocabulary words are normally better understood and defined when they are read in a book because it helps your kids to understand their relevance.
That is still important when studying the ancients or medieval, but because of how archaic the language can be, I find that defining vocabulary words separately too is absolutely necessary to making the meaning clear.
I don't believe in a long drawn out process that takes away from whatever it is your kids are learning at the moment. Narration is a perfect tool to incorporate at this point.
Writing them down helps to reinforce them too so that your kids don't get lost in the out of date language.
4. MAPPING AND GEOGRAPHY.
Lastly, geography is important to visualizing the medieval world.
Then, a connection can be made to the modern world. Geographical boundaries and names can change, but land forms can stand the test of time for a much longer period.
When a child sees where events take place at, then maps become not just a boring paper with names to memorize, but a picture from that time period. It's easier to understand how the environment affected the way people thought and felt at that time.
Living books, hands-on history, out of date words defined and geography are four surefire ways to beat a boring study about medieval history.
You'll love the literature lists put together by Beautiful Feet. They are my go to place for guides and literature.
I can't wait to get started with our unit study.
What do you like to include in your study of medieval history?
Hugs and love ya,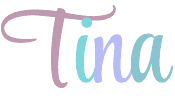 Also, look at how we used Beautiful Feet before in When We Used Beautiful Feet Books as our History Spine and also look at How to Use a History Spine to Build Your Study of History.