Seizing the moment or in this case the year, the leap year, we took a rabbit trail off our unit study to look up a few websites and read about the leap year. Today, in learn about leap year free notebooking page, I rounded up a few websites to learn about why a leap year was started.
Can you believe poof in 4 years how your homeschool and kids will change? Anyway, the subject this month is too cool to pass over, so we took a day today to dig in and learn about it.
Look at few facts to think about or research:
February normally has 28 days.
Every fourth year, February has 29 days.
The fourth year is called a Leap Year.
When did the practice of adding leap year begin?
What is significant about 1582?
How do you keep track of your birth day if you're born on February 29?
What are the differences between the Gregorian and Julian calendars and why it matters?
Look at these free downloads and background information:
Hugs and love ya,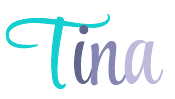 Don't forget to follow BOTH of my Pinterest accounts for more AWESOME pins.
Visit Tina Robertson's profile on Pinterest.