What better way to celebrate the uniqueness of our skin than to learn more about our unique fingerprints and palm prints? Fingerprint science and palm print science is easy.
(The truth is, this activity can easily be completed as a fun scientific study, completely independent of the human body. It stands alone as its own little mini-unit.)
As part of our study of the human body, we began a unit on organ systems this month. My son was shocked to learn that the body's largest organ is our skin!
After spending some time learning basic facts about our skin, I decided it was time for a little extra, hands-on fun.

Hands-On Science: Fingerprint and Palm Print Study
What you'll need for this activity:
Fingerprint Collection and Observation
Because my son was excited to get started with the messy part, we began with the fingerprint collection and observation portion of the activity.
Here's how we got one of his thumbprints to observe:
Scribble back and forth with a pencil on the index card or cardstock. You should do this until there is a thick layer of pencil on the sheet.

Have your child firmly place his thumb onto the pencil markings, being careful not to move once his thumb is on the card.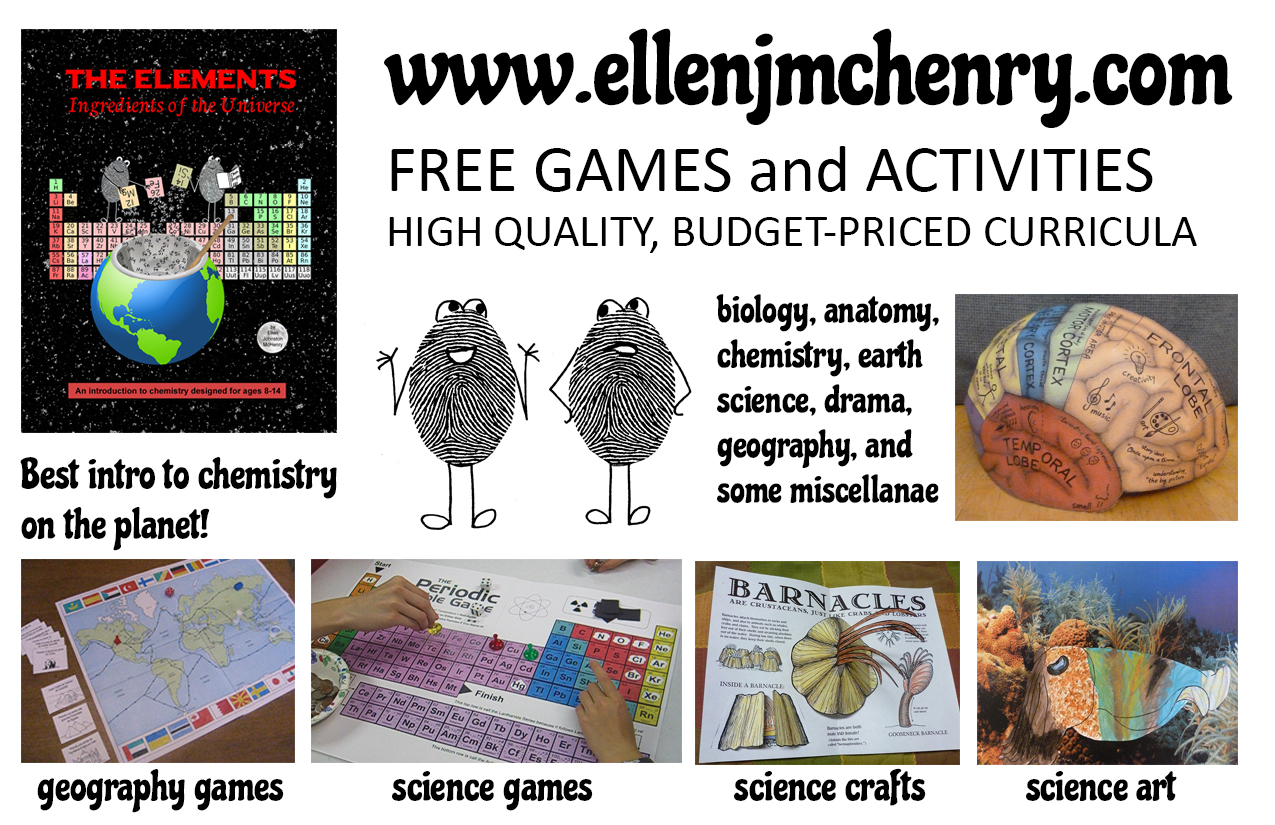 Once your child has carefully lifted his thumb off the penciled area, take a piece of tape and stick it to the "dirty" area of your child's thumb.

Carefully lift off the tape and stick it to the appropriate area on the Fingerprint Study Notebooking Page.

Once the tape is affixed to the white backdrop of the page, your child will easily be able to observe and discuss her findings.
Interesting Facts We Learned About Fingerprints
Fingerprints stay the same over our lifetime, no matter how much our fingers grow.
The only way to change a fingerprint is through surgery, injury or diseases of the skin.
No two fingerprints have ever been found alike in many billions of human and automated computer comparisons.
Even with the discovery of DNA, fingerprints remain the primary source of criminal identification around the world.
The first noted examples of fingerprints being used for identification are from Ancient Rome. Fingerprints were used in business transactions, the way we use signatures today.
Palm Print Tracing and Observation
Depending on your child's stamina, this portion of the activity can be done the same day as the fingerprint study, or completed later in the week.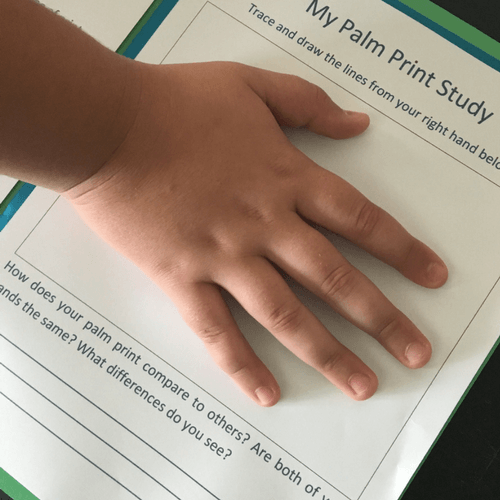 Trace your child's hand in the labeled section of the Palm Print Study Notebooking Page.
Have your child observe and record (draw) the lines they see on their actual palm, on the traced version.

Observe, discuss and record your findings.
Interesting Facts We Learned About Palm Prints
Palm prints were used in Ancient China as part of crime scene investigation as early as 200 BC.
Palm prints are as unique as fingerprints when the entire palm is able to be studied and analyzed.
Moms love having their baby's handprints from when they are born. (My son included this one!)

Overall, this activity produced a ton of conversation between my son and I, both about the science of skin and the forensic science behind crime scene investigations. This activity can be scaled back for younger learners, but as is, it worked perfectly for my 12-year old.
Looking for more fun science activities? Try these hands-on lessons!