Homeschooling high school can be a scary time, but I created forms that helped me to successfully graduate two of my children and put some of my fears to rest. Today, in sharing free homeschool high school planning forms, I am sharing a much needed update to that form and sharing a tip or two when planning so that you too can see how easy peazy homeschooling high school can be.


No-Fail Homeschool High School Tricks
I used my original high school planning forms found here on STEP 5a of my free 7 Step Homeschool Planner. It saved me countless hours of stress because I could plan.
Try to remember too that planning sheets are just that, a plan and not what will probably end up being the final goals.
Life will affect how you and your teen think, your teen will grow into a young man or lady, complete with very strong feelings of what they want to do and the job market and college scene will change.
However, it is better to plan because it gives you goals to shoot for and I find that putting my plans down in writing cements what we are aiming for.
For this year, I also stuck my editable high school transcript in my planner because it is my blue print of what I am looking for Tiny to do.
By the way, I did that for each year when I had a son reach the high school years.
I would add the transcript and carry the credits from the previous year. Since it's editable, I updated it and added it to my planner and a few years I wrote my thoughts right on it.
Look at these 3 easy tips to remember too as you kick off the high school years.
Though you may start off doing most of the planning, your teen needs to be involved more so now in the planning. It's not that he will have so much feedback about what to do, but you are training him to see this as his responsibility.
Also, remember when you include another person, it means you need to be flexible and not insist on everything you want for high school. You are molding your teen to be a unique individual, not a miniature you. (I know, hard to remember because you are spectacularly awesome and they are part of you, but you want your teen to find their awesome, unique self.)
Don't go overboard and step back from all supervising. There comes a point when you feel like you don't recognize your child and that is because they look like a grown man or woman walking around in your house. They may be pretty independent by now too. Remember, they are not grown yet and more than ever now needs your supervision more closely.
Focus on the end because it comes faster than you want it to and you'll be planning an awesome graduation party. Read my 10 days of How to Plan a Graduation Party.
Don't forget to check out my blog category for tips on homeschooling teens.
Hugs and love ya,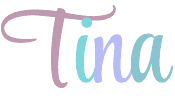 Don't forget to follow BOTH of my Pinterest accounts for more AWESOME pins.
Visit Tina Robertson's profile on Pinterest.