This list of 41 easy hands-on faith-neutral science activities for kids is not only fun, but simple to do at home. These awesome activities for kids can be used in multiple ways.
Look at these 4 ways on how to use these quick hands-on faith-neutral science activities.
If you're homeschooling for faith-based reasons you want to add your own science worldview. Doing faith-neutral science activities doesn't mean you need to leave your faith checked at the door; it does mean you can add your family's values to an activity. Whether you homeschool for faith-based reasons or you're a secular homeschooler, you can use these activities;
To respect a multitude of beliefs if you're teaching a co-op, it's best to have on hand science activities that all kids can do regardless of belief or lack of it;
Because activities don't have to be complicated, these are ideas you can do at home with little prep; and
Last, but not least, the BEST list of ideas always comes from educators like us using what we have in our home or things we can purchase easily at the local store.

Faith-Neutral Science Activities For Kids
So these ideas comes from the brilliant and creative homeschool moms in my Facebook Group. (Yes, I'm biased). Hats off to them for being awesome home educators.

1. Check the Accuracy of the 5 Second Rule.
You need three petri dishes and gummy bears. Test the idea that if you pick up food from the floor before 5 seconds would it have bacteria.
One dish is labeled as the bacteria of a gummy bear which didn't touch the floor, one for a gummy bear which was on the floor for 5 seconds, and one that was on the floor for a minute.
Put the dishes away for a week and check the results. How to test the results? After 3 days my son checked it and using a marker he circled areas where bacteria was growing and then checked again after a week.

2. Compare Transparency, Translucency, and Opacity.
Paint mason jars with a mixture of white glue and food coloring (or paint). When you put a light inside, you can see how opaque or translucent the jar is.
3. Learn about Aerodynamics.
We rolled old socks into balls and threw them around. Then, we compared the looser sock balls, tighter sock balls, and tried an unrolled sock. We talked about aerodynamics, then threw some more socks!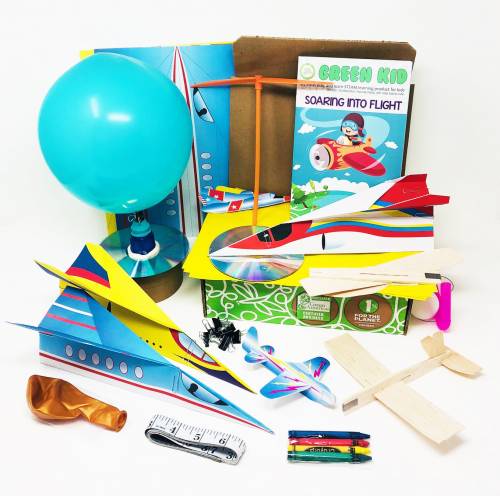 4. Make a Fraction Salad.
Science includes math. So when you study fractions make a fraction salad. Cut grapes in halves, apples in quarters, and bananas in sixths (or eighths, depending on the size of the fruit). Then we ate it!
5. Growing Ivory Soap Science.
Microwave Ivory soap for about a minute or stop every few seconds so your kids see the changes in the soap. Discuss air pockets. Microwave another bar to compare to see why Ivory soap expands and why it's lighter.
Science Activities For Kids
6. Investigate Condensation.
Review the terms condensation, precipitation, and evaporation. Condensation is harder to understand and to see. So place a pea seed in a jar with lid and moisten cotton balls. Watch the pea sprout with the condensation built up inside.
7. Build a DIY Easy Bird Feeder.
You can use many things to build feeders, but we loved using left over pumpkin halves to build feeders in the fall.
Look at this other post How to Make Easy DIY Bird Feeders.
8. Science Art – Make Pressed and Painted Leaves.
After leaves fall from trees, press, then paint underside of leaves and make prints on canvas.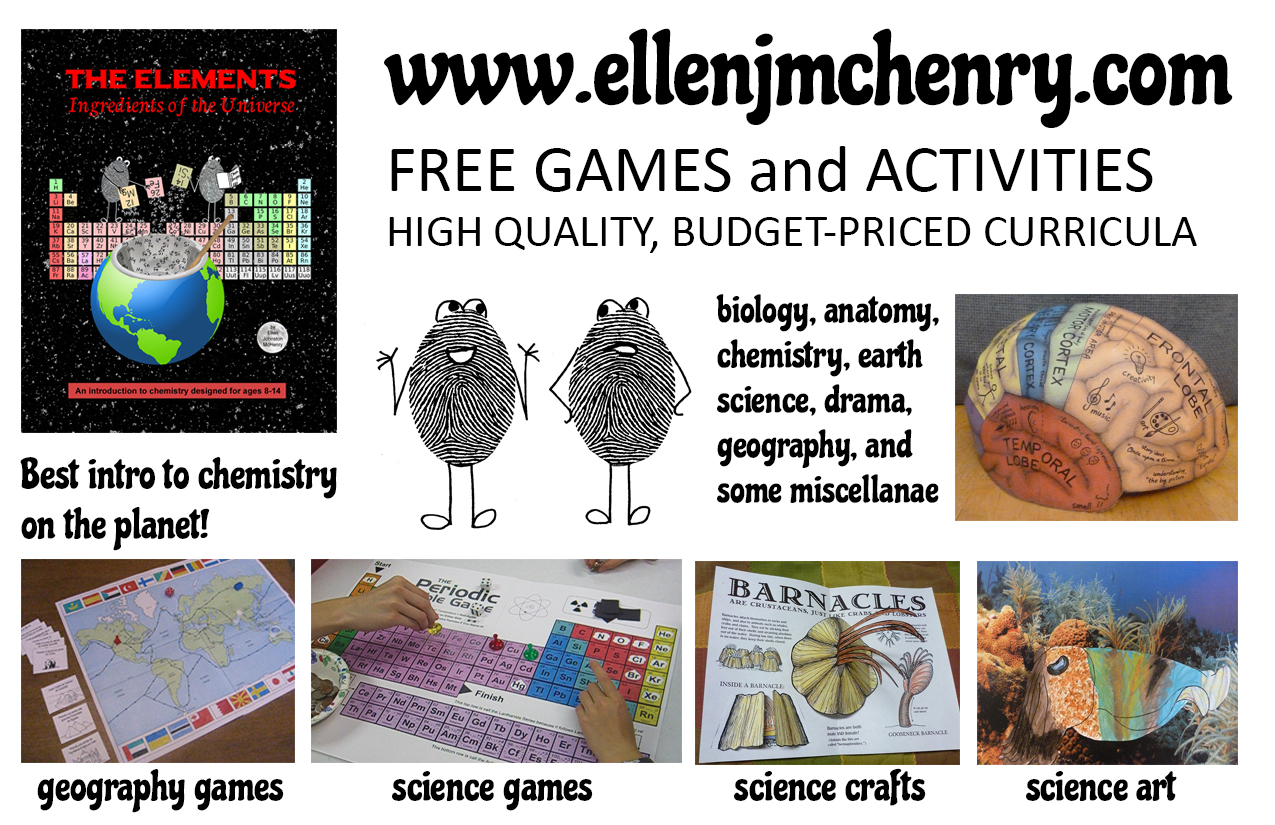 9. Sprout a Sweet Potato.
Sprout a sweet potato is easy fun science or just to have some pretty green in your house at the time of the year when all plants seem to die.
10. Learn About Patterns – Perler Beads Creations.
Make easy patterns while learning about them or create themed ones like Minecraft using the Fun-Schooling Book.
Use Perler Beads to make your creations for any science topic or a science fiction creation.
Hands-on Science at Home
11. Learn about traction.
You need leftover boxes from your Amazon orders or any box will do, but normally we have plenty of empty Amazon boxes.
Make two easy ramps with your leftover Amazon and run toy cars down them.
Then, try sticking different things to the surfaces to create traction for the cars, like sandpaper, bubble wrap, whatever you have in the house. This is a quick and easy quick play to learn about ramps, speed, and different effects the surface provides.
12. What Affect Different Liquids has on Items?
Take gummy bears and put then in different liquids to see how it would effect them.
We used vinegar, salt water, baking soda, coke, water and just plain water. Compare the fun results.
13. Edible Math Graphing.
Use a bag of skittles (preferable big so you have enough to eat afterwards) and separate by color. Graph the results. Eat, enjoy and repeat. (oops with another bag)
Also, look at 25 Creative and Tasty Edible Math Activities That Keep Learning Fun.
14. Understand Dissolving.
Put salt in warm water and cold water and determine which ones dissolves more of the salt and why.
Faith-Neutral Science Ideas
15. Learn about Yeast and How It Produces Gas.
Make home made pizza dough and individual pizzas.
Learn about yeast and the gas production that causes it to rise while enjoying the end results and the different flavors of pizza.
16. Dissect Owl Pellets.

Easy science. Grab a kit and read a book about food chains to round out the experience.
17. Diorama of the Planets or 18. Diorama of Different Habitats.
Whether you use styrofoam balls, wood. or paper mache this is a fun project. Another idea is to make a mobile of the planets.
If you do habitats you can easily use what you have in the house and do one for the tundra, rainforest, and a desert.
Look at these fun and free printable planets and here is a printable to create a coral reef diorama , an Arctic polar animals diorama, an Amazon Jungle or Rainforest Animals, a Dinosaur habitat, and make Native American homes.

19. Grow (attempt) Celery.
Growing celery from the stumpbutt of one bought from the store can be fun even if it's a fail.
Science is about attempting a variety of activities. Kids learn about what not to do in science. The celery did not grow, but the kids learned why to not over water vegetables.
Best Hands-On Science Activities
20. Make an Outline of the Human body and Add a Few Organs.

For younger kids make an outline of the human body and then have your older kids learn where body organs go.
Here is a link for the free printable organs.
21. Why do Leaves Change Color?
We looked at why leaves change color by soaking leaves in methylated spirit (denatured alcohol) which drew out the green (chlorophyll) and left the other colors.

22. Practical Math Using the Iditarod
Make a litter of sled dog puppies (socks filled with rice) to study the Iditarod.
Practice math by weighing your puppies (sometimes adding or removing rice), calculating food amounts, etc.
Also learn how dog sled pups are named. Make beef stew and serve in (brand new and washed) dog bowls and watch Sled Dog.
23. Make an easy spinal cord.
Make the spinal cord out of penne pasta and gummi rings, the pasta being the vertebrae and the gummi rings the disks.

24. Engineering Challenge.
Do an engineering challenge to build a shelter with materials you find.

25. Nature Observing.
Look for evidence of insects and animals. Read about habitats and trees in your local area, then take a nature hike.
26. Experiment with a resister to electricity.
Experiment with an electricity kit.

We determined that the current reduces when you add a resistor so the light bulb will be dimmer. We also added a fan to a circuit.


Homeschool Science Activities
27. Glow Germ Experiment.
This is a fun one to do in a co-op or with siblings. Click here to read about how to do the glo germ activity.
28. Learn about Capillary Action.
We explained capillary action by cutting celery stalks at the bottom and putting them in containers with food dye. After a few hours if you cut the stalk you could see the food dye had been drawn up, Then, after a day or so the leaves were showing the food dye.
29. Apple science.
Cut open a few different apples and inspect the seeds. Learn about how the number of seeds directly correlates with the pollination of the apples which of course will lead us into a study on pollination.
30. Understand about blubber.
Learning about the Arctic and Antarctica are doing a blubber hand. You insert one hand in ice water with just a glove or ziplock bag and the second hand is immersed in shortening (blubber) before put in cold water. The kids can compare the difference with the blubber.
31. Dissect a Shark.
Fun Science at Home
32. Make bouncy eggs.
Make bouncing eggs by soaking eggs in vinegar for three days.
The calcium of the eggshell will dissolve and leave the membrane of the egg which will be bouncy. This will be to demonstrate the effect of acid on minerals like calcium.
33. Learn about weight and floating.
Make boats out of tin foil and weigh them. Make a note. Then find things around the house and weigh them before putting them in the boat, again taking note.
Find things like pennies, paper clips and small toys. Make it a challenge by the winner being whoever gets the most things in their boat without it sinking. They can draw pictures in their science journals too.
34. Chemical reactions.
Use silly putty to show chemical reactions. Look at these activities for silly putty and then click here to learn about the chemical reactions.
35. Color of Leaves.
Pick up leaves and examine them with a magnifying glass.
36. Make balloon operated cars.
Here is a fun video lesson to watch on how to make an easy balloon operated car.
Science to Do at Home

37. Study Arthropods.
Finish your unit with an Arthropod scavenger hunt! Kids use a scavenger hunt to find certain arthropods, take pictures of them, and then create a beautiful power point presentation as their final assessment.
38. Make a tree book.
Put together a book on trees. This is a great activity if you have a ton of trees around. Go on a leaf hunt. Then iron them in wax paper and look up each leaf and write facts about them.
Put the wax paper in plastic sleeves and put them in a notebook and keep it as a keepsake to look at all year round to remind us of the different and beautiful trees we have around us.
39. Composting.
You get short term and long term benefits from this hands-on idea. Composting is quick to set up, but you do have to wait a few years to eventually get new dirt.
40. How does drag work?
Make paper airplanes. Here is a link on how to make a paper airplane.
41. Make crystals.
Make crystals out of a solution and measured the temperature to start with, in the middle, and at the end.
Make different colors, discuss about geodes and how they form as well as other crystals like ice, salt, and sugar.
The best way to teach is hands-on and having these faith-neutral science kid's activities at your finger tips allows you to plan quickly with just a few things on hand.
What easy science ideas have you done?
Look at these other fun ideas you'll love:
Hugs and love ya,