It sounds a bit insane, but this has been the easiest and hardest lapbook we have ever done.
On the one hand it took us twice as long to complete The Trail of Tears lapbook because when we arrived here in Ecuador we had nada. No school supplies, no file folders and not even scissors.
It has been like an adventure every time we leave the house to find what we need and try to stock up a bit on school supplies. We now have the bare essentials.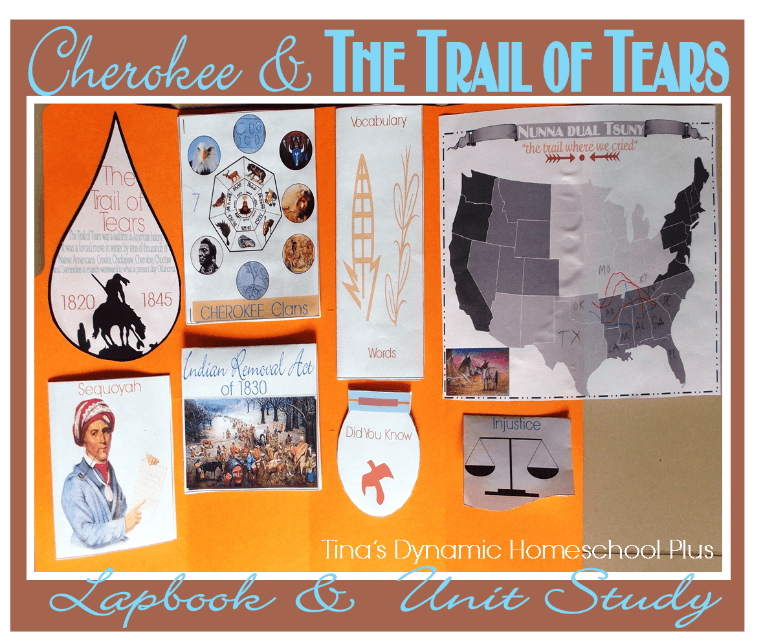 It has been easy though too because I knew we needed to get caught up on math and our composition, so I tried to make the lapbook as easy as possible for Tiny.
Too, we had to focus on reading. Basically after the move, we are behind, where I want to be anyway, in all subjects.
But again, I didn't expect an international move to not interrupt our schedule. Taking our time to complete this lapbook about the Cherokee and The Trail of Tears was just the pizazz we needed to get back into our groove after moving.
I am glad to be able to finish it up before the end of the year. So today, I have the rest of the minibooks for you.
We read about Sequoyah and his contribution to the Cherokee language and how his people viewed him. Like most of my minibooks, you can use the information we added or use your own research.

I try to provide some information always on the minibooks to help in case you have made more lesson plans than you have time at the moment. It happens to all of us so I like minibooks that are easy to put together.
Download Here Sequoyah minibook.
Then we did an easy Did You Know minibook. Tiny wanted to take a bunny trail off this unit study to talk about Davy Crockett because he was against the Indian Removal Act.
Normally, we would venture away from our topic, but this time we stuck to it because we had such a long stretch of time in finishing it.

Download here Did You Know Minibook.
This next minibook was one I wanted Tiny to do so he could think about the injustices in the world today and to read about the Bible's view on it.

The terrible injustice done to all the civilized tribes at that time should touch any heart young and old and this gives your child a chance to voice his opinion on it.
Download here What is Injustice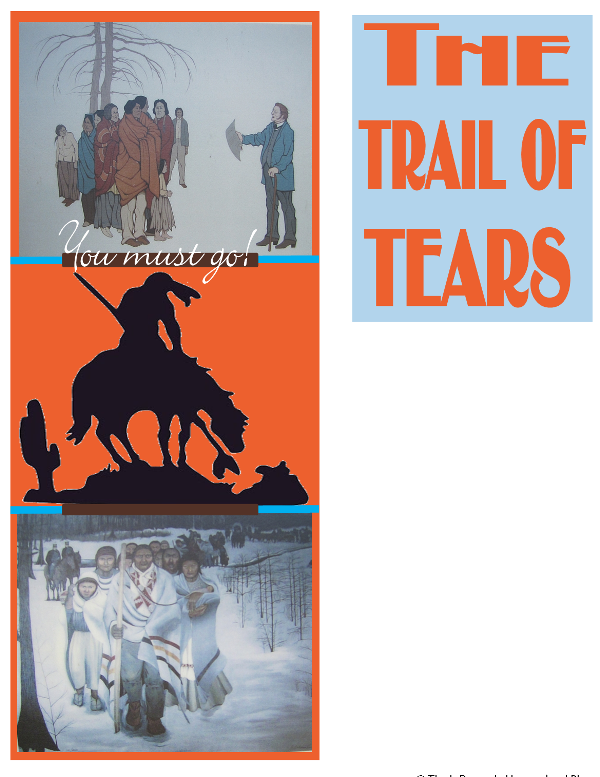 Then I made a few pieces to decorate the front of the lapbook.
Tiny used part of it and the other part of his lapbook, he chose a picture of a Cherokee chief to color.
There are some beautiful free pictures to color that are not babyish found on First People and that is where we got this picture.

Grab the rest of the minibooks and resources below for the Free Trail of Tears Lapbook & Unit Study.

Hugs and love ya,