If you shine in the morning, then by the afternoon you may have a case of the DB (dropsy butt . . . okay, okay). It has happened in my house more times than I care to confess about. But out of that struggle, I have learned a few tips to help you squeeze out a bit more of homeschooling in the afternoon when everyone is ready to quit.
Look at these 4 cures for the afternoon slumps when homeschooling.
One| Take lunch earlier.
It's a little insider tip about my family, but we eat lunch early more days than we do close to noon. Normally by about 11:00 a.m, we are ready for lunch.
How does this help with our afternoon slump?
It shifts our whole day because by the time we finish eating and rest up a bit, we are ready to get started back to school just past noon instead of closer to 1:30.
We are able to get another hour and half in the afternoon without feeling the afternoon blahs.
The Secret to Finding Peace
One unexpected advantage of eating lunch early is that you can have fast, but delicious meals like a fruit smoothie. I have shared more than one picture with you of us drinking our smoothing in one hand while doing school with the other.



Knowing we are going to eat lunch within a few short hours, our breakfast can be simple. Check out my tips at my article, 5 Easy and Quick Breakfasts Kids Will Eat (Grab the Egg McMuffin Recipe).
I like having the flexibility of starting our day right away, eating lunch early and adding in another hour or two of school after lunch.
Two|Break down hands-on activities into manageable parts.
Then, many years I wouldn't even have the energy needed to push myself to do hands-on activities in the afternoon because my day was so busy. Science and history is what my boys looked forward to most in the day and I was exhausted by the afternoon.
I regret many times not doing hands-on because I didn't plan my day for those slumps in the afternoon.
One tip that did help me was to break hands-on activities into two afternoons. I would take just one corner of the house if we didn't have a school room and leave all our supplies out instead of putting them away.
Putting them away to only get the right back out the next day exhausted me too. If we could, we would just leave half-baked projects on the table because it made easier to sit back down the next afternoon.
Also, I learned that be doing history and science on back to back days, we could slow down and savor our afternoon.
Three|Tackle important stuff first in the morning.
I know my kids have their favorite subjects they want to work on first thing in the morning, but I made sure they worked first on things that took the most mental energy (for me). When my kids needed help, I am my freshest in the morning.
When we got behind on hands-on activities, I make sure we start off the day with a hands-on project and save the afternoon for a family read aloud.
Four| Move.
I have read that exercising is usually done best in the morning, but I am stingy with my morning time because it has always been the best time of the day for me.
That is the time my thoughts flow, I read and otherwise enjoy the slow quiet time to rejuvenate. Making time to put valuable things that I put into my mind is just as important to me as the time I try to find for my physical health too.
I have found that moving when I am mentally tired has been of way more benefit for me and my family.
I have a walking trail within walking distance of where we live and just getting out the house in the afternoon helps me to get my energy level back up. It has made our time for afternoons something that we look forward too.
There are many ways to break up the afternoon slumps when homeschooling but these basic 4 cures have been tried and trued for us.
How do you get past the afternoon slumps?
Check out these other go to tips!
Homeschool Quitters, Dropouts and Wimps (Want to Join Me?)
How to Make Yourself a Morning Person When Homeschooling (Do You Really Need to Wait until the Afternoon to Homeschool?)
How to Create a Homeschool Schedule that You Can Stick To
Hugs and love ya,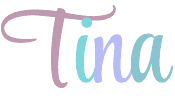 Don't forget to follow BOTH of my Pinterest accounts for more AWESOME pins.
Visit Tina Robertson's profile on Pinterest.

Visit Tinas Dynamic Homeschool 's profile on Pinterest.