I'm excited today to share 100 Ways to Organize Kids. When we share learning and living spaces, it's difficult to say the least to keep the clutter corralled.
Too, it's easier to train our kids from the time they can toddle to learn to put away their things than it is to wait until they are teens to develop the love of organizing.
Also, we need to provide kids a place to put away all their things.
The dreaded words of go clean your room do not have to be followed by moans and sighs because we have taken time to teach them where all their things do belong.
So, I have divided this page out by the troubled areas in organizing kids' spaces so that you can grab a few tips that will make our organization efforts count!

General Tips for Organizing Kids
Chore Charts
DIY Organizing Tips and Projects for Kids
DIY Homeschool Organizing With Duct Tape
DIY Cookie Sheet Chore Charts
DIY Caddy with Duct Tape & Empty Cartons for School Supplies
Organizing Kids' Art & Crafts Supplies
Get Organized: Kid's Art Supplies
5 Minute Art Display
Organizing Craft Supplies with what's already in your house
10 Best Ways To Organize Art Supplies
3 STEPS TO CREATE AN ART CADDY FOR KIDS
Organizing Kids' Books
Organizing Children's Books
17 Creative Book Storage Ideas When You Homeschool
DIY Wall Book Display + 12 More Kid's Book Storage Ideas
Organizing Children's Books
Organizing Kids' Clothes
How To Stop Folding Your Kid's Laundry (And Keep Your Sanity)
The Organized Clothing Challenge
10 Steps to Organize Your Child's Clothes, Shoes, and Outerwear
Organizing Kids' Closets
Tips on Organizing Kids Closets
Organized Nursery Closet
Home Sweet Home on a Budget: Organizing Kids' Closets
Young Kid Closet and Organization
7 Tips for Organizing a Shared Closet for Kids
How to Organize a Kid's Closet
Organizing Kids' Toys Inside the House and Out
Garage Outdoor Toy Organization
15 Ways to Organize Kids' Toys
Car Hacks, Tricks and Tips for Families
DIY Colorful Display for Toys
58 Genius Toy Storage Ideas & Organization Hacks for Your Kids' Room
Top 10 Inspirational DIY Toy Storage Ideas
How To Clean Outdoor Toys
Smart Storage Ideas for Kids Toys + DIY LEGO Storage
Wood Crate Toy Storage
How to Organize Kids Puzzles
Using Storage Bins to Organize Kids' Games
Organizing Kids to Clean
Get Your Kids to Clean Up Without a Fight
How I Get My Kids to Clean Their Room
Chore Sticks: A Child-Friendly Approach To Chores
Fun Method For Cleaning a Bedroom
How to keep the car clean with kids
Cleaning With Kids

Organizing Kids' Learning Spaces
Homeschool Space
Our IKEA and Chalkboard Homeschool
10 Homeschool Learning Centers at Hodgepodge
Homeschool Rooms and Organization Ideas
How to Store Kid's School Papers
5 Days of Clever DIY Hacks for Your Homeschool Spaces
Baskets, Bins and Buckets for Homeschool Storage
ORGANIZING & STORING KIDS SCHOOLWORK & ART
Organize your Student's Day with Clipboard and Checklist
Organize your Homeschool Room with Washi Tape
How to Turn a House Into a Homeschool Space Part 1

Organizing Lesson Plans
Organizing Calendar Time
Organizing Kids' Living Spaces
Organizing with Kids – the Bathroom
The Organized Bedroom Challenge
Frugal Tips for Organizing Kids Rooms
How to Organize Kids' Bedrooms
How to Quadruple the Amount of Storage in Your Kids' Rooms
Organizing Kids' Medicines
Kitchen – Kiddie Cabinet
Bath Toy Storage Ideas To Keep Everything Clean & Organized
25 More Teenage Girl Room Decor Ideas
Children's Bedrooms in Small Spaces: Top Tips
Organize a Tween Room and Get Rid of Clutter
Organizing the Kids' Room Checklist
Organizing Kids' Planners and Notebooks
4 Easy Steps to Teach Your Child How to Use a Student Planner
Organizing Notebooks
KID MEMORY BINDERS: ORGANIZED AND EASY!
Organizing Teens
How can I help my teenager get organized?
Creating a College Binder Printables
Organizing Teens
Simple Ideas to Declutter Teen's Bedroom
Teen bedroom organization solutions
Getting Teens Organized to Write or Edit
Other: Free Kid's Printables
Printable for Kid's Learning Address and Phone Number
Workbox Station and Free Printables
Bathroom Rules Printable
Toy Label Organization Freebies
Pet Responsibility Chart
Free Hand Me Down Labels
Free Printable Kid's Password Labels

Look at these other tips you'll love:
Hugs and love ya,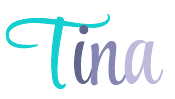 This blog hop is organized by iHomeschool Network, a collaboration of outstanding homeschool bloggers who connect with each other and with family-friendly companies in mutual beneficial projects.