When we used Beautiful Feet Books as our history spine, it came closest to what I feel teaching history should embrace.
Learning about history is not about dead people, but about bringing the past to life through events and the lives of people. Beautiful Feet Books uses that method and more particularly through their choice of living books.

Today, if I had to choose just one program, Beautiful Feet Books would be my top choice at any grade level. I used Beautiful Feet Books for a few years of high school with Mr. Senior 2013 and it refueled our love for history after having chosen a not so good program the prior year.
Mr. Awesome still uses their books for his required high school reading. We have used the Early American and World History and the Medieval History Sr. High levels.
The things I am fond about the most about Beautiful Feet Books are that:
The series of books that made us lap up our history time I have mentioned before are by Genevieve Foster.



Focusing on a famous character of the time period, in each of her books she weaves other events going on and other important characters living at the same same time of the famous character. One of the most beautiful features of the books is that line drawings of characters and events are in each section. Mr. Senior 2013 was so inspired by them that he started keeping a notebook and drew some of his events from history.
History Guides As Springboards
Events are folded in naturally and told like a story. No one at any age ever tires of an action packed story. Too, Genevieve Foster wrote the books in the forties and fifties, pre-politically correct times. Those kinds of books I hunt high and low to stock in our home.
Their philosophy in teaching history, which is that you don't have to use a chronological method for kids to make important connections was another draw for me. I was able to relax and realize that though the chronological method to teaching history benefited me at times, it was not the only way to teach history.
Their no fluff style of their manuals I also enjoy at this season of homeschooling. A few ideas on how to engage your child through notebooking, extra reading or a few extra assignments are assigned in the guide and that's it.
I like the fact they help you with planning middle school and high school by assigning credits. This was much help when planning high school credits.
I also liked seeing the overview of all the programs or scope and sequence.
However, some of the same things I am fond about the most may be the very things that might not work for you depending on what you are wanting to achieve this year.
Look at some of these things to consider.
The manuals are nothing more than a question/answer format. I prefer this style now in my homeschooling because I prefer always to add in my own content and to use the guide just as a guide. If you are looking for extensive help on fleshing out background information or hand holding, it is not found here. For us that year, it served us well because I expected Mr. Senior 2013 to do his own research if he didn't understand some background information. Too, Mr. Senior 2013 or Mr. Awesome really didn't follow the guide for reading assignments. They just read each day within out time schedule and at their pace and use the guide as self-checking.
It uses a more Charlotte Mason approach which is a more gentle approach to high school. At the high school level, some parents want more reading assignments. This gentle approach suited us because I wanted my sons to have reading assignments in our Bible material and language arts.
Some of the books that are used move fast and events change quickly. I feel a good reader would be able to keep up with the quick stepping pace of the books. However, a slower reader may get lost in how fast the books can change topics. It may require some research for background events. However, if your child keeps on reading past parts that don't make a complete picture at the moment, all of the main points soon are tied together. My sons used the guide to help them see the main points or events from the reading.
Middle school and high school though wasn't my first introduction to Beautiful Feet Books.
When I first started homeschooling, I did one elementary level, the Early American History, with Mr. Senior 2013 when he was in Kindergarten. Or I should say, I used the D'Aulaire books for our read aloud time. I absolutely savored our time together reading those books, but soon left Beautiful Feet Books because I was afraid of repeating a mistake.






At that time, I was attempting to move away from boxed curriculum after having failed miserably the first time in putting my curriculum together. So I was real cautious about laid out curriculum and didn't have enough experience to know that it had the gentle nature that I was fond of.
Little did I know then that I would be returning to Beautiful Feet years later, seasoned and with a lot more clarity about the way I wanted my sons to learn history. Too, I realized that Beautiful Feet Books had just the right amount of guidance that we wanted.
Fast forward to the high school years, Mr. Senior 2013 soaked up his high school years because he went down trails of history that he blazed as I once again used Beautiful Feet Books. One day he would focus on art and another day he wrote about mythical gods. None of this was assigned in Beautiful Feet Books, but it just served as a springboard to studying what he was interested in at the time.
I think your reader of history would love the books even if you didn't follow the guide and reading assignments like we did. Making it our course, we thoroughly enjoy this style of learning history and using Beautiful Feet Books as guides when we need them.
Hugs and love ya,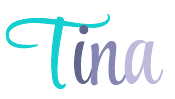 Want to read more?
Review of What Every Child Needs to Know About Western Civilization by BrimWood Press.
How to Use a History Spine to Build Your Study of History
When we used Notgrass World History as our History Spine
8 Ways to Teach Homeschool History Other Than Chronologically
Should Homeschool History Be Covered in Chronological Order?
When We Used Story of the World as our History Spine