Written by KT Brison at Lit Mama.
Spring is here, and that means most of us homeschooling mamas are getting out all our nature study materials, making notes, and organizing some fun educational activities to get our kids outside and learning some science (without them even realizing they are learning science).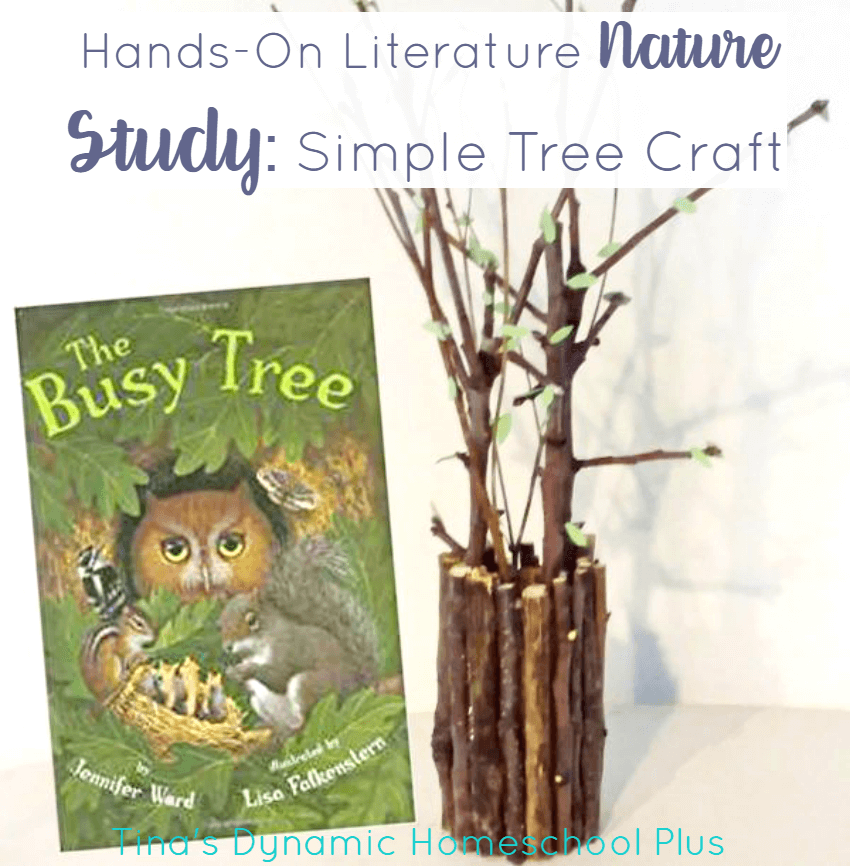 For us, the ultimate goal of nature study is to make science fun.  We've found that the best way to do that is to supplement with a picture book.
Hands-On Literature Nature Study With The Busy Tree
Using picture books for nature study
Using a picture book to kick off a nature study has several benefits. All kids love stories, so reading a story that incorporates some lessons in it is a great way to engage littles and get them ready to learn.
Good picture books have illustrations that show your kids what to look for when they head outside. They describe the natural world within a fun (and usually personified) tale. Best of all? They give mama ideas for what to study.
As you read a picture book with your kids, notice all the different topics you could study once you've finished the book. Pick one and find resources such as books, magazines, and printables to help your littles learn about it.
Then head outside and see if you can find the subject in your yard or at the park. Come back home and read the book again while your kids make a craft related to the topic.



Hands-on nature study with picture books
Picture books offer plenty of opportunities for hands-on nature study fun. One of our favorites is The Busy Tree by Jennifer Ward, because it not only teaches about trees in a gentle, poetic voice, it describes many of the animals who live in or find food in trees.
With this book, you could lead into a nature study about chipmunks, squirrels, spiders, ants, woodpeckers, owls, moths, cocoons, tree growth, and even how trees provide our oxygen. You could go a step further and study trees as an ecosystem.  
There really is a large variety of learning opportunities in The Busy Tree. My boys really loved the book, so we used it several times to create nature study lessons on different subjects.
If you need resources to go with some of these topics, you can find a free 39-page Tree Unit Study here. If you want to study owls, there's a free Owl Unit Study here.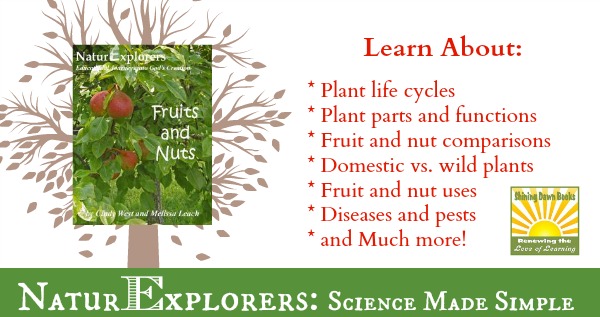 Hands-on tree craft for The Busy Tree
Creating crafts from found items while you're on a nature walk is another way to engage your kids in nature study. After you've learned a bit about trees and/or their inhabitants, take a walk and collect some sticks and twigs. You'll need thick, straight sticks to create the trunk and thinner, branched twigs to create the tree top.
What you need: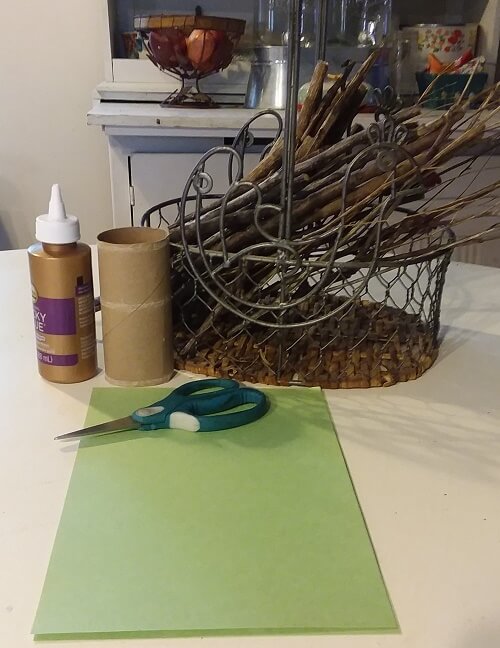 Short cardboard tube

10-20 thick, straight sticks the length of the tube

2-4 thin, branched twigs

Quick-dry tacky glue

Green construction paper

Scissors

Pruners (optional but they make it easier, although they should only be used by an adult)
What you do: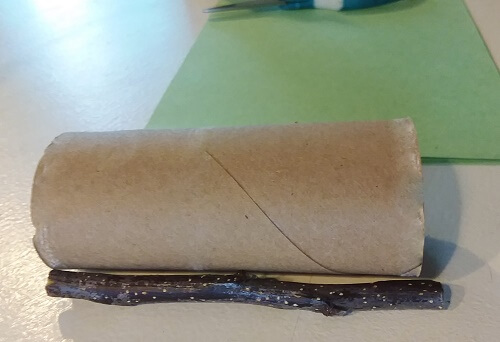 Cut your thick sticks to the size of the cardboard tube with pruners.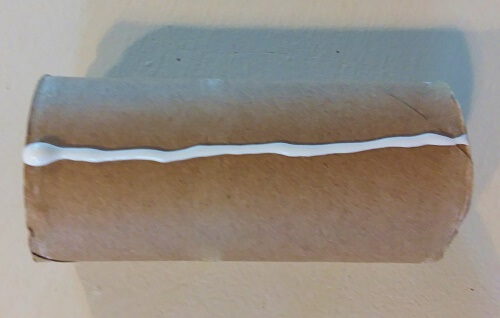 Run a bead of glue vertically along the tube.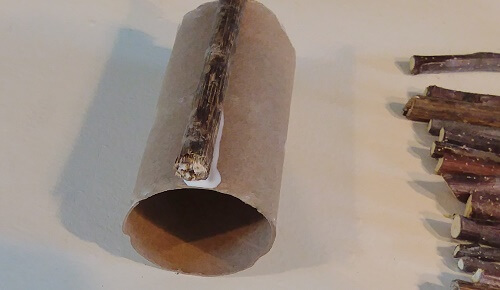 Line one end of stick up with bottom of tube and press to glue.
Hold in place 10-20 seconds until glue has time to grab hold.
Continue around entire tube, making sure the ends of the sticks don't go over bottom of the tube.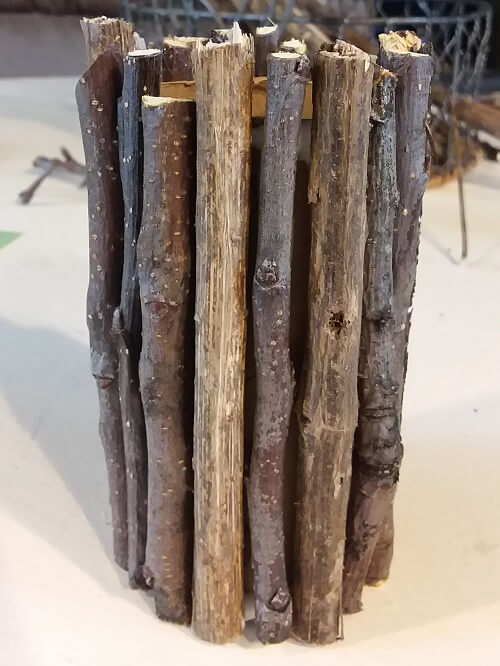 Stand the tube up–you have your tree trunk.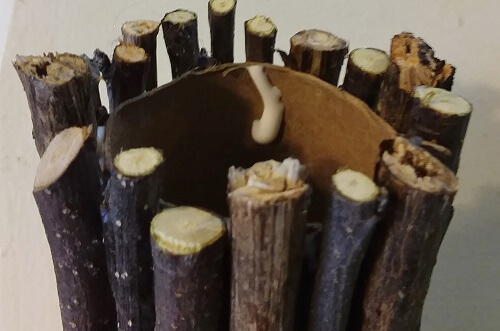 Now run a line of glue just inside the top of the tube.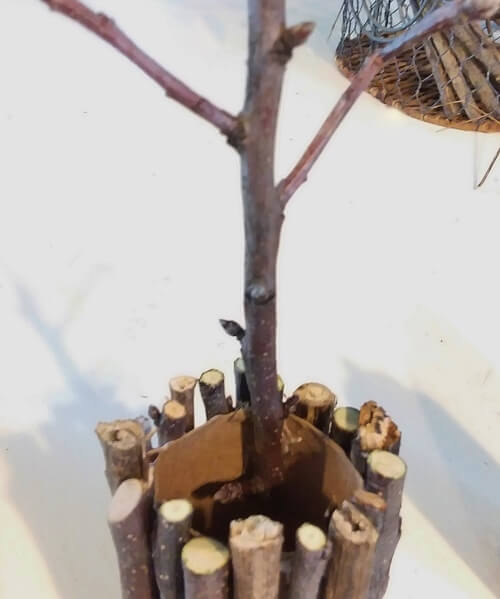 Press the bottom end of one of your branched twigs against the glue.
Hold in place 10-20 seconds until glue grabs hold.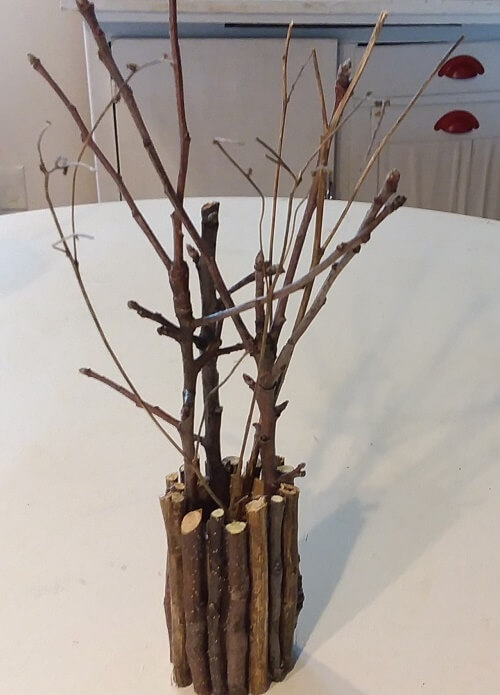 Continue gluing twigs to inside of tube until you are happy with your tree's branches (we used 4 twigs).
Set aside to allow glue to finish drying.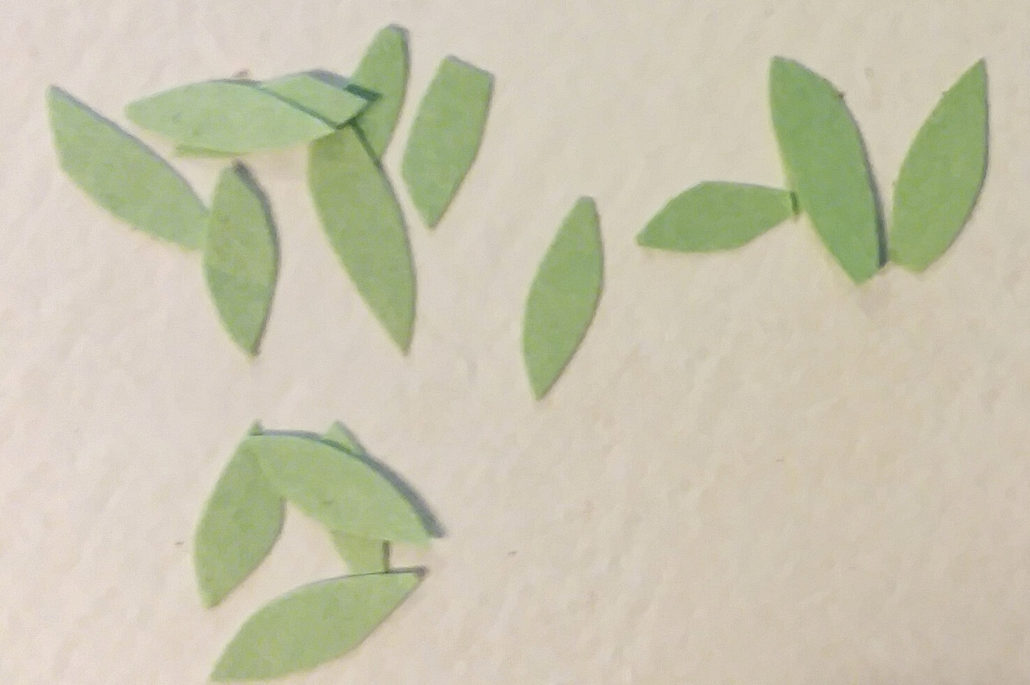 For a spring tree like ours, cut small leaf bud shapes from construction paper.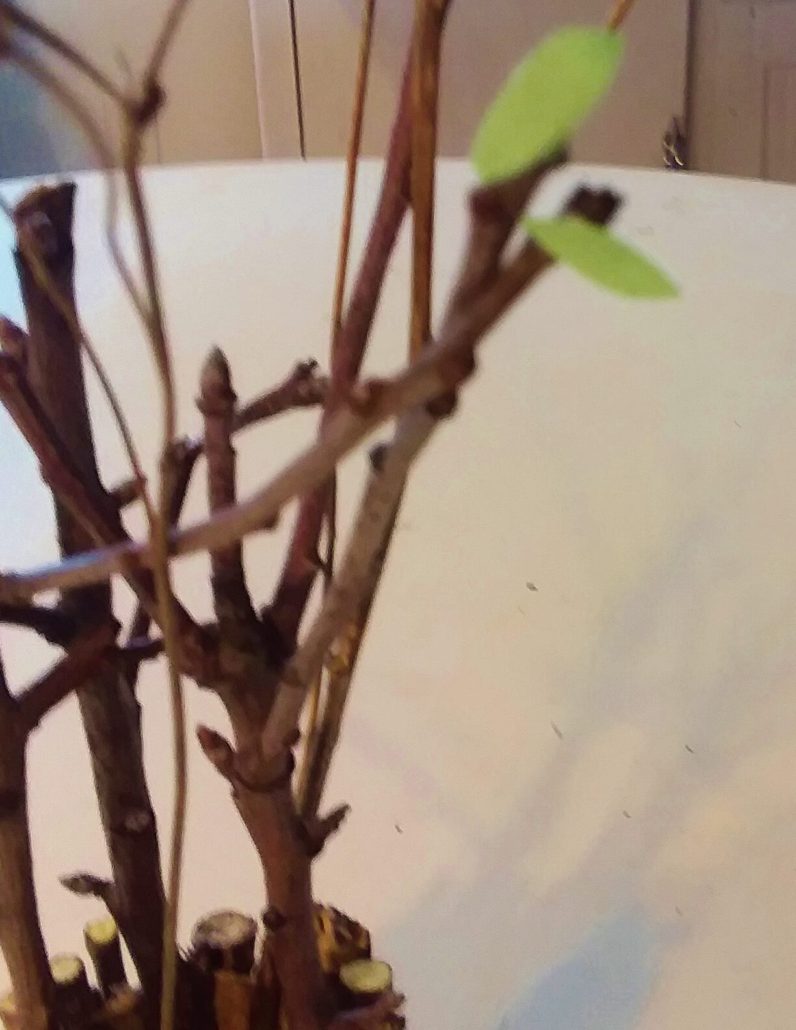 Dot back of leaves with glue and press onto ends of twigs.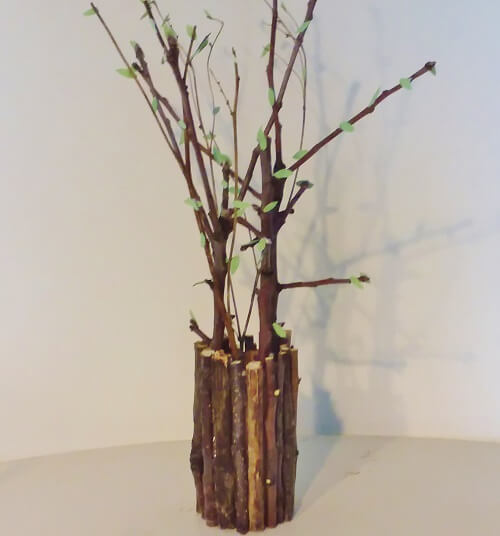 Fill in with leaf buds until your tree makes you happy.
You can vary this craft by making full-sized green summer leaves or even autumn leaves, depending on the time of year you read The Busy Tree.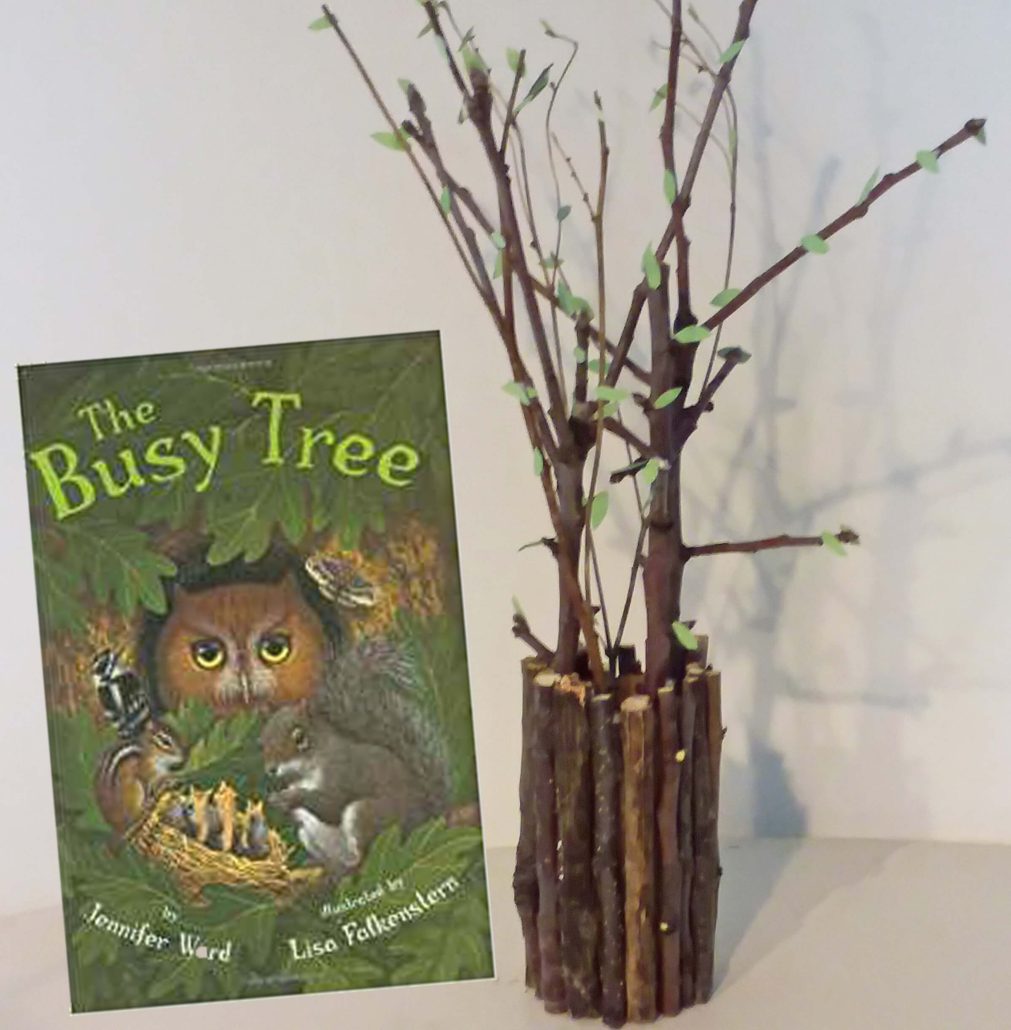 Making it count
Nature study is an important part of education because it provides so many subjects to study–biology, geology, ecology, chemistry, and more.
Including stories in your nature study will help your kids relate to their lessons, allowing them to remember what they've learned as they grow and build on past lessons.
Picture books provide you with the best way to incorporate stories into education, and the best way to make it count is to draw from the picture book to create study topics, nature walk themes, and hands-on activities that your kids will enjoy and remember for much longer than they would a worksheet or lecture.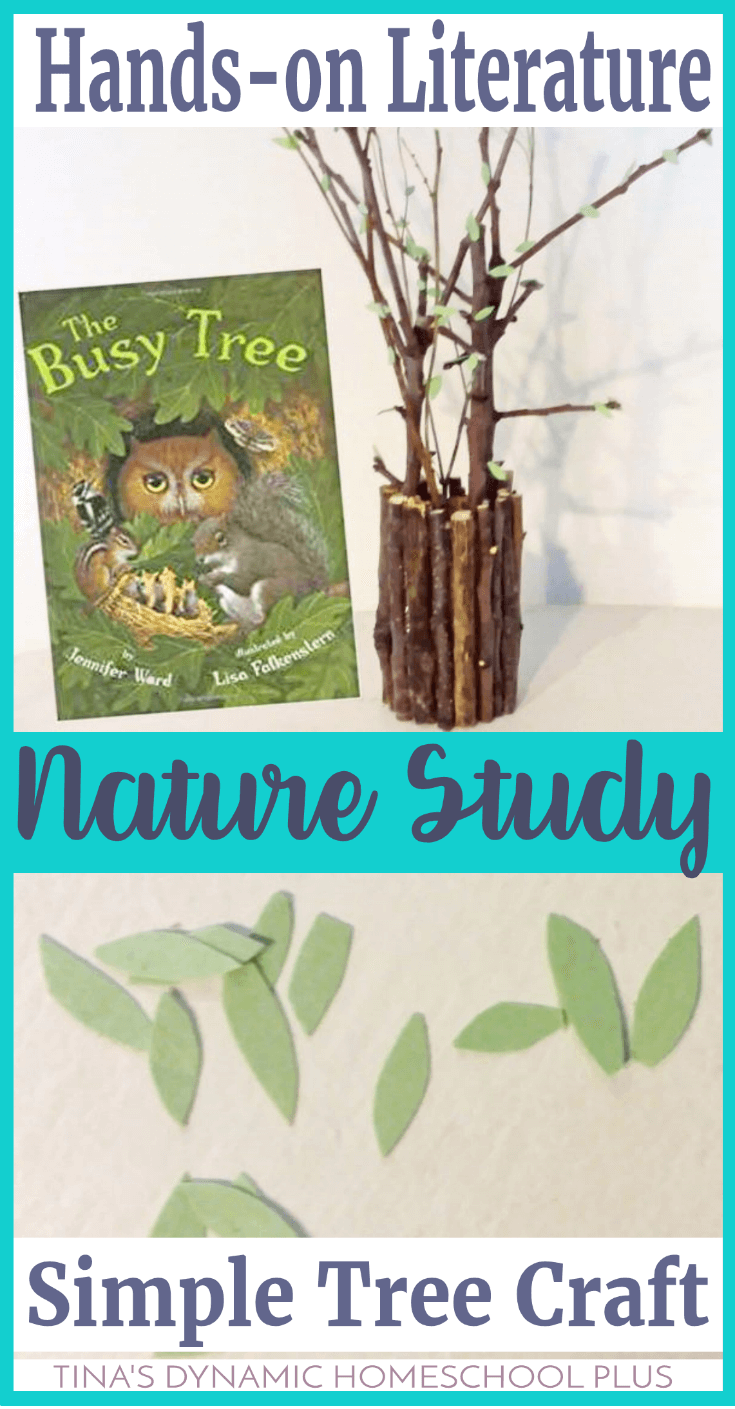 So pull out some of their picture books as you're organizing this year's nature study and get creative. Your kids will thank you.
Try some of these other nature study ideas!