Whether you have a large or small learning space, you want to maximize your space and organize your homeschool area. Thinking outside the box is key.
For example instead of looking only at bookshelves designed for an office, look at more inexpensive options that are designed for a dining room area.
HOMESCHOOL ORGANIZATION
Instead of pots for plants, think of them as pots for organizing supplies. Instead of an over the door shoe organizer for your shores, think of using to organize your supplies.

Whether you have a dedicated homeschool area, a dedicated close, or homeschool in the open, you'll love grabbing several of these tips to implement in your learning space.

You may also love these other 100 Things roundup:
Hugs and love ya,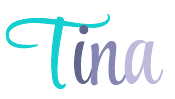 This blog hop is organized by iHomeschool Network, a collaboration of outstanding homeschool bloggers who connect with each other and with family-friendly companies in mutual beneficial projects.
Click the image below to visit all the other blog articles from the homeschool moms of the iHomeschool Network.