I'm not saying it was a good idea to wait and do Part 2 to Part 1 of Lesson Planning Backwards more than a year later, but I had a real good excuse reason.  When my only blog was at New Bee Homeschooler, I really didn't have a way for folks to follow me there until later. Many of my thoughts on my blog posts went to just my new bees either in a public workshop or on a private forum and not on my blog.  Now that I have two blogs and they are separated, I know that some of my blog topics belong over here too.  So I didn't get back around to sharing some of them publicly until now.

Lesson Planning Backwards Part 2 is one of those posts and so today I am sharing the second part of that post. Plus, summertime is really a good time to talk about planning because you are not rushed with everyday school.
You can step back and reevaluate how you want this next year to go. Or at least that is what I like to do when school is slower in the summer.
Backwards Planning
It might sound like a bit of an oxymoron, but lesson planning backwards is not backwards. Planning means just that, looking forward to an end goal. Too, lesson planning for homeschoolers has changed over time because we now have some really helpful teacher's manuals to choose from, which are not glorified answer sheets. The manuals make lesson planning more manageable.
Lesson planning though will remain a staple in any well-planned day because no matter how wonderful curriculum is, it will never replace your much needed guidance in tweaking lessons for each child.
Whether tweaking the plans of a laid out curriculum or drawing up a simple lesson plan, a few key points always helps me to keep lesson planning streamlined and forward moving.
One central spot is key. Whether you have one kid or it feels like you have a dozen on some days, lesson planning is about finding all your notes for each child in ONE spot. This is such a huge time saver.
Organized lesson planning is not about bulging notebooks of paper falling out of it, but it is about one central spot to see what everybody is doing for the day. That is why my lesson planning sheet is a weekly plan. I find that lesson planning is much like outlining. We just need a word or thought so we know what is planned for the day.

(Step 4: Choosing Lesson Planning Pages)
The weekly planning page is just to glance at because most of the time there is no need for such detailed lesson planning notes, unless of course you lesson plan the whole year which I have mentioned to you before that I have done. Oh my goodness! Let me say that again, oh my goodness. I would not ever recommend that, but I will share why in another post.
Let's just say I thought I was trying to stay ahead by planning that far ahead.
Simplified planning is suppose to cut down your paper work and time. Flipping through one book is easier than 4 books. For example, having all 3 or 4 kids math lessons on one page is way more helpful than digging through 4 manuals each day for math lessons.
Plan longer, but not too far ahead. Sitting down about every 2 weeks to jot out the main points of what each kid will be learning over the next few weeks is a just about right pace for us.
You don't want to play so far ahead that if your child has a problem understanding a new math concept, for example, that you can't change your lesson plans to include more time for that. Too, some things my boys picked up quicker in grammar. So I had another week to look at and pick lesson plans from which allowed us to skip ahead of what I had written down.
How to Homeschool Without Kids
Plan Like A Teacher. I learned this point early too when planning for multiple children and that is take a lesson from some public school teachers. There is a reason they stay a bit later after school or have teacher in-service days. It allows them, hopefully, to catch up on some of that lesson planning.
Do you ever have school without the kids? You should. Use the time to get caught up on lesson planning. It took me a while to learn that point. I never had a problem doling out time to catch up on things around the house, but it took me longer to catch on to that mind-set as teacher mom. My children's education is of way more importance than a sink of dirty dishes.
Allowing time with minimal interruption from the kids meant that some days were a "mom is here, but teacher mom is not here" day. However, those days were meaningful and well deserved as I could get absorbed in analyzing which direction we needed to go next in our lesson plans.
As the kids get older and take longer for some lessons, use that time while they are working on school to also plan ahead. The time may come in 10 or 15 minute increments. I do some of my best brainstorming and planning when I am sitting there waiting on Tiny and planning in shorter spurts too.
Lesson planning backwards is about understanding the end process and then finding ways to simplify it.
Hugs and love ya,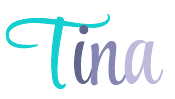 Don't miss these other tips!
Lesson Plan or Lesson Journal?