Whether your kids have been in public school where handwriting or cursive was not a priority or your kids are humdrum about the whole penmanship process, I have some tips to help with handwriting in older kids.

First, there are three things you need to decide as you go through your homeschool journey which would have helped me keep things clear as I taught each kid cursive.
If you think there is a learning disability, go slower or cut lessons to half, or switch to typing. Also, check out the checklist below for dyslexia.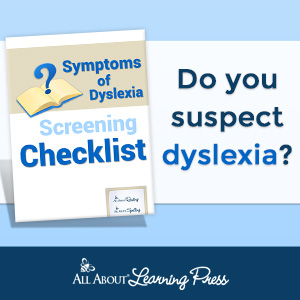 It can be a game changer to learn to type when penmanship holds a kid back from essays or composing.
Next, you need to decide what is your standard for what is acceptable penmanship.
My standard was at least one well-written assignment each day. I didn't exact it on every assignment.
Penmanship for Older Kids
I encouraged a neat standard or my kids best every day, but accepted close enough many times when there was more of a struggle on a particular day.
What I learned was that although I preferred neat on every assignment, my kids set a bar of excellence for themselves once they mastered the neatness of handwriting.
Third, adding to the cloud of confusion for handwriting, some educators today want to tout that cursive or a lot of writing will be a thing of the past and it will be replaced by tablets.
That mindset wasn't the majority when I first started homeschooling, but changing times in education doesn't always equate with better or an upgrade.
In homeschool, you set your standard for excellence in education.
Me? Because reading and writing have always been connected and I see that connection in my own 20 years of experience, I will continue to advocate penmanship, legible handwriting, and cursive as the hallmarks of a well-educated man.
In addition, I will support creative ways for kids to express their thoughts who have disabilities.
We don't have to make a choice of either or in homeschool; we homeschool so we can have the best of both worlds.
Look at these 5 (okay I have a bit more) creative ways to encourage and boost the penmanship in your older kids.
ONE.
Short cards and letters still work!
The excitement of receiving a card or short letter from a friend can still get an older kid giddy.
One of my teen sons was delighted to get a card from his best friend. I was shocked of course thinking he had outgrew letter writing, but receiving a card was personal. It works.
Too, because a greeting card can be short, it's not overwhelming for a kid who struggles with writing to pen a few thoughts.
Knowing that receiving a card was an object of affection I used that short card for easy handwriting lessons. It was different too when he received that versus a card from grandparents. I think it was because it was his peer. Whatever the case, it worked.
TWO.
Combine art or science with writing.
Art uses a lot of fine motor skills in a natural way.
Don't underestimate the value of drawing or studying art while a kid improves his cursive or print.
Art gives a fun slant to what may otherwise be considered a boring skill to master. Look at Art History Kids to combine art and writing.

Also, look at the series Pictures in Cursive which is a cursive writing program based on picture study of classic works of art.
It's a useful way to reinforce cursive while not doing baby-ish work. The different levels of the program correspond to letters and not grades so you can decide the placement for your struggling writer.
If you have a science lover, labeling and working on a science journal gives value to the need to write legibly.
THREE.
Quotes, knock-knock jokes, journaling, and poetry work too.
A few more things I pulled out of my arsenal are inspirational quotes, knock- knock jokes, and journaling.
If you're a Bible reader, the Proverbs are filled with words of wisdom and are great for small passages of copywork.
Also, motivational quotes can be powerful for kids who want to succeed, but may feel defeated because of their lack of penmanship.
Tips to Improve Handwriting in Older Kids
This site Everyday Power has 150 inspirational quotes for kids to reinforce a positive mindset each day while brushing up on their penmanship. Like us, kids want to empower themselves instead of always being told.
Then, I had another son who struggled at one time with his penmanship. He is our fun loving kid.
Instead of taking a serious note, I turned to a knock-knock joke book. They're short, pretty corny, and just what a kid who is taking himself too serious needs. Laughing the whole time while writing was worth every bit of him telling me the jokes, over, over, over, and….okay.
Most kids love journaling when they know it's not going to be criticized. Journaling was one way I could tell how my kids' penmanship was naturally developing or not.
My kids never knew why I insisted on journaling because I never insisted on grading it.
If I saw a weakness like a letter sloppy or not formed correctly, I could work on direct instruction with them or work on another daily assignment showing correct letter formation and not grade or criticize the journaling which was from their heart.
Journaling stayed fun while giving me a glimpse each year of how their penmanship was truly developing.
Another son of mine loved poetry. Poetry is supposed to be read outloud and it's meant to be enjoyed.
My suggestion is when you're not studying poetry formally, then copying favorite passages not only strengthens fine motor skills, but feeds creativity.
The Charlotte Mason approach encourages focusing on a single poet for a year or term. If your older kid found one particular poet fascinating like mine did with Edgar Allen Poe, then copy the famous works of that one poet.
Handwriting Tips for Older Students
It not only feeds an older's child's desire to learn what he wants, but it associates enjoyment with the art of writing.
Look at my tips in The Ultimate Guide to Poetry for Multiple Ages (For the Intimidated).
FOUR.
Direct handwriting instruction creative? Maybe.
Coming in sideways is one way to teach, but some kids need direct instruction too. I liked this next resource because it does teach cursive in a more simplified format.
Unlike teaching a child cursive from the beginning, most older kids like adults have already established some form of writing that is normally a combination of print and cursive.
So, teaching traditional cursive to an older child can backfire. A simplified version of cursive can be a better fit for an older child.


This workbook uses a form of cursive that is more free of the extra loops found in most traditional cursive. It's less intimidating when teaching teens.
FIVE.
Lists, copywork, short stories, and topics kids love no matter how silly give value to learning how to write well.
Teaching kids life skills rates high for most of us as homeschoolers. And making lists can be taught as a life skill.

This was one area hard for me because I tend to organize everything in our school and home including the grocery lists or any other lists. I'm a list maker.
I used to create food lists on the refrigerator then that morphed into using lists on my phone. For a while I went back to paper lists so my son could use his writing for a useful purpose.
In addition, we made lists of adjective and verbs to keep in his writer's notebook as reference pages for his composition.
It was a great way to sneak in more handwriting and way my son felt was useful to him instead of just being assigned some tracing work.
One of the best ways that worked hands down for all my writers no matter what age is copywork.
Modeling is a great teacher. The beauty of copywork is that if your child is not minding the details of handwriting like commas or capitalization, then copywork helps him to look at the details.
Copying beautiful passages or from sources that a kid loves whether it's history, poetry, science, or even jokes, boosts his spelling, grammar, and the mechanics of punctuation.
When he models the writing of great writers of the past or present, he sees a pattern to follow and can set a standard for himself.

Don't give up on your older kids or make each day about head-butting.
His lack of skill is apparent each day to him. He needs creative ways to strengthen his fine motor skills and need to pay attention to the details of letter formation while enjoying his everyday work.
Let me know what other creative ways have worked for you!
You'll love these other great tips!
Hugs and love ya,