Tiny still hasn't had his fill of easy hands-on science so we are keeping our science groove going. Today, I am sharing an erosion hands-on easy homeschool science activity to learn about earth's changes.
Using the the book Air Is Not Oxygen: Essential Science You Should Have Learned … But Probably Didn't ( which is a total keeper for us at this point), Tiny has been going through one fast activity after another.
Earth Science – Exciting?
It has been a nice break from the chemistry which has he has been doing. Me?
I love the fact that most of the activities are so easy he can do them on his own, the supplies are easily found in my house and the activities don't take much time to do.

Look at what he gathered up to learn about earth changes:
Pie pan. (we already had this big roaster pan so are using it, but you could easily use a small pie pan. nothing fancy)
Sand. (we had a jar in our storage room when we left overseas and are loving the fact that when we come back, we had instant supplies. Of course it would be better if we could grab some sand outside, but we don't really have sand near where we live now.)
plastic cup and plastic spoon (for wave making). Tiny grabbed a straw too in case he wanted to compare the spoon to the straw. After he started doing it, he grabbed some blue dye for the water and we had some sea shells we used just because we had them. But dye or seashells are not necessary either, we just had them.
dry measuring cup, ruler and permanent marker.



The instructions called for pouring a couple of cups of sand in one end of the pan, so Tiny decided he needed to measure it.


He ended up pouring all of the sand in the pan because he realized our pan was bigger than a cake or pie pan.
Next, the instructions said to put an inch of water in the pan. He measured an inch before he started pouring the water.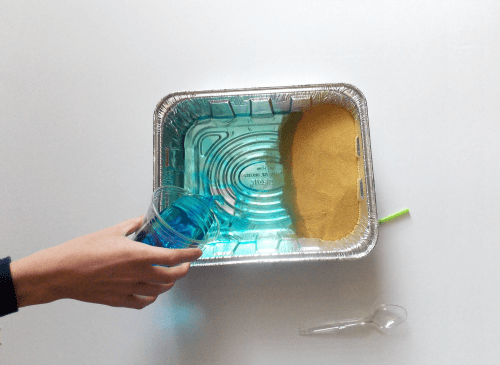 Then he started slowly pouring the water so as to not disturb the sand.
At this point, we decided to add the shells because not only did we have them, but they could be used as visual markers for how the shore moved.

Then grab the plastic spoon and start making waves.

You'll also want to check out these fun hands-on science ideas!


Though our erosion was fast, it was pretty easy to understand how the earth changes over time when we compared the two shore lines.
We talked about earth changes that were slow like weathering and erosion and other changes that are fast like earthquakes and landslides.
I am telling you, if you want easy hands-on science activities for any age and that are quick, you'll love Air Is Not Oxygen: Essential Science You Should Have Learned … But Probably Didn't.
Yikes, we are loving having an all science week.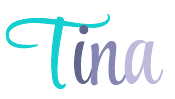 Hugs and love ya,

Also, grab these other activities we did from this book:
Electricity Hands-On Science Activity
Free Moon Journal Activity and I have a free Earth Science Lapbook that would go great with this activity.