Gauging homeschool progress is only natural. Besides, we do need to know what our children are retaining.
Narration not only works for filling a child's mind with useful facts, but it is a gentle way of measuring progress.
Instead of administering a test, try narration.
What is narration? It is simply telling back what they have read or what you have read to them. It is telling back what a child knows.
A child doesn't really own the information until he or she can tell it back.
Gentle Art of Narration – Equals Meaningful Progress
This is a Charlotte Mason technique that has produced positive results in children of all ages and learning styles.
In addition, it can be a useful tool to use when you have recently taken your child out of public school and has test burnout.
True, it can be used a lot of times with younger children, but for children that are having trouble comprehending, it is a great tool.
Start off small with a few lines from one paragraph, move to one paragraph to two short paragraphs, to a page and eventually the whole story.
I used the The Classic Treasury of Aesop's Fables

for longer stories and then for funand to fill my boys' mind with beautiful thoughts, I used a A Child's Garden of Verses

.

When they were real young, I used a higher elementary age book like American Tall Tales

and

A Child's History of the World

, which was a nifty way of adding history to the day too.


Instead of dumbing down the answers by making a child choose a multiple choice question for a story, have them tell you all the details or facts.
In time, as the child grows, help them to learn techniques like summarization. For now, narration is a very useful tool to find out exactly what the child knows.
They can delight in the love of being read to or enjoy good literature without the fear of reducing it to a worksheet that is dull and boring.
The next time you are wondering if your child is understanding what you are teaching them, ask them to tell back the story to you or to a friend.
Start off small and by letting them narrate to you, they can give the whole scope of their understanding instead of being limited by a few multiple choice questions.
Have you tried narration?
Hugs and love ya,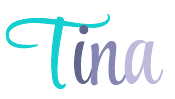 Also, look at:
Instant Credit, Instant Baby food – Why NOT Instant Homeschool?
Controlling the Time Spent on Homeschool Subjects or Running a Homeschool Boot Camp
Biggest Challenges to Homeschooling