Planning is nothing more than forward-looking and then penning those thoughts to paper.  Planning can be painless and pleasant.  It can also become painful or a burden when we don't know the basics or lose the simplicity of how to do it.
In our determination to be conscientious homeschoolers, we may clutter up our day with multiple subjects.  Stress sets in because we may feel all subjects are equally important. Then the hours don't equal to the number of subjects we determine that needs to be covered.

Getting started planning or taking time to review your present lesson planning method mid-year can be broken down into simple steps.
Are You Making This Mistake?
1. Know Your Subject and Subjects.  It is an easy mistake to make.  Take your children out of the grade they are in at public/private school and put them in the next grade up in homeschool.
Grade matters very little in homeschooling because it does not always correspond to mastery. Knowing your child or subject takes time. But because you may want to have curriculum in hand to start school, you have to take other steps.
If you live in a state or country where you are not held to burdensome laws then take your time using very basic workbook style pages to see which subjects your child is struggling in and which ones he is bored with.
Many curriculum providers provide free on line testing and this will help you to make a better fit grade wise regardless of your child's age.
Take time to know your subject or child before you spend dollars on curriculum for a whole year.
Another mistake made by many homeschoolers is to pile subject on top of subject to our children's day.  If one is good, then surely ten subjects would be enrichment or so we may think.
How do you determine what the essentials are so that your subject load stays streamlined?   You may not be a seasoned educator but you know more than you realize.
Take a lesson from the past. One room schoolhouses focused on the 3 R's. That is the secret. It is not very glamorous sounding but reading, writing and arithmetic are the solid mainstays of a well educated child.
If you are struggling with when and how long these subjects are to be covered, I get more specific in a 3 part series I covered named: What Subjects to Teach and When to Teach Them.
What Subjects to Teach and When to Teach Them.
What subjects to teach and when to teach them? Part 1 of 3
What subjects to teach and when to teach them? Part 2 of 3
What subjects to teach and when to teach them? Part 3 of 3
The other subjects are enrichment and make learning a delight. However, if a child is struggling with any of the 3 R's, then all of the subjects can become contemptible to say the least.
For example, your child may love to learn about the animals of the rainforest. However, when it's time to write a few sentences about them, he shrieks in terror and almost passes out at the thought of it. Tears normally follow because children don't know how to articulate that something is not right.
Maybe he is struggling with fine motor skills and your expectations are too high. You may want to work on composition but he may not have the basics of penmanship down yet.
If you are a creative writer and your child is not, does he live with the fear of disappointing you? Children can have black and white standards. They are either all on board or not at all when it comes to homeschooling.
If they are not on board, then all subjects can be considered wearisome, boring and mundane.
2. Determine an approach. There are 5 basic approaches to homeschooling. Traditional, Charlotte Mason, Classical, Unit Studies and Relaxed or Unschoolers.
Avoid painful planning by sticking to the approach that works best for your family at the moment. It doesn't mean you don't investigate the others as you have time. It does mean that you focus on learning all you can about the approach that works best for your family.
I hear all the time that some homeschoolers are so overwhelmed by curriculum choices. But if you will remember to categorize them by these approaches, and investigate only the curriculum that works fits the approach you are using now, you only have 1/5 of the curriculum to review.
Why try to educate yourself on what is working for everybody's children? You will be a much better teacher if you just focus on the 3,4,5, or 6 children you have.
3. Assign a time. Pen it. Now that you are more acquainted with your subject or your children and the subjects to consider in school, you have to "assign it all a place".
By penning the subjects, which children you will be working with and how long you will be doing this, it becomes realistic. We avoid having more subjects in our day than we have hours to school. Pretty looking subject lists with no time slots in our day are stress inducers and turn ugly looking quickly.
Whether you use a phone, iPad, computer or printed curriculum planner to organize your lesson plans, you need to assign it all a place.
I have always said that lesson planning for me is better done the old fashion way with paper and pen.
Taking time to pen and assign hours in my day to the subjects helps it to stick in my mind.
It also creates balance in my day because one subject is not covered more than another or completely overlooked. If the schedule is not working, it allows me to go back and see where I need to adjust time slots.

Over-planning and no planning both bring pain. I provide free forms to help you keep it real and get it all done.
Click here to go to STEP 5b. Form 13 named Class Schedule/Teacher Schedule to create your class schedule. It's EDITABLE.
These three basic steps have to be reviewed each year, whether you are a new or seasoned educator.
Planning can be rewarding because it rejuvenates our love for learning and creates homeschool harmony and balance.
Hugs and love ya,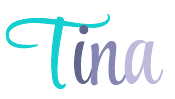 Did you miss the first two days in 5 days of Homeschooling Mid-Year and Thriving?
5 days of Homeschooling Mid-Year and Thriving. Day 1 Mind-set Matters
5 days of Homeschooling Mid-Year and Thriving. Day 2 Mission Accomplished
Grab some other tips here for planning!
Divide And Conquer The Ever Growing List of Homeschool Subjects
Homeschool High School The Must Cover Subjects Part 1
Homeschool High School The Must Cover Subjects Part 2
Gauging Homeschool Progress – Masters of their Material?
Lesson Plan or Lesson Journal?
Homeschool Lesson Planning Backwards Part 2 of 2.