It's one thing to read about the Holocaust in a book and quite another to bring history to life by visiting a museum and learning about the lives affected by this tragedy.


Creative Ways to Give Life to Homeschool History
History field trips have a way of not only making history fun, but places have a way of helping a child remember important dates, important people and events.
Moving from the book to visiting historical places makes learning history memorable and engaging.
Look at this list of places to visit for history and oh yes, be sure to print off some copies of my Homeschool Field Trip Journal Pages and my free Editable Field Trip Tracking Guide.
Historical Reenactments.
Civil War Battle Fields.
Old Plantations.
Renaissance Festival.
Historical Hotel.
Paddlewheel Boat Replica. (Enjoy a meal like they dined back in times past.)
Pioneer Village. (Learn about candle making, shoe cobbling and how to make soap to name a few activities. Call ahead and get a guided tour.)
Cemeteries. (Read about the people who lived in the past and read what the quotes say about older graves.)
State Capitol. (Our state capitol has homeschool days. Check with your state capitol.)
History Museum.
One Room School houses. (Super fun field trip if you have one in your area.)
Old Car Museum. (Learn about how people got around in times past.)
Old Stagecoach House. (We use to live near an old stage coach house. It was a place the stage coach stopped to change horses and for travelers to grab a meal.)
Old churches turned museum. (Many old churches have been turned into museums.)
Old forts. (We visited the Alamo and tried to vision what life would have been like then.)
Visit war ships.
Historical part of a town. (Look for the historical markers and find old buildings. Also, look at the old advertising on the side of the buildings.)
Lighthouses. (This is next on our list to visit.)
Federal Reserve Bank. (We learned about the history of how money is made)
Library. (Read old newspapers and magazines.)
Courthouse. (If you call ahead, you can coordinate a viewing of old Wills and Deeds. So much fun reading what was willed to family members. You get an idea of every day items used back in the day that were important to a livelihood.)
Old people. (A truly valuable resource especially if you have an older aunt, uncle or grandparent that can tell your children about the past.)
Anything else to add to this list?
How many of these things have you done to make homeschool history come alive?
Hugs and love ya,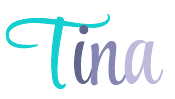 Also, be sure with all these ideas that you remember 4 Ways to Not Plan the Most Boring Field Trip Ever and grab my Beyond Museums and Zoos Homeschool Field Trip Form.