It's not my style to sugar-coat projects. Starting homeschool in high school is hard work, but it is never too late to bring your teen home.
Giving you practical and doable starting points, I hope you're empowered to see that your child is worth every challenge you have ahead.
Look at these questions that need to be addressed right away so that you know how to move forward.
1. Do You Really Need the Cooperation of Your Teen?
Talk about a touchy subject, but it really has to be addressed first.
What we need to appreciate as parents is that we are influenced by our upbringing like whether or not we had overbearing parents, whether or not we had a choice to go to college and whether or not we were negatively influenced as teens.
Teens are not adults though at times they can make adult like decisions. I have helped new homeschoolers who had teens in school that did get negatively influenced by other teens.
Too, some teens are just plain tired of the grind of public school schedule and know that their time is better used at home where they can dive into what interests them.
Then other teens and parents feel that what is offered at home couldn't possibly compare to what is offered in public school and are apprehensive about homeschooling, but need a break. I have much to say on this too, but need to save this for another thread so I can keep this manageable for you today.
The point here is: Who is Going to Be in Charge?
The most successful families have been those who guided their teens, but tried to work together with them too.
Never thinking that the teen is elevated to the "third" parent in a situation, but showing yourself as a parent who is interested in the way they learn best allays some of the stress.
Simply put, a teen's future cannot be completely left up to him and his inexperience. Many times it calls for being the parent and sometimes not so much the friend. However, it never is wise to berate teens or not listen to their needs.
Do Homeschool Benefits Outweigh the Challenges?
Everyone, including teens, wants to be heard. Sensible parents listen to their teens input because it is valuable and you want to be the kind of person your teen respects and listens to, but realize the final decision is made by the parent.
Moving forward, it's not necessary that you and your teen agree, but it is necessary that he realizes that you will listen to him, but you have the final say.
Besides, there is a reason you brought your teen home, whether it was physical, moral, spiritual or academic.
2. Is it Necessary to Lesson Plan Right Away?
As you can see before you even think academics, your relationship needs to be addressed. However, right behind that, the next weighty thing on your mind is academics.
No fear, you can do this. First, start by getting a copy of your teen's transcript before you leave public school. It's less hassle that way, but you can get it afterwards too.
Most public schools want to transfer the transcript to the next school, but just let them know you're homeschooling and need a copy too as the parent.
After you get the transcript, you will know how many credits your teen has and that is your starting point.
Look here at my helpful article, Homeschool High School–How to Log Hours for High School because in most states, you are the one that determines how many credits your teen needs to complete graduation.
Base the total number of credits needed for graduation on the direction you and your teen chooses.
For example, if your teen is college bound, be sure your teen has enough credits, which are closer to 24 to 26.
If you are looking for your teen to graduate with a high school diploma and looking to start a career, then 19 to 22 may be just fine.
I often say, work backwards to plan. This means start with your end goal in mind, whether college or career and work backwards by deciding the number of credits.
3. Are All Subjects Equal?
Next, before you choose curriculum or an online school, you need to be clear in your mind as to what subjects your teen needs.
You don't want to pay for something you don't need and also, you don't want to neglect something you should be covering.
For example, if your teen is college bound, he may need one or two more English credits that the college requires. Maybe he needs to take a foreign language. Fill in the rest of the transcript by make a list of what subjects to cover.
If your teen is looking for a career in computers, he may need more computer courses.
Look carefully at the subjects because if your teen is working toward a career, does he really need one more credit in a subject that will be a waste of his time?
I have a few more helps for you, review my articles Homeschool High School The Must Cover Subjects Part 1, and Homeschool High School The Must Cover Subjects Part 2.
I promise, scrutinizing those 3 questions will kick off your teen's high school years on the right foot.
With the articles I have here and too by you posting your questions here, I will help you every bit of the way.
Take it slow by taking tiny steps, but know you will be making monumental and meaningful changes that are worth every effort.
Hugs and love ya,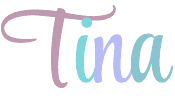 I gotcha covered. Arm yourself with more information.
How Does my High School Homeschooled Kid Get a Diploma If I Do This Myself and
Grab my free High School Planning Form Here.
Don't forget to follow BOTH of my Pinterest accounts for more AWESOME pins.
Visit Tina Robertson's profile on Pinterest.