---
I was given free books from Dover Publications and I was compensated for my time. However, paid for my time does not mean paid off.  ALL opinions are my own and for sure I will always tell you what is on my mind. When I do accept a product it's because I'm giddy to tell you about it. Read my full disclosure here. Now on to the fun stuff!

---
Though I was over the top giddy at accomplishing the feat of teaching my first son how to read, deep down I was anxious because I was already thinking about the upper grades. The thought of teaching literature at the high school level made me feel defeated before I even started. Many years later and after teaching all of my sons how to read well, I learned that one secret tool (not a secret anymore because you now know) to teaching literature in the upper grades is a simple, but well-thought-out high school literature guide. Have you seen the nifty high school literature guides by Dover Publications? More on that in a minute.
Why You Should Teach Classic Literature
First, to clear up any confusion, there is not an exact grade where reading turns to literature. Somewhere along the middle and high school years, reading turns from learning to read to reading to learn. A big difference.
Like the early grades, classic literature plays a huge role in reading to learn.
When teaching a beginner reader, the focus is on phonics, comprehension and vocabulary. Some of those elements don't completely go away in the high school years, but reading to learn is about peering closer at literature.

Look at a few of the common elements of reading to learn that a high school student will want to cover.
Understand an author's background or biography;
Understand an author's message;
Understand literary analysis; and
Explore examples of literary terms like plot, theme, point of view and even complicated ones like similes and metaphors.
Why It's Important to Go from Broad to Focused
Also, one more significant difference in teaching literature at the high school level is that a reader moves from being exposed to a variety of genre in the younger grades to a more focused look at one genre or time period of literature.
For example, a student will do a year long study of American, British or even World literature.
We recently started using high school literature guides by Dover Publications because not only did I want something that Tiny could do independently, but I wanted to contain the over flowing amount of high school curriculum.
Focusing on British literature, I was tickled that I got in my bundle the following books.
 Frankenstein by Mary Shelley
A Tale of Two Cities by Charles Dickens
The Scarlet Letter by Nathaniel Hawthorne
Hamlet by William Shakespeare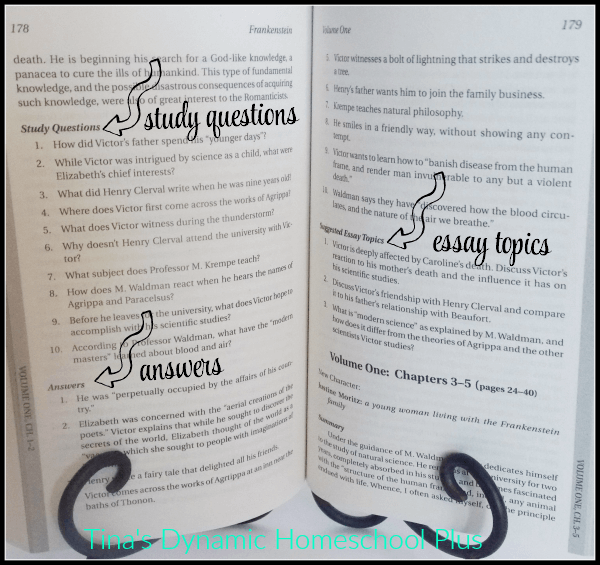 Look at some of the reasons why we are using the comprehensive study guides.
The unabridged book and comprehensive study guide are together in one book.
There is an analysis of the chapter.
There are study guides with answers, thank you. I loathe extra bulk in curriculum and sometimes it's unavoidable with high school curriculum, but an all in one book where the questions and answers are together is very useful.
There are suggested essay topics. I love that I don't even have to think about topics for him to write about.
One more detail worth noting about the essays is that not only are there suggested topics, but also suggestions for the type of essay. For example, in reading The Scarlet Letter, there is a suggestion for a compare and contrast essay. Can you just say practical help for the new high school mom?
There is a biography of the author at the beginning, which gives Tiny a fuller understanding of story. For example, in reading Frankenstein, Mary Shelley is a young author with a lot of unhappiness early on in her life. She goes on to write Frankenstein, which is Gothic fiction and it is the early beginnings of science fiction. Did she write to console herself or to escape? Are the two reasons really any different? The guide and book together allows for some great debate conversation with my teen.
Having used very comprehensive study guides before, I wanted something that gives me a framework instead of dissecting every literary element. Maintaining the love of reading at the high school level is paramount to the technicalities of elements. The Dover Thrift Study Editions have been just the right amount of balance for us.
Too, my roots have been classical though I love the freedom and mastery that learning through unit studies engenders. Classic novels are a mainstay I expect my boys to cover in high school, but I love the fact too that studying a whole novel can be quickly turned into a unit study.
For example, when we read an abridged version of A Tale of Two Cities, in the early years, Tiny can draw from what he knows about studying the geography and culture of France and England. It wasn't necessary at that time to develop the underlying theme that no historical period will be free of serious problems.
However, now in the high school years by reading an unabridged version of A Tale of Two Cities he can connect what he knows previously and turn the book into a high school level unit study. Focus is on the ugly side of war or the French Revolution.
Of course, for us, you know any time period we read about history has us always thinking about a unit study. The point I'm making is that it's so much easier making the jump to language arts, science and history when the books are classic.
Homeschool literature guides do not have to be cold, austere and overwhelming, but helpful, compact and motivating. Not only can they teach critical thinking skills to your high school student, which helps him to dig deep to find the hidden message in a story, but study guides help you to move to the reading to learn stage of literature.
Grab one or two!
By the way, look below at this SWEET giveaway!!! Yipppeeeee.
Guess what Dover Publications is having a GREAT BIG OL' Giveaway! Check it out below!
Giveaway
Easy Rules and Guidelines below.
● Prizes shipped only to USA or Canadian addresses.
● Entry means you give iHomeschool Network permission to give your email
address to Dover Publications for the purpose of promotional emails.
● Giveaway closes 04/20/2016 10:00 pm
● Dover Publications is giving away 10 sets total in these quantities:
2 Recreational Math
3 The White House
2 Seymour Simon Science
2 Dover Thrift Study Editions High School
1 The Human Body
Dover is celebrating its 75th anniversary and look at the sweet savings of 25% site wide by using coupon code WHBO. Discount is valid until 12/31/2016.
75 Years of Extraordinary Books at Extraordinary Value!
Need some more activities to round out a study of these books?
Get my free French Revolution Lapbook, Free Storming the Bastille Boardgame, A Tale of Two Cities Free Copywork along with some hands-on activities.
Want some more help with high school?
Look at my category How to Homeschool: Teen to Graduation.
Hugs and you know I love ya,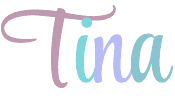 Follow BOTH of my Pinterest accounts for more AWESOME pins.
Visit Tina Robertson's profile on Pinterest.