I'll share soon all that I have been up to, but today I wanted to kick off the winter months by sharing some beautiful poetry or free winter copywork.
I wouldn't want you to think that copywork is only for the younger grades because middle and high school kids still benefit from copywork and especially when it's poetry.
Beat Winter Homeschooling Burnout
So today, I have a free download for winter copywork which is Stopping by Woods on a Snowy Evening by Robert Frost.
It's such a beautiful poem that can be deciphered many ways if you want to, but there is no denying the lure of the cold, snow and long wintry days.

I just thought it would be a great way to kick off the change in the season. It is three pages and it is in cursive. It is not babyish, so it can be used for a variety of ages.
The benefits of copywork go beyond learning how to write, which is why it's a great tool to use for older kids too. Copywork is a super way of rekindling the love for language arts for either a middle or high school kid.
I feel it's an underused tool for the older kids because we think of using copywork to teach writing. However, for older kids copywork is a way for older kids to learn how to organize their ideas and thoughts.
Sometimes, even our older kids need a visual model for writing and copywork can be one solution.
Download the copywork below:
Also, I have a free winter lapbook and unit study that would go perfect with this copywork.

Hugs and love ya,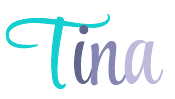 Did you see these other posts about copywork?
Free History Copywork
French Revolution Copywork
Also, if you're looking for more winter hands-on ideas, check out the ideas below:
Follow Tinas Dynamic Homeschool 's board Winter ♥ on Pinterest.