I hope you are enjoying sharing your posts for middle and high school for our finishing strong link up.  I am enjoying reading each one.  What have you been up to this week?

Your favorite post from last week:
The most clicked post was Not Finishing the School Year from Annie Kate at Tea Time with Annie Kate. She shared some encouraging words for moms who ever realized that they weren't going to finish the school year in the way they had planned.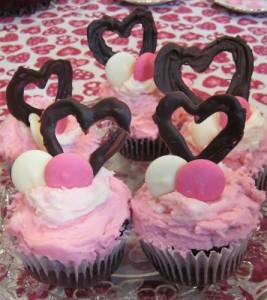 Our favorites from last week:
Heather from Blog She Wrote chose Homeschool Science Pinterest Boards from Marci at The Homeschool Scientist.
She said, "As a science educator, I have a special place in my heart for all things science. Marci shares some fantastic science instruction along with middle and high school science boards." Follow along!

Heather also enjoyed Journey North Mystery Class by Sandra at School of Serendipity. She heard about this fun global game of hide-n-seek, but hasn't tried it. You track seasonal changes in sunlight and explore other clues to find 10 secret sites around the world.
"I especially enjoyed how Serendipity explains how their process along with the detailed pictures of their data collection and extrapolation. Looks like this is a fun game to join," says Heather.

Don't forget to check out all of the co-hosts – Aspired Living, Blog She Wrote, Education Possible, Eva Varga, Milk and Cookies, Starts at Eight, and Tina's Dynamic Homeschool Plus.
Tina from Tina's Dynamic Homeschool Plus liked Planning the Logic Stage, Part 1 by fellow co-host Kyle at Aspired Living.
It reminded her it is not too early to start planning for next year. Have you started planning for next year's curriculum yet?

Because history is one of her very favorite subjects, Tina also enjoyed the Medieval Mini Presentation by Claire at Angelicscalliwags.
She felt, not only was it a great opportunity to show the benefits of homeschooling, but it is a great tool for reviewing what they have learned. "I hope Grandma and Grandpa were impressed," she said.



Easy Details to Remember & Even Easier Guidelines.
The link up party goes live at 5:00 a.m. CST each Wednesday and stays open until the following Tuesday at 11:55 p.m.
Each week we will pick our favorite links as features and share them.
You can link up to 3 posts. Please do not link up advertising posts, or other link ups, or parties. I will remove them. Homeschool related reviews are permitted and of course all topics related to homeschooling middle to high school students.
Grab a button to add to your post after you link up and if you were featured, grab an "I was featured" button.
By linking up with us, you agree for us to share your images and give you credit of course.
That's it! Glad to have you here and let's party!
Note: If the link up party is not showing, giving it a second or two to load.

<a href=" https://tinasdynamichomeschoolplus.com"><img src=" https://tinasdynamichomeschoolplus.com/wp-content/uploads/2014/03/Finishing-Strong-Button.jpg" height="125″

<a href=" https://tinasdynamichomeschoolplus.com"><img src=" https://tinasdynamichomeschoolplus.com/wp-content/uploads/2014/03/Finishing-Strong-Button-Featured.png"height="125″